The Lake Balaton region offers countless experiences in summer, and also several options in the colder seasons as the video below shows.
How about a dive into the warm waters at Hévíz, or get hot hot hot in a sauna at Szigliget, both by the banks of Lake Balaton.

Swimmers can either cool down in the lake itself, or enjoy some aquatic fun at Zalakaros in the adventure pools - a perfect experience, especially if you have kids.

Next, what better refreshment than a good drink followed by a stroll around the historic city of Veszprém, or even a winter hike up one of the many lovely hills overlooking Lake Balaton.

You can aleays reward yourself afterwards with a great local feast at one of Balaton's many eateries that stay open all through in winter.

Here's how to get there, if you don't own a car either rent one from U-Save Auto Rental (Tel: +36 1 786-0526), or jump on a train.

MAV trains depart from both Déli and Kelenföld staions in Budapest, and the journey to Hévíz/Keszthely takes around 2 hours 45 mins via Balatonszentgyörgy. To get to Veszprém by train you can go direct from Déli, the journey time is about 1 hour 30 mins.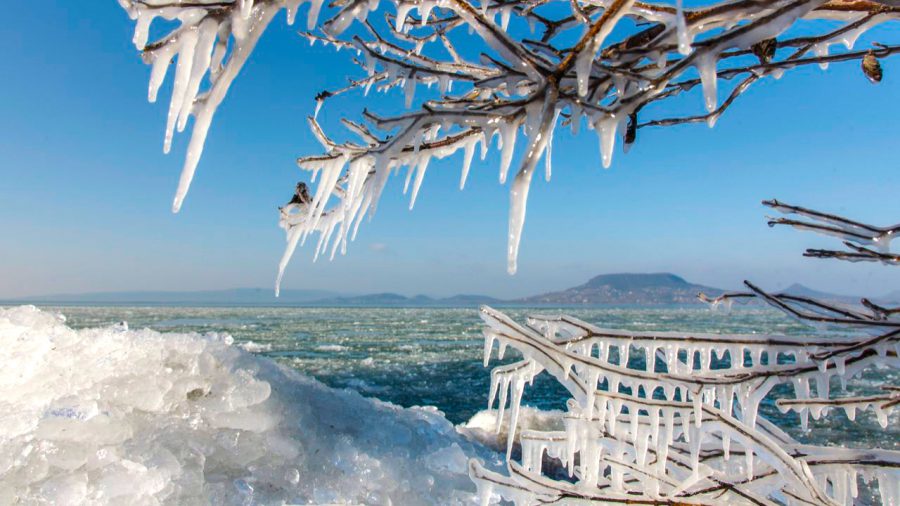 MTI Photo by Varga György