HUF 5.356 million was raised for Hungarian charities, a record amount for this annual soiree held for the second consecutive year in the Marriott's grand ballroom, on Bonfire Night: "Remember, remember the 5th of November" as the British poem goes.
This XpatLoop.com community gathering united 200 guests, plus a great group of event partners, to celebrate Guy Fawkes Day in Hungary and raise funds for local children's charities.

An extravaganza of an evening, with a backdrop of majestic views over the Danube and Royal Palace, it marked Xpatloop's 17th anniversary.

Along with a smattering of celebrities, the great and good from Budapest's business, cultural and diplomatic circles attended.

The cosmopolitan feel created by the combination of expats and internationally-minded Hungarians resulted in free and easy networking among friends, acquaintances, and helpful new connections.

Click here to see party pictures by Russell Skidmore

Click here to see celebration snaps by Marcus Schirrmacher
Seasoned expats had a blast socialising with new folks on the scene, everyone got into the spirit of the event, and many got onto the dance-floor later in the evening.

One open conversation (on Facebook afterwards) says a lot about the occasion, Alan Rees: "A great night, perhaps the best yet!", Althea Bleckley: "Yes great fun Alan", Martin Collins: "Agreed Alan, I've attended every year and this was certainly the best yet", Zsuzsanna Balint: "It was really fantastic".

None of the fun or fundraising would have been possible without the support of many fine people and kind companies, in particular main sponsor FirstMed, a partner company of XpatLoop since its foundation in November 2000, and a key supporter of this event for many years.

"We're very happy with the overall result, both in terms of the event and the amount raised for charity," said Liam Crow (pictured above) on behalf of this leading healthcare provider in the Hungarian capital.
Special Effects International was a very welcome returning sponsor too, as was Curry House, and this year Pappas Auto and Kreativ Dental joined in as supporters taking a display table in the sponsors cosy zone.
The evening kicked-off with a 'meet and greet' session in the sponsors area, soothed by live flute music, and fuelled by welcome wines from Bortársaság - plus cocktails from FARM Budapest. Jack Gergely Rostás is a good example of a happy event partner:

"This was the first year FARM Gastrobar had the opportunity to join Xpatloop's charity party. We were delighted to receive an invitation to help raise funds for charities. For us it was a friendly way of introducing our cocktail bar to new expats while meeting many of our regulars as well. We wish to be part of this event in the years to come."

After nicely breaking the ice the doors to the ballroom were opened, where a wide range of culinary treats were provided compliments of Arriba Taqueria, Zsófia Cruise Ship, Trattoria Toscana, Marriott, Planet Sushi, Mr Masala, Okay Italia, Clark Picnic, Noir Chocolate - all of these restaurants were returning food sponsors, and as such were praised during the welcome address for their commitment to the good cause. In reply, Robert Longworth, Owner of Trattoria Toscana said, "Congrats on achieving such a great result for charity."
The Curry House offered Indian craft beer alongside their appetisers, Fuji Japanese Restaurant provided delicious delights for the first time at this event, as did the British Pantry supplying traditional chipolata sausages to complete the Bonfire Night menu with traditional British flavours. Gina Cukrászda added a lovely touch by baking the birthday cake, Hungary's 'Cake of the Year 2017' no less, and huge enough to please every guest with a sweet tooth.
A wide range of very high quality wines ensured that revellers could remain well hydrated, all arranged by Veritas thanks to Nóra Szegedi, (pictured above) who helped the event in many ways, and is a much loved partner of XpatLoop.
The friendly vintners present were Bárdos, Bujdosó, Dubicz, Haraszthy, LPS, Pajzos-Megyer, Tiffán, Thummerer and Vesztergombi. In line with an event objective of showcasing the best of local and international tastes, there was palinka from Márton & Lányai, Japanese sake and umeshu from Intercooperation, draft Hungarian beer and cider, along with Indian bottled beer from Dasvir.

Outside on the ballroom terrace to complement the amazing view was delectable hot and spicy mulled wine from Hilltop, plus yummy warm Hungarian chimney cake baked on the spot by Clark Picnic. Stepping back inside the ballroom Whiskynet were there again supplying superb sips of Scottish single-malts, and Zwack Unicum delivered legendary local nightcaps.

Your correspondent can attest that the esteemed guests did go thirsty in any way - there was Clearwater all around too. Those who perhaps overconsumed the hard-to-resist offerings could console themselves with a free day pass (worth 6,000 forints) - given to all attendees upon arrival after they made a donation at the entrance - to work off any excess calories at Holmes Place Health & Fitness Club.
After dinner, festivities kept flowing with a virtual fireworks display accompanied by an energetic and magical 'fireworks dance performance' choreographed especially for the event by expat Danielle Gould for internationBALLET led by fellow expats Mark Biocca, Angela Mingardo, and Gaetano Cottonaro - all members of the Hungarian National Ballet - that really brought the gorgeous fireworks film to life.
Appropriately, the virtual pyrotechnics continued with a very lively Live Auction conducted by Her Majesty's Ambassador, Iain Lindsay OBE. The main prize of which was two nights at The Writer's Villa, Brodyland's heritage-listed Buda residence which sold for a generous amount to Jim Doherty (pictured below on left).
On behalf of The Writer's Villa, and a guest for the first time this year, Tara Siddons-Deighton (pictured above) said, "Thank you for a great event on Sunday, we were delighted to be able to take part."

Returning guest Zsofia Jakab Alibaux, Head of Secondary at Britannica International School, said, "We thoroughly enjoyed participating in this great event again, and are looking already forward to next year!"
An Art Auction was next up, featuring paintings by lovely local artists Dorka Banki (pictured) and Júlia Végh, with both pieces (as well as Live Auction prizes) generously bought by star chef Marvin Gauci.
Immediately afterwards TV celebrity and author Zsuzsa Demcsák also presented the results of the Silent Auction in beautiful style, and pro bono again. She was supported in these elements of the evening by Stephen Linfitt of XpatLoop, her friend for over 25 years. Following up after the event she said, "I'm very happy about the success! Well done! It felt great to be a part of something really good."
HUF 2.6 million of the grand total raised this year was thanks to the auctioneering prowess of Ambassador Lindsay. He auctioned ten very varied items (with Zsuzsa Demcsák on backing vocals) all for good money, and all in around 30 minutes - he'd clearly done his homework earlier given his skill and success on the night.
"Well done to XpatLoop for organising a fantastic Bonfire Night party. It was a lovely event which raised a record total for Hungarian children's charities. A huge thanks to all those who contributed so generously!" HE Iain Lindsay OBE.
The evening's live entertainment was outstanding, first of all guests enjoyed soul and funky numbers by Fruzsi Vincze and her guitarist, which provided a cool upbeat vibe while guests enjoyed dinner.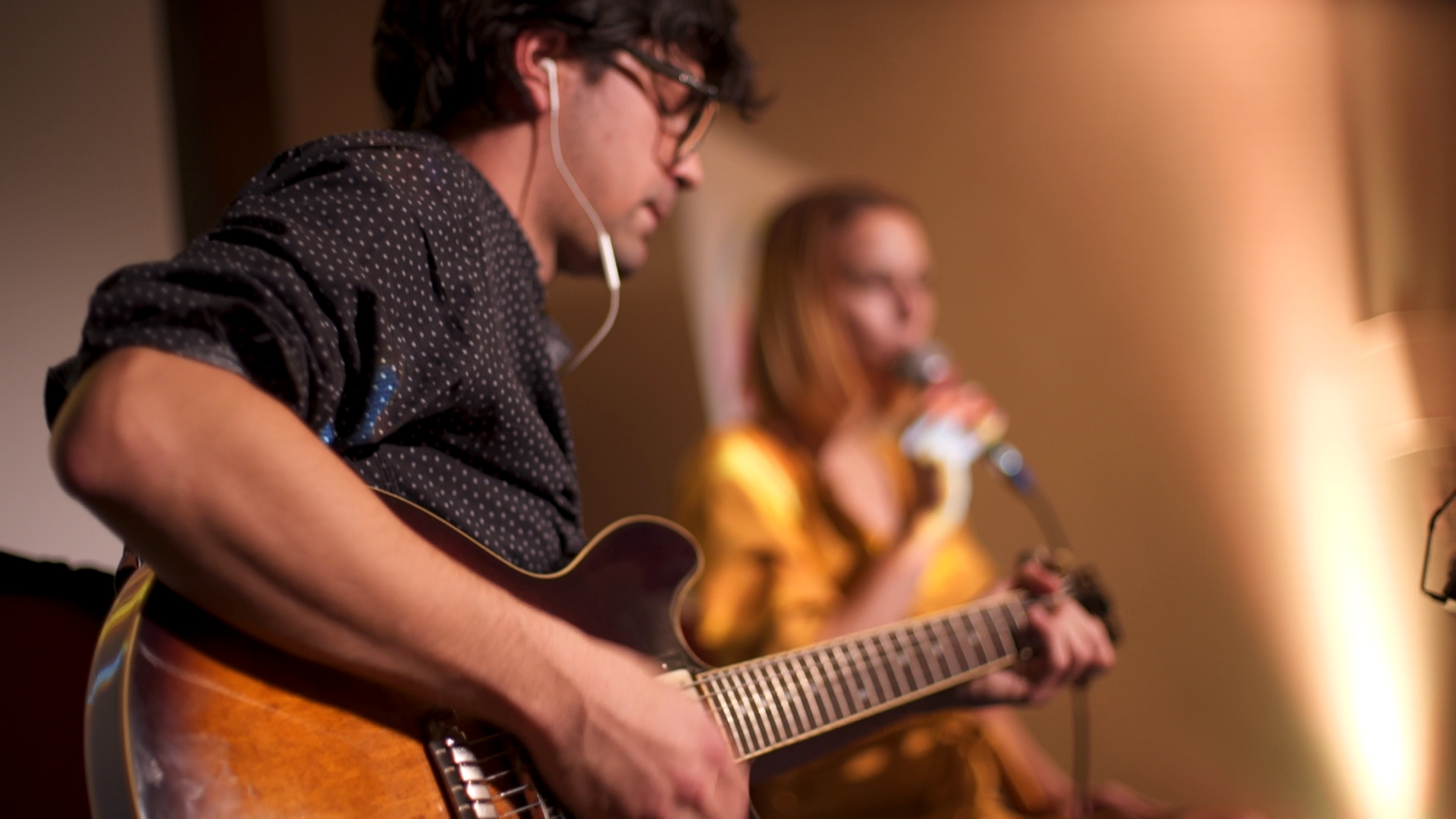 After the auctions many folks really got into the swing of things and danced away during a solo performance by Dávid Hegyi, which also inspired several guests to sing along in harmony, well, just about.

Certainly Dávid's contribution added star quality of the charity party. The idea behind including several internationally acclaimed George Michael numbers was to acknowledge this British singer / songwriter was also a philanthropist, as the fact he gave greatly to charity only became known after his recent passing.

Thanks to Dávid those hit songs live on strong in Hungary, and with his support band he will perform a full concert on 17 November celebrating the life of this remarkable English talent, a double Grammy Award winner and one of the best-selling musical artists of all time.
Buddha Bar DJ Mr. T was on hand all night, he crafted an event soundscape starting with chilled lounge music, then developed a party vibe playing hip tracks with a cool twist, getting everyone grooving.

Lili Usztics of Special Effects International, sponsors of the first-class event production and audio visual support - provided as the company believes community engagement and support for those in need are key components of successful corporate culture - wrote after the event:

"Thank you very much for organising this event, I believe it was a great night and we all had fun. I really enjoyed taking part, and it was a great pleasure to meet the organizers and mix with guests. I truly hope we will have the opportunity for further cooperation in the future," Lili Usztics.
Throughout the evening many tried their luck at the 'Taste & Play' wine casino games (for fun, not cash!) while those with less predictive palates had a shot at winning the raffle - presented again by Nóra Szegedi (with spontaneous support from Marvin Gauci) - hoping to win one of the many 'Hollywood Prizes' donated by Adam Goodman.
So many other good folks donated raffle, Silent Auction and Live Auction prizes that they can't all be highlighted unfortunately, so here are just a few more: Caviar & Bull, Zsofia Cruises , Pappas Autó Magyarország, Alex Hemingway, Pioneer Pictures, Dez O'Connell, U-Save Autorental, Holmes Place, Villa Pátzay, Costes, Hungarian State Opera, Pajzos-Megyer, Simon Skottowe, Buddha-Bar Hotel, Baalbek, La Perle Noire... see the credits below for the full list.

Praise was given to all involved in the farewell address by the event organiser and founder of XpatLoop.com Stephen Linfitt, pictured below right with Gergely Papp who rightly deserves credit as he was responsible again on behalf of Marriott.

Stephen concluded the evening by saying everyone can feel good as the event's great winners are local charities supporting children in need.
The beneficiaries of all the donations made at the event this year, including a rather sizable and much appreciated one from Saudi Ambassador HE Mohammed Abdulhadi Al Matrafi, are Hungarian charities 'Young People in Need' (Rászoruló Fiatalok), which focuses on solutions to emotional abuse of children, the 'Magic Lamp Wish Granting Foundation' (Csodalampa), which supports children suffering from a life-threatening illness, and SOS Children's Village, which sponsors children to give them a loving family home, education and healthcare.

It has to be said that since the date of the event fell on a Sunday this year the quantity of guests was slightly less than previously (200 rather than 250), however the quality certainly wasn't! Here's an honorary mention of the VIP's on this year's guest list, in no particular order:

HE Eric Fournier, French Ambassador, HE Maria José Teixeira de Morais Pires, Portuguese Ambassador, HE Jose Angel Lopez Jorrin, Spanish Ambassador, HE Massimo Rustico, Italian Ambassador, Mr David Kostelancik, US Chargé d'Affaires, HE Rahul Chhabra, Indian Ambassador, HE Mohammed Abdulhadi Al Matrafi, Saudi Ambassador, HE Marie-France André, Belgian Ambassador, Gerhard Staflinger Austrian Attaché, Veronica Chabin, Ambassador of Chile, Zsuzsa Demcsák, Angela Fairs, Petra Szalai, Richard Dyer, Paul Slocombe, William Clothier.
Of course the list above is not complete without highlighting Her Majesty's Ambassador pictured above right, with the Indian Ambassador to his right - also pictured is Sanjay Sharma, a great food sponsor of this event for many years.

Ambassador Lindsay's support since he arrived in Budapest has significantly helped this British themed event for the international community to lift the total raised from HUF 2.7 million in 2015, to HUF 4.2 million last year, to the new high of HUF 5.358 million to help Hungarian charities:

"This is really excellent. In two years the amount collected has doubled. Very impressive!" said HE Iain Lindsay OBE.
Afterwards a much respected partner of XpatLoop, BISB's Principal Richard Dyer, pictured above with his lovely wife Catherine Dyer, kindly wrote a thank you note:

"It was a pleasure, as always, to take part in the Xpat Charity Event and an honour to help the worthwhile causes. The British International School Budapest is proud to support the XpatLoop charities, well done to everyone involve in the organisation."

Melinda Székesvári of XpatLoop said, "All the hard work was worth it! A truly marvelous party for charity thanks to so many warm-hearted people, we can all positively remember the 5th of November 2017".

Words & photos by Russell Skidmore

See What Happened @ XpatLoop's Charity Event in 2016, 2015, 2014, 2013, 2011, 2010, 2009, 2008, 2007, 2006, 2005, 2004, 2003, 2002

Event Credits
Main Sponsor: FirstMed
Silver Sponsors: Curry House, Special Effects
Supporting Sponsors: Kreativ Dental Clinic, Pappas Auto Magyarország
Venue Sponsor: Budapest Marriott Hotel

Participating XpatLoop.com Clients
American International School, Britannica School Budapest, Budapest British International School, Buddha Bar Hotel, Caviar & Bull, Cinema City, Colling Financial Services, FirstMed, Fuji Restaurant, Keystone, Planet Sushi, Simon Skottowe, Sziget Festival, The British International School, U-Save Car Rental.

Master of Ceremonies
Scott Alexander Young

Entertainment
internationBalLET led by Mark Biocca, Fruzsina Vincze & Badman, solo performance by Dávid Hegyi, live flute music by Márk Fülep and 'Taste & Play' Wine Casino Games.

Refreshments
Fine selection of whites, rozés, reds + sparkling thanks to Veritas, Cocktails by FARM Budapest, Welcome drinks from Bortársaság, Palinka from Marton & Lányai, Whisky from Whiskynet.hu, Sake and Umeshu from Intercooperation Zrt., Unicum tasting from Zwack, Mulled from Hilltop, Indian beer from Dasvir

Food Sponsors
Arriba Taqueria Mexican, Zsófia Cruise Ship, Trattoria Toscana, Marriott, British Pantry, Planet Sushi, Mr Masala, Fuji Japanese Restaurant, Okay Italia, Clark Picnic, Noir Chocolate, Gina Cukrászda.

Live Auction Prizes
BrodyLand, Marriott Hotel, Celebrity chef Marvin Gauci, Caviar & Bull Restaurant, Zsofia Boat Cruises , Pappas Autó Magyarország, Alex Hemingway, HE Mr. Iain Lindsay OBE British Ambassador to Hungary, FirstMed, Pioneer Pictures, Dez O'Connell

Silent Auction Prizes, Presented by Zsuzsa Demcsák
U-Save Autorental, Holmes Place, Villa Pátzay, Costes, Hungarian State Opera, Erkel Theatre, Costes Downtown, Pajzos-Megyer, Simon Skottowe, Curry House, Budapest Marriott Hotel, Buddha-Bar Hotel, Baalbek, La Perle Noire, FirstMed
Raffle Prizes
Anna Jankovics, Ark Properties, Arriba Taqueria, Aviareps, Balaton Sound Festival, Brody Studios, City Taxi, Etyeki Kúria, FirstMed, Hungarian State Opera, Magnolia Day Spa, Mid Atlantic Films, CinemaCity, Iguana, Okay Italia, Sziget Festival, Trafó.

Event Supporters
BCCH, BBJ, Clearwater, Lamay Thai massage, Nimród Kovács, Perényi Salon, Prohuman, The Budapest Times.
Photographers
Russell Skidmore, Marcus Schirrmacher
Video
Jason Leung & Sophie Kelle, Infinitum

Special Thanks
Nóra Szegedi

"Remember, remember the Fifth of November, The Gunpowder Treason and Plot, I know of no reason, Why Gunpowder Treason, Should ever be forgot. Guy Fawkes, Guy Fawkes, t'was his intent, To blow up King and Parliament. Three-score barrels of powder below, To prove old England's overthrow; By God's providence he was catch'd, With a dark lantern and burning match."