26 Feb 2018 10:38 AM
The Budapest Times
"In vino veritas," they say, but there is not only truth in wine, there is often even the key to an exciting, entertaining evening with friends and acquaintances.
The truth is, though: while Hungary has earned a growing reputation since the political change as a nation producing quality wine, the selection of really exciting wine bars in Budapest remains quite modest. We selected the best places to chill with a decent glass.
Doblo
Doblo advertises itself as one of the most beautiful wine bars in all Budapest.
And even though this may be a matter of opinion, it cannot be denied that the specialty restaurant radiates a certain cosiness, with its brick walls, arched ceiling and somewhat quirky mixture of elegant cushioned sofas, antique dressers and retro-deco. This place has been a solid location on the capital's wine scene for nine years, and has earned a certain cult status.
Doblo succeeded through its variable degustation menus, which are always available even for one person. You can purchase a package from HUF 6950 to 15,950 and taste the products of all 22 Hungarian wine regions, or, in a more targeted way, try different reds or whites from various of the countries' cellars.
On the side you can enjoy meat plates, salads, cheese and pickled vegetables, and for dessert, fine macarons.
Daily from 21.00 (except Fridays and Saturdays) Hungarian and even international live performances take care of the matching musical entertainment, for example the jazz band Cleo Trio or the British songwriter Charlie Hole, who recently introduced his soft guitar pop to patrons.
Address: 1072 Budapest, Dob utca 20.
Open: daily from 14.00 to 02.00, from Thursdays to Saturdays until 04.00, reservations at +36 20 398-8863.
More www.budapestwine.com
DiVino
This wine bar, located in the heart of the Hungarian capital frequented by tourists, just opposite Saint Stephen's Basilica, has a rather modern, contemporary ambience.
Opened in 2011, it also belongs to the well-established big names of the Budapest wine scene, just like Doblo. There is no other wine bar today that is as popular as this one, especially in summer, when it's really hard to spot a free seat on the street terrace in the lazy evenings.
Besides the prestigious location, the wide selection speaks for this bar – you can choose from 120 different Hungarian wines.
Although in the beginning the bar strove for a young image, for example through collaboration with the Association of Young Winemakers, today the place is a favourite location for wine fans of all ages. Also, the name DiVino stands as a promise for quality wines and carefree enjoyment.
As well as the bar opposite the Basilica, DiVino has another branch in Gozsdu udvar in Pest, and has one bar each in Debrecen, Balatonfüred and Győr.
Address: 1051 Budapest, Szent István tér 3.
Open: daily from 16.00 to midnight, from Thursdays to Saturdays until 02.00, Reservations at +36 70 935-3980.
More www.divinoborbar.hu
St. Andrea Wine & Skybar
Without a question, St. Andrea Wine & Skybar is the chicest – and priciest – of the wine bars presented here.
It opened in summer 2017, having not only a noble interior but also offering a one-of-a-kind view. It's located on Vörösmarty Square in Pest, on the roof of the so-called "Crystal House". The modern glass building has received numerous architectural awards since its completion in 2007.
Thanks to its winter-proof terrace, St. Andrea Wine & Skybar is open to guests in any weather, presenting an unforgettable experience throughout the whole year. Wine connoisseurs should find the name St. Andrea familiar due to the winery of the same name in Egerszalók.
However, the name may be known to gourmets as well: the St. Andrea, which opened in 2015, also offers a sophisticated fine-dining kitchen besides the noble drops. It was awarded the title "restaurant discovery of the year" by Gault&Millau in 2016.
You can choose from a small but fine selection of gourmet snacks and other dishes at the St. Andrea Wine & Skybar.
Of course, primarily wines from the St. Andrea house are on the drink list, but some international drops are also represented. Even cocktail fans will be able to find their favourite mixed drinks, with adventurous names such as "Honey I'm Home," "Global Warming" or "Love Me Tender", and enjoy the panorama of the historical city centre on the side.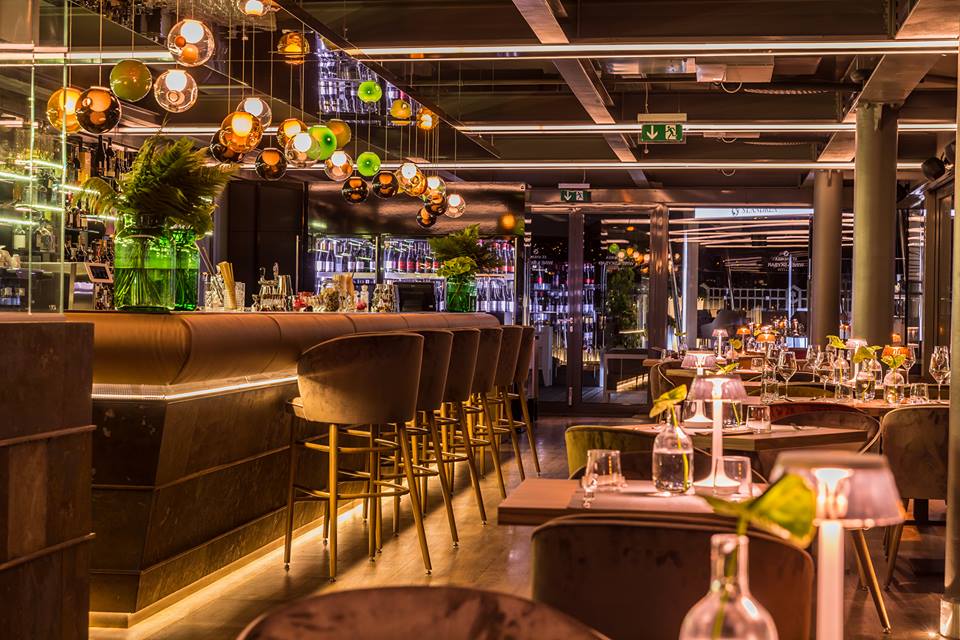 Address: 1052 Budapest, Váci utca 1.
Open: Monday to Friday from 12.00 to midnight, on Saturdays from 16.00 to midnight, reservations at +36 30 300-3930.
Kadarka Bar
This colourful establishment in Király Street also specialises in the Hungarian wine regions and it offers the possibility to try wines from smaller, rather unknown wineries.
The bar received its name from the grape variety, which is one of the oldest types in the region. Kadarka promises a rather relaxed atmosphere with its modern, casual interior that appeals to a younger crowd.
Being located in the Jewish Quarter, you will find a colourful company of wine fans and party people coming together from all nations every evening.
The more-than-fair prices and the fact that this bar is void of any kind of snobbery make it a great location for beginners at enjoying wine, who simply would like to experience a tasting through all the 22 regions.
When you come across a wine you especially like, Kadarka offers the opportunity to order it via their website and have it delivered to your home.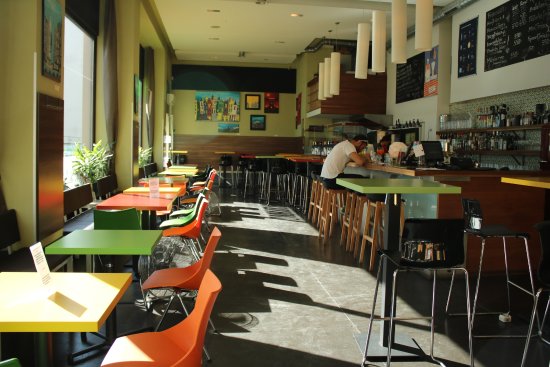 Address: 1061 Budapest, Király utca 42.
Open: daily from 16.00 to midnight, reservations at +36-1 266-5094
More www.kadarkabar.hu
VinoPiano Borbár/Wine Bar
This bar is located in a lower ground floor room in District IX that is a little difficult to find, but once you do it's certain that you will want to return.
It first opened on Bartók Béla Street in Buda in 2014, offering a selection of exclusive regional Hungarian wines.
In 2016 the bar, which was named after a piano converted into a bar counter, moved to the basement of the Élesztőbár, which is well-known for its beer specialties throughout the city.
Unfortunately, at the new location there was no place for the main attraction of the old one, the piano bar counter. In general, the design of the bar is strikingly simple.
It's dominated by long stretches of simple brick walls, or in the case of the second guest room, walls painted white. The few wine boxes made into a temporary wall shelf for decorative purposes at least give the bar a certain rustic note.
It seems that the uncomplicated interior speaks out to its guests. The message: this place is about wine and we don't want anything to distract attention from it. For sure, VinoPiano Borbár/Wine Bar is primarily for purists and experts who would like to learn even more about the fine nuances of Hungarian wine production.
The winemakers themselves and trained wine experts are regularly presented here, giving more information about the wine regions.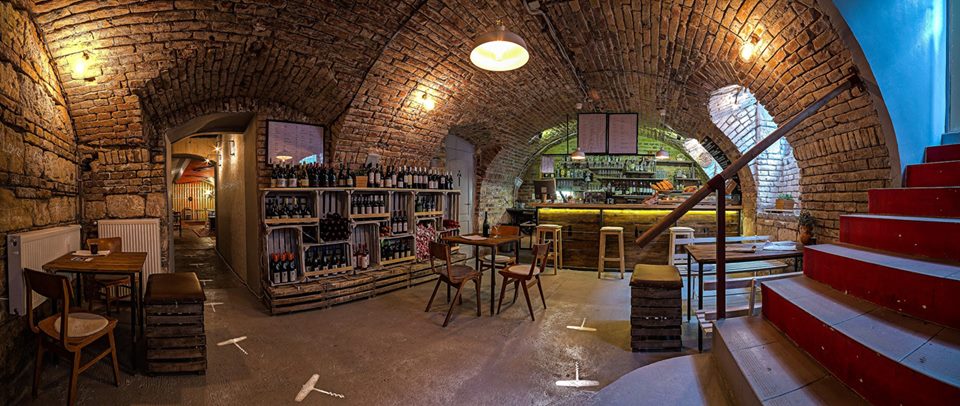 Address: 1092 Budapest, Tűzoltó utca 22.
Open: daily from 15.00 to 03.00, Reservations at +36 30 921-6286.
More www.vinopiano.hu