A charity gala held in the majestic Hungarian National Museum recently raised funds for the United Nations Children's Fund, UNICEF, and recognised role models for their significant contributions.
Held under the banner of 'Collapsed Homes – Lost Childhood', guests supported the survival and well-being of children living in war and natural disaster zones around the world, such as Ukraine, Syria and Turkey, by purchasing the gala and raffle tickets.

Before and after a special awards ceremony at this eminent event organised by the Hungarian National Committee of UNICEF - sponsored by Sigma Technology and CMS Hungary - there were impressive musical performances by Virtuosos and the Gábor Kerülő Band.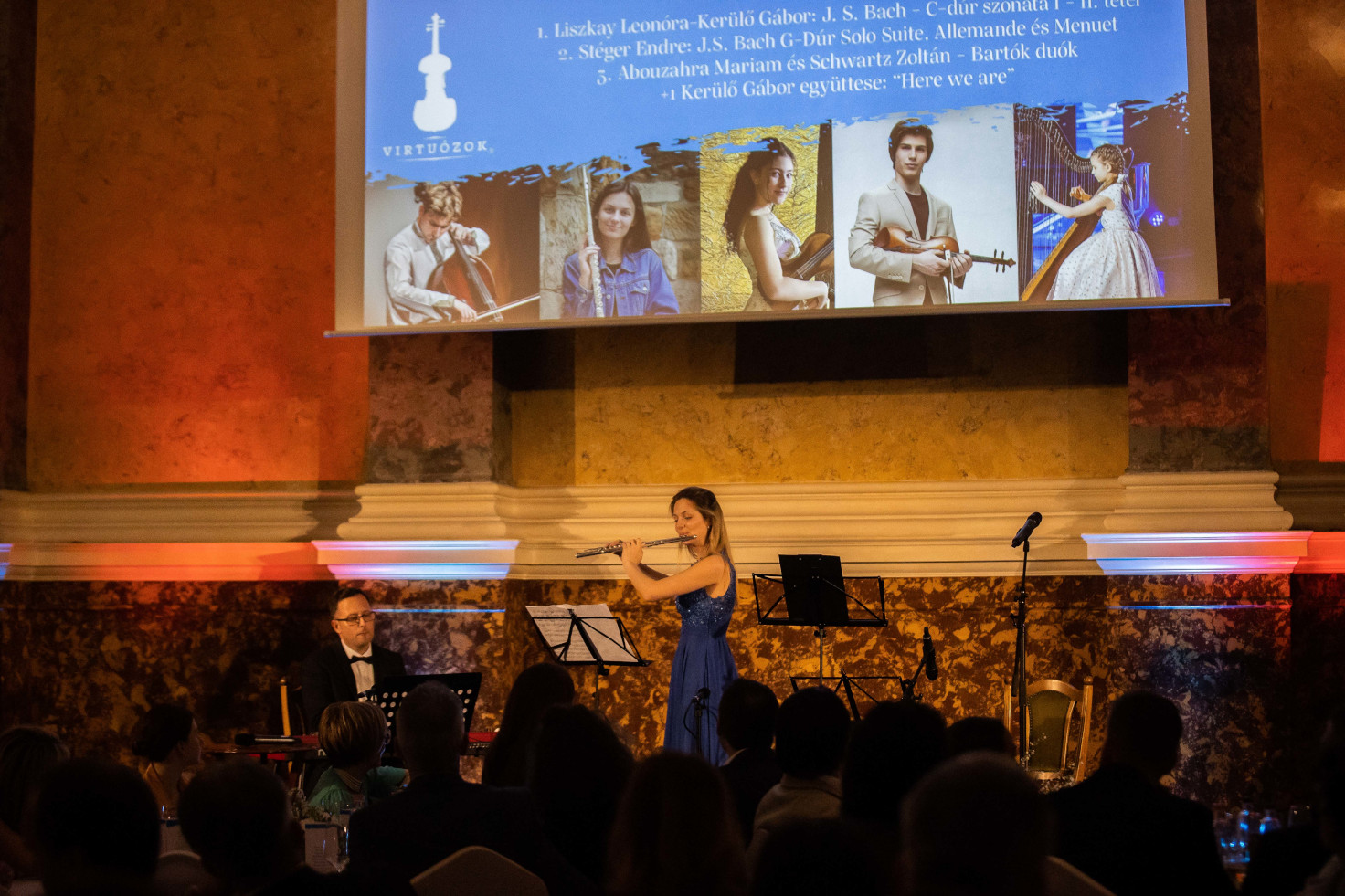 The gala ocassion provided the ideal opportunity for Péter Müller, Timea Buday-Kollárik, Stephen Linfitt of XpatLoop.com and Dr. Máté Dobos to be inducted by the National Committee as new UNICEF Champions for their significant contributions to the work of this renowned worldwide non-profit organisation.

"These champions and corporate sponsors are the role models we hope others will follow in supporting children in need," said Judit Vrancsik, Fundraising Manager at UNICEF Hungary.

"All of them have been contributing significantly to the work of UNICEF for years, through various collaborations and events. Thank you for your support so far and your continued commitment to the cause of children. We are proud that together we can help vulnerable children at home and around the world," she added on behalf of UNICEF Hungary.




The charity gala attracted a full house of high-level guests and proved to be a successful and memorable evening, providing much needed help to the world's most vulnerable children.

Antónia Mészáros, the Executive Director of UNICEF Hungary, hosted proceedings in a warm and highly engaging manner given her extensive international experience as an award winning former journalist, TV anchor, writer and documentary filmmaker. In recent years Forbes Magazine selected her as one of the most influential women in Hungary.

"It was a magical evening with friends and supporters to help children exposed to war and natural disasters. Thanks to the guests who came, and to our partners without whom the event would not have been possible, it was an amazing night at the beautiful National Museum," Antónia said after the gala.




Words by Peterjon Cresswell
Peterjon has been researching the byways of Budapest for 30 years, extending his expertise across Europe to produce guidebooks for Time Out and his own website liberoguide.com

Click here to visit UNICEF Hungary