Nestled on the southern fringes of Budapest, the vibrant enclave known as Chinatown has emerged as a real cultural and culinary hub. Containing over a dozen Chinese eateries, this area stands as a testament Budapest's ethnic diversity and cultural fusion.
As you navigate through culinary landscape of the Monori Center or explore Józsefváros market, you'll uncover a tapestry woven with flavours, stories and the enduring spirit of Budapest's Chinese community.

Home to more than 30,000 individuals, Budapest proudly hosts the most extensive Chinese community in Central Europe. Its roots trace back to the period between 1989 and 1992 when a wave of Chinese immigrants arrived, drawn by the absence of visa restrictions and the abundant economic prospects following the collapse of Communism.




These newcomers, primarily from rural regions in eastern China, particularly Zhejiang and Fujian provinces, sought to carve out better lives in Europe.

Initially, they established markets on the outskirts of Budapest, peddling affordable imported goods, predominantly clothing.

While some flourished over time, the majority persevered as vendors, working from sunrise to sunset. The 1990s marked the zenith of the Hungarian Chinese community, with nearly 50,000 members. However, subsequent years witnessed a significant exodus West or to transformed home towns in China.



Between 2013 and 2017, Budapest experienced a fresh influx of Chinese immigrants who participated in Hungary's immigration-by-investment initiative, securing Hungarian residency bonds.

Contrasting with their predecessors, these newcomers were more cosmopolitan and affluent, with bureaucratic costs ranging from €250,000 to €300,000. They favoured upscale neighbourhoods such as the Buda hills, compared to the working-class districts of south Pest that the initial wave settled in.

Correspondingly, upscale Chinese restaurants catered to this discerning demographic.




The heart of Budapest's Chinatown
The Monori Center, focus for Budapest's Chinese community, is located in Kőbánya, slightly removed from the city centre. It's a key part of the local Chinese scene in Hungary, but this isn't the whole story.

The sprawling area of 80,000 square metres encompasses all kinds of clothing wholesalers along with an array of businesses catering to the local Chinese population.

From traditional Chinese medical centres and churches to massage parlours, pastry shops,and grocery stores, the Monori Center encapsulates a microcosm of Chinese culture.



Most notably, this is a haven for Chinese cuisine, housing Budapest's better Chinese restaurants. Whether it's upscale Sichuan fare or humble dumplings, the Monori Center delivers an authentic culinary experience that resonates with its predominantly Chinese clientele along with a regular stream of curious locals and expats.

Unlike conventional Western Chinatowns with their iconic pagodas and bustling street vendors, the Monori Center emanates a more subdued commercial atmosphere, resembling an outlet mall rather than a traditional Chinatown.




Nonetheless, its diverse and extensive dining options make it a captivating destination for epicurean exploration.

In relatively close proximity to the Monori Center lies Józsefváros market, an area teeming with Chinese and Vietnamese vendors within neglected industrial structures.

A lively and chaotic atmosphere characterises this locale, mirroring the spirit of a typical Chinatown. Hole-in-the-wall eateries, including a standout Chinese pancake shop, dot this bustling landscape.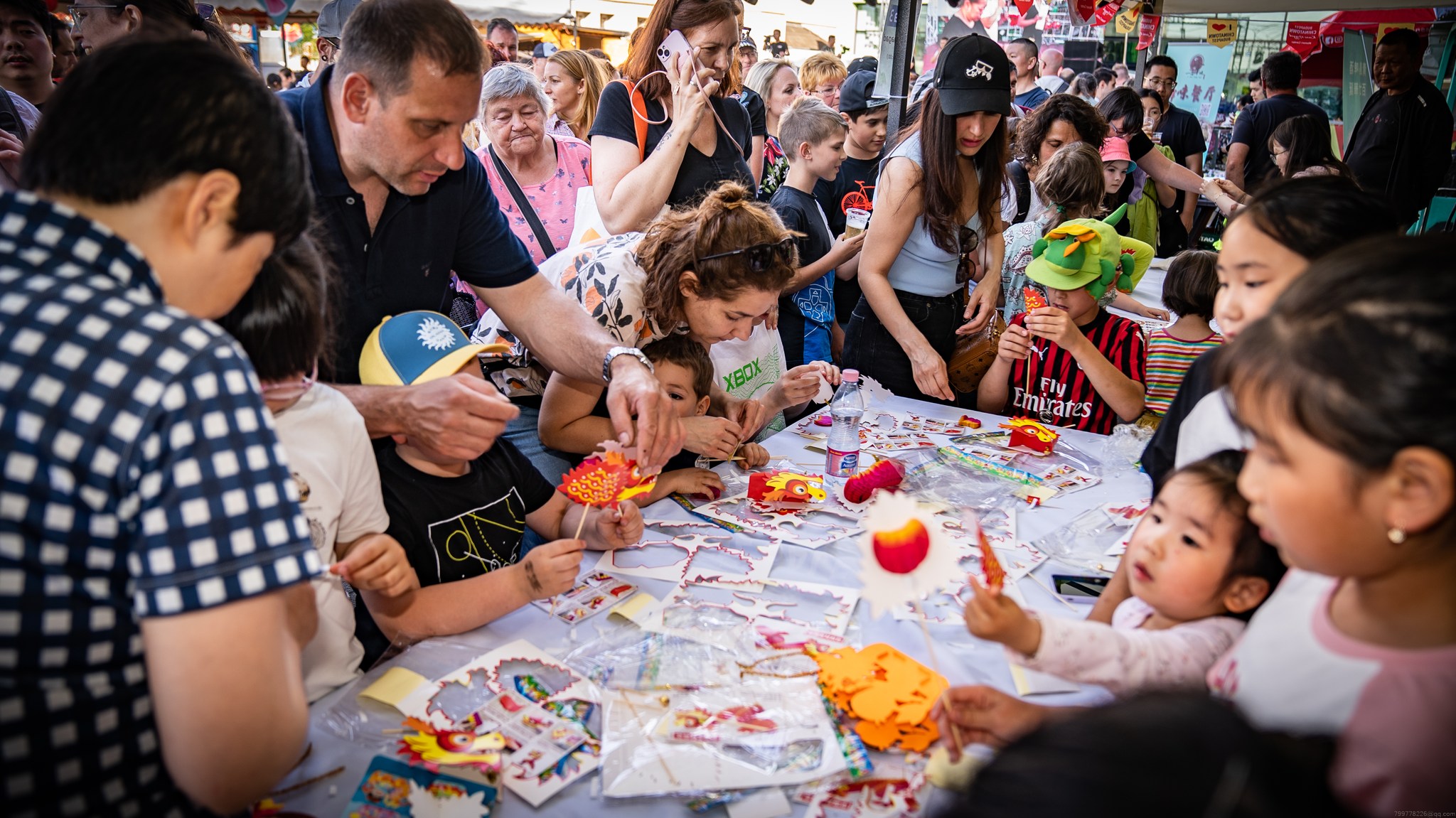 Chinese Culinary Odyssey in Hungary

Leading Chinese restaurants in Budapest offer a pan-Chinese culinary journey, presenting signature dishes from various provinces. Sichuan's fiery flavours make an indelible mark, with restaurants like Yu Mantang, Spicy Fish and He He showcasing this trend.

While Hungary may lack coastal access, Budapest surprises with seafood-focused Chinese restaurants such as Milky Way, though they won't be cheap. Another emerging trend, hot potting, finds a home in Budapest. A communal experience akin to fondue, hot potting brings people together around a simmering broth, a feast of freshly cooked ingredients.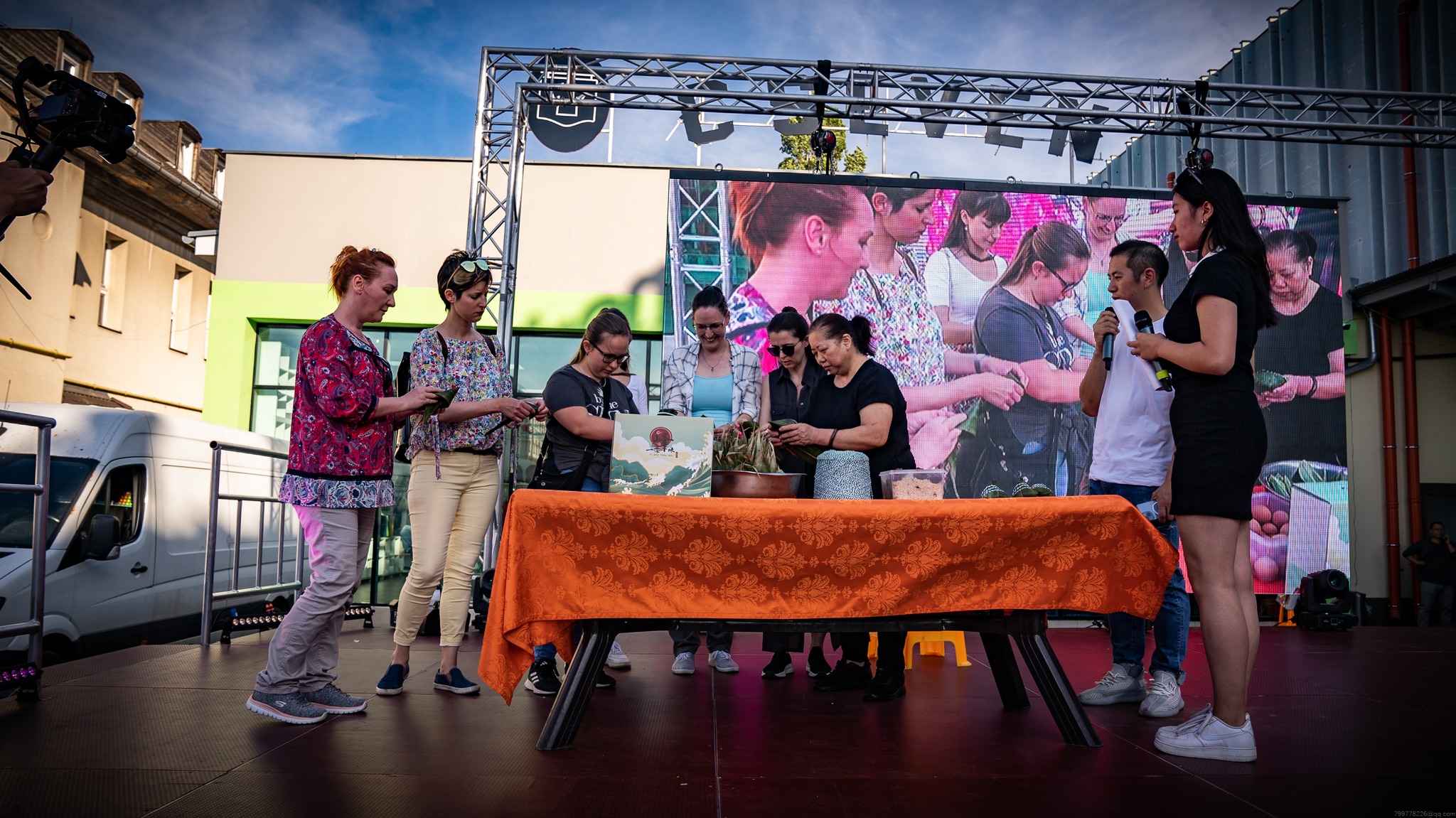 Getting there
To access Chinatown from central Budapest, take tram 28 from Blaha Lujza tér/Népszínház utca to Mázsa utca ten stops and 17 minutes away.

In a further recent development, the Eastwin Square food court at Szállás utca 21 in District XI, on the Kőbánya side of Népliget, features an array of stalls offering authentic gastronomic delights from the Far East.

Tellingly, enter the gateway festooned with Chinese characters and you'll find mainly Asian diners tucking into succulent pork dishes, squid, yellow curry and Thai soups.

Words by Peterjon Cresswell for Xpatloop.com
Peterjon has been researching the byways of Budapest for 30 years, extending his expertise across Europe to produce guidebooks for Time Out and his own website liberoguide.com