21 Aug 2023 1:45 PM
Hungary Matters
Saint Stephen, Hungary's first king, is "a common denominator for all Hungarians", President Katalin Novák said in her address at a ceremony marking the August 20 national holiday.
Speaking in Esztergom, north of Budapest, the president said "St. Stephen has become an integral part of each of us; he is with us".

Stephen I "laid the foundations for a Christian Hungary and made the country a part of the western world," she said, adding that at the same time the sainted king "inevitable earned a place in our life, too".

On August 20, Hungarians pay tribute to Saint Stephen "for his courage, faith, wisdom, and humbleness … he is inside, while he is above us, he is behind, while he is in front of us," Novák said.

She said August 20 was "neither a dusty tradition nor a modern-time party but a holiday … reminding us of our past and giving us renewed hope for the future each year."

On this day we "forget about the negligible and focus on what is really important," she said.

The president noted hardships of the present, but said "it creates a better spirit if we know that the worst part is over, and there are prospects of a better tomorrow".

She thanked Hungarians for "looking forward, working through hard times … and having faith in a Hungarian life."

August 20 - Novák Decorates 'Heroes of Nation'

"A nation needs heroes … examples to be followed, with whom we speak the same language, share a history, people who are like us, still better than we are," President Katalin Novák said at a ceremony marking Hungary's August 20 national holiday on Sunday.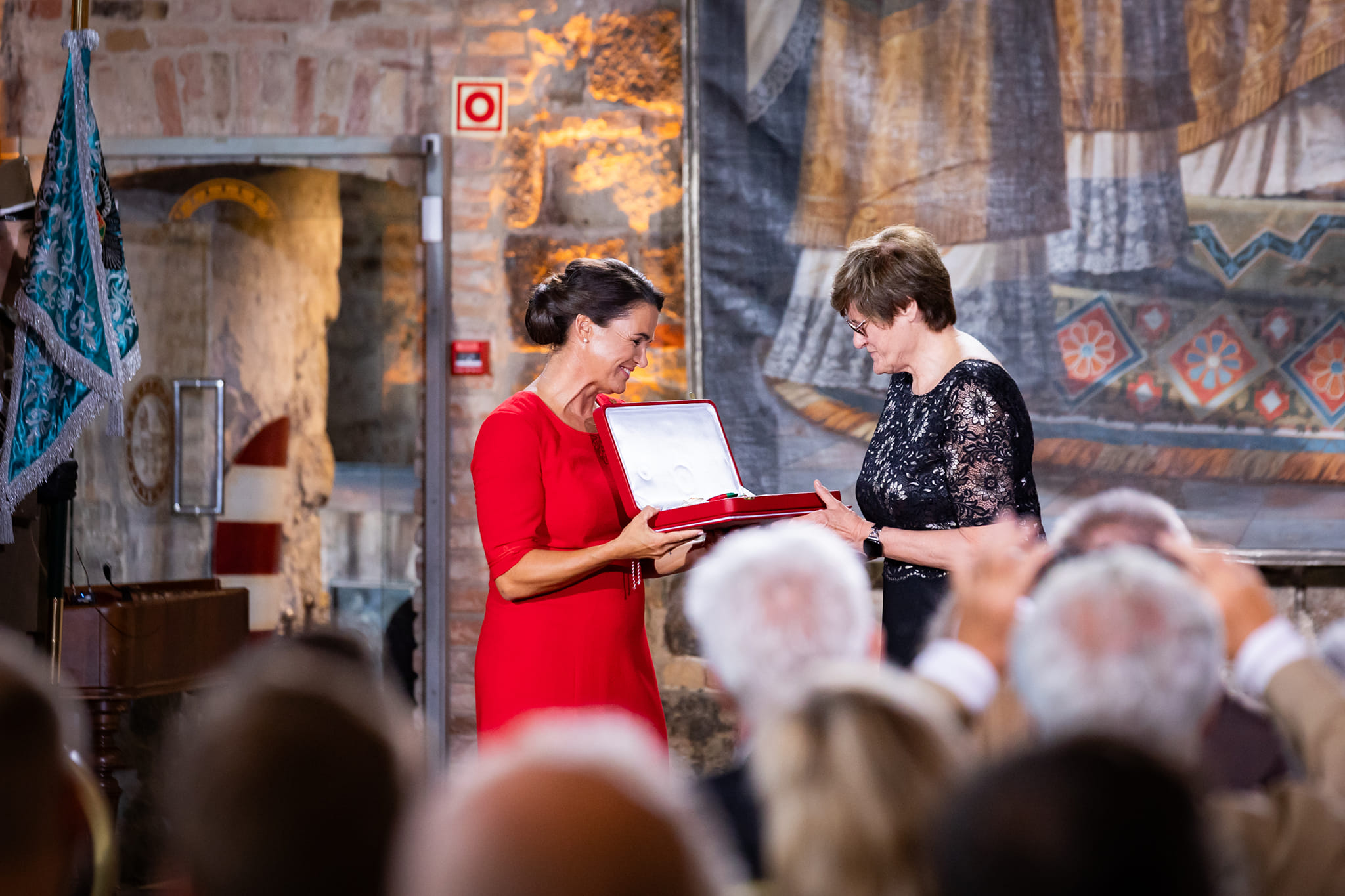 At the ceremony, the president handed over the Saint Stephen Order of Hungary to biologist Katalin Karikó, and three-times Olympic Champion fencer Áron Szilágyi, and the Legion of Honour of Hungary to Franciscan friar Csaba Böjte.

In her laudation, the president said all three awardees held their Hungarian identity in high esteem, they were working for their communities, "considering their work as service". "All three of them are compassionate, they share a commitment to the family, and they also share the principle of one for all," Novák said.

Referring to Karikó, the president highlighted her outstanding scientific career "promoting Hungary and Hungarian science all over the world" with special regard to "several decades of perseverance in medical research".

Szilágyi has been recognised for his exceptional sports career and for supporting young talents, as well as "being an example of sportsmanship and consistency", Novák said.

Concerning Böjte, the president praised his humanitarian activities through founding and operating an orphanage for Romania's needy children, and "serving the cause of the spiritual reinforcement of the Hungarian nation through the commitment of the youngest brother".

Main Photo: MTI - Noémi Bruzák