This will be the 11th 'Night of Choirs', an amateur choir festival which raises attention about the power of singing and how great it is to sing anywhere and anytime, say the organisers.
The event begins with the Singing Garden, where the choirs present themselves with a short performance. The various venues of the festival are different places around the Palace District.

The choirs will perform in different genres, namely folk, classical, pop and early music.

The event ends with the Community Singing, where the choirs, the audience and the organizers together can experience the pleasure and magic of singing.

Timing:
4 to 10.30pm.

Tickets:
You can buy tickets online and a limited number of tickets will be available at the festival's venue as well, at the information stands.
Tickets can be purchased online until 6 AM on June 3, 2023.
On the spot tickets can be purchased by cash only at the Information Desk at Pollack Mihály square and Mikszáth Kálmán square (open: 14.00-21.00).
Adult ticket (from 16 years of age): 3000 HUF in advance and 3500 HUF on the spot
Children ticket (between 6-15): 1500 HUF
Admission is free for children under 6.
Supporter ticket: 10.000 HUF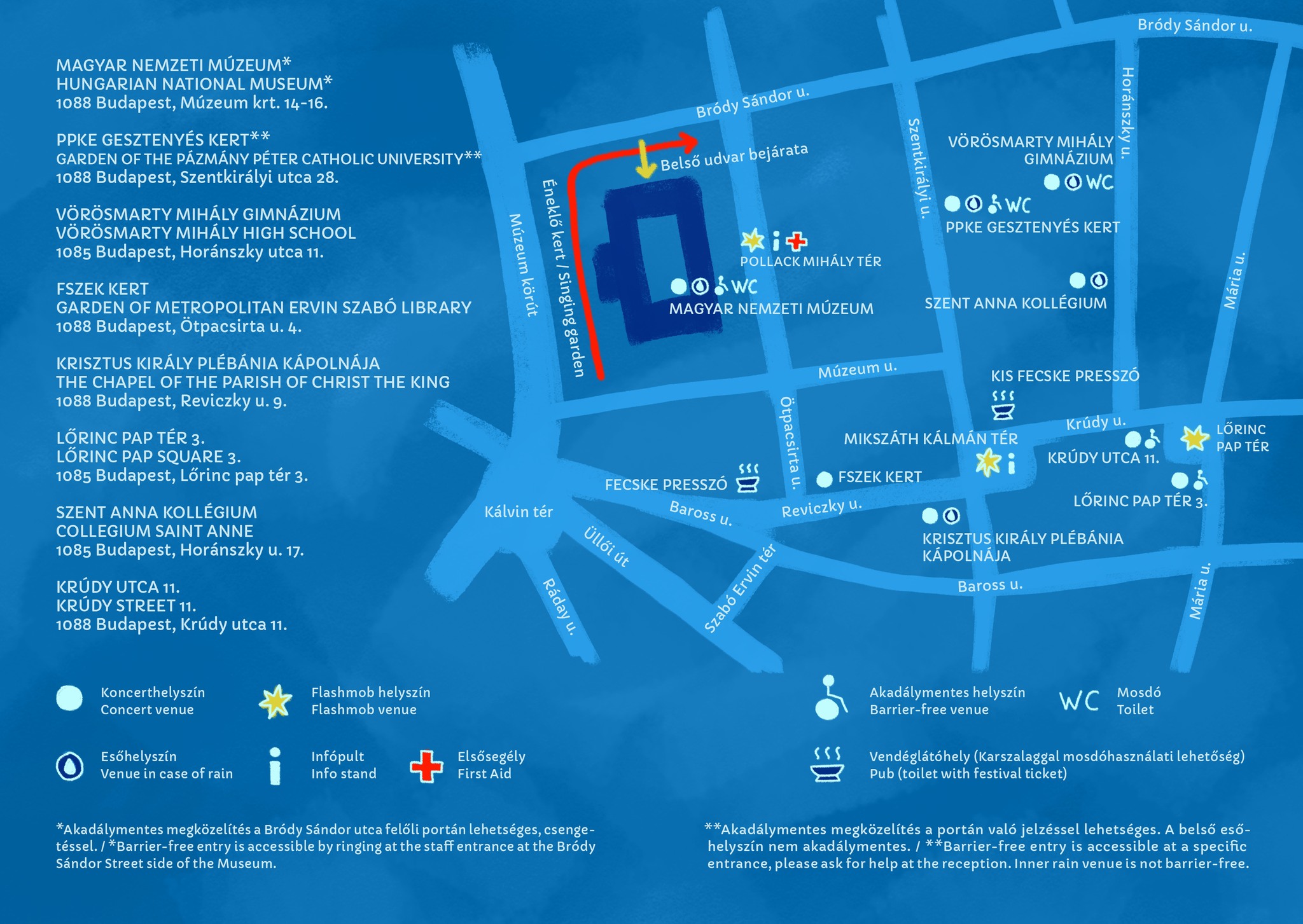 More: korusokejszakaja.hu