A great group of 100 XpatLoop readers joined Iain Lindsay OBE, the British Ambassador to Hungary, to enjoy an evening at the movies, and it really was a top night out.
Feedback about the event was very encouraging, including this quote from Her Majesty's Ambassador, "Many thanks to Xpatloop for organising yet another superb event! It was lovely to see the community come together to enjoy a GREAT British film".

Richard Jones, Chief Commercial Officer at ThalesNano wrote, "Great idea and you should do more like this!"

Click here to see photo Gallery 1, and here to see Gallery 2.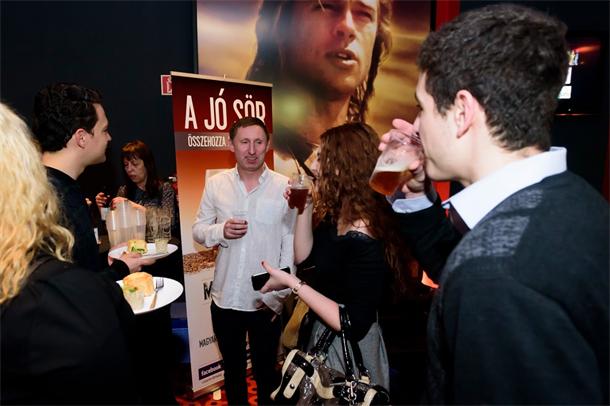 A lively reception was held prior to this premier-week screening of T2 Trainspotting in the VIP area at Cinema City Arena Plaza. Refreshments included craft-beer tasting by MastersBrewing, blended whisky tasting by Caledonia Pub, and one of the event's highlights was the single-malt Scottish whisky tasting by Zwack Webshop.


Also on Tuesday, the 7th of March, there was a variety of finger-food, free-flowing draft beer, red and white wines, unlimited cinema snacks and soft drinks, plus gourmet chocolates from NoirChocoBar.


In attendance were VIP's from the key international schools in Hungary, including Richard Dyer the Principal at The British International School Budapest, Paul Slocombe the Director at the American International School of Budapest, and Neil McGarry the Principal at Britannica International School in Budapest.


Also there were Kam Jandu, Chief Commercial Officer at Budapest Airport, Professor Harry Lith, and lots of friendly locals like Csilla Csurgai, Executive Director of the British Chamber of Commerce, and Andrea Elek the Head of Cabinet at the Ministry of Foreign Affairs and Trade - one of several winners in the event's raffle.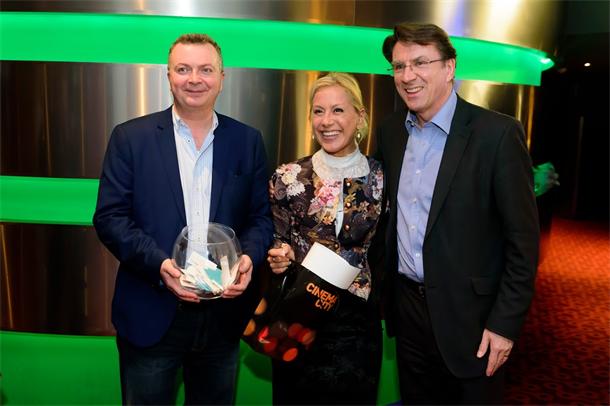 Star Wars prizes and VIP vouchers were supplied by Andrea Buda of Cinema City for the tombola, presented together with event organiser Stephen Linfitt, Publisher of XpatLoop, and Iain Lindsay OBE.


Before the raffle the British Ambassador made a friendly speech, after Stephen caught the attention of the buzzing reception and thanked guests for participating in such good spirits.

Now about the film, if you enjoy the emotion of nostalgia, mixed up with an honest look at modern day reality (in Scotland, but it could be anywhere), then T2 Trainspotting is going to hit you like a pint glass flung carelessly backward off a pub balcony.

The story the film tells is in some ways less important than the way it tells it. Watching T2 is like experiencing your own moment of truth, as the ideas you may have about yourself are confronted with how life has actually turned out.


Movie director Danny Boyle has lost none of his wild stylistic imagination in this follow-up to the ground-breaking first film made 20 years ago. Much has changed but just as much remains the same...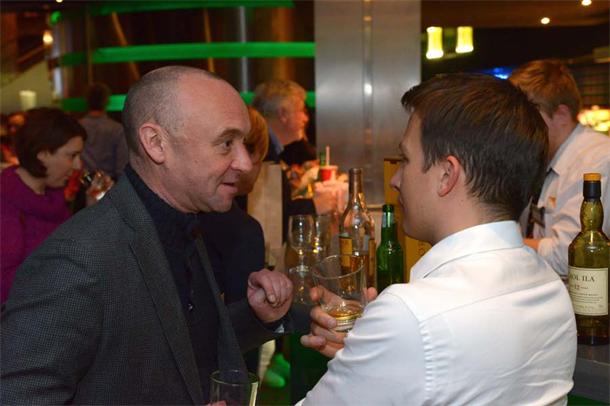 The director deploys dreamscapes, visual metaphors, smashing snatches of songs, snazzy VFX, and just enough footage from the original flick to tie it all together perfectly, in tone, structure, style and feel. So if that tickles your fancy, then pop along to Arena Plaza for a gander and you won't be disappointed.

As you'll see, Mark Renton returns to the only place he can ever call home. Spud, Sick Boy, and Begbie are waiting for him, as are other 'old friends': sorrow, loss, joy, vengeance, friendship, love, longing, fear, regret, self-destruction, and deadly danger. Which makes for a great follow-up film, as characters develop and reality bites.

With a pulsating sound track with everything from The Clash, Frankie Goes to Hollywood, Blondie, Queen, Run-DMC, The Prodigy, and the more contemporary Young Fathers. For the most part the heartbeat of the movie is as fast as an InterCity.


It has to be mentioned that with the usual cocktail of drugs, rather rude words and acts, plus graphic nudity, T2 isn't for the faint-hearted. Anyway if T2 is not your cup of tea, fear not as based on this success XpatLoop will organise more such VIP events at Cinema City in future.
Words & photos by Russell Skidmore

Related Links:
* Invitation: T2 Trainspotting Screening With VIP Reception