Surprisingly few fellow expats we speak with have visited Hungary's number one city outside Budapest. Back in the 18th century Debrecen was the largest Hungarian city, today it's one of the most important cultural centres in Hungary.
Debrecen is also one of those rare cities whose name is associated with a unique flavour. The famous Debrecen sausage is considered so tasty that apparently it makes perfect sense to serve two in a single portion.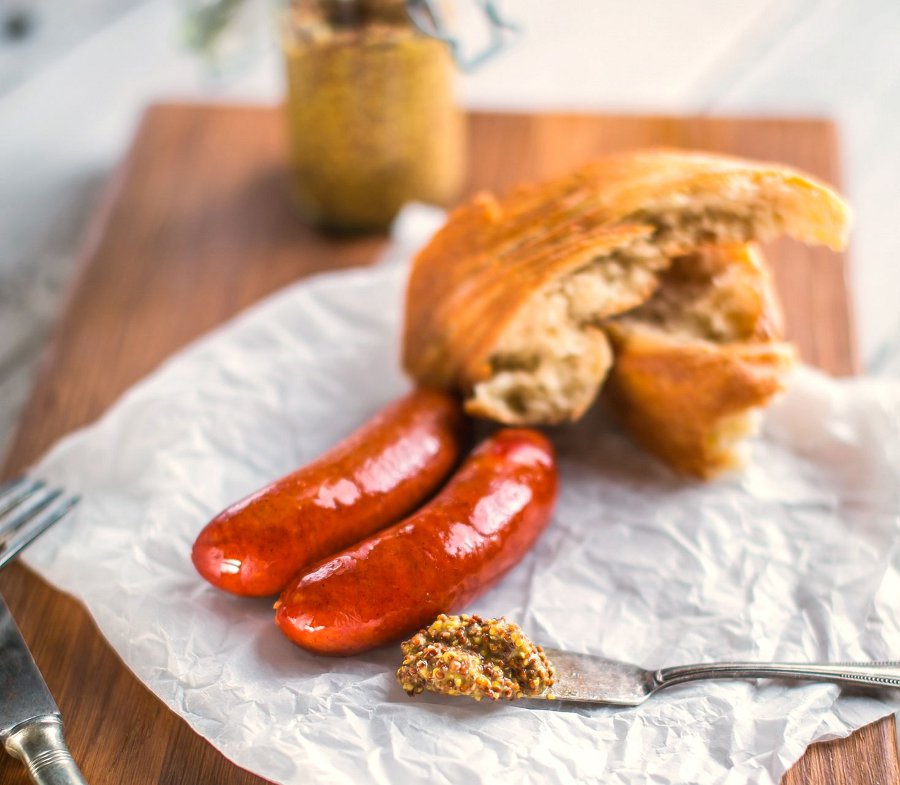 So tasty in fact that Debrecen's 'double sausage' is considered a Hungaricum. As you probably know, or may guess, a Hungaricum is a value worthy of distinction which represents the highest level of Hungarian 'uniqueness, specialty and quality'.
While a "Debrecener" features on the menus of many eateries around the world, the real deal - neither soft nor hard, not dry, not fatty, but pleasantly juicy and crunchy - can only be found in Debrecen, so there's one reason to visit Debrecen!
Talking of which, VisitDebrecen's tourist information office and friendly English speaking staff there can be found behind the Big Reformed Church in a glass-walled coffee and bookshop called Karakter 1517.



Getting To & Around Debrecen
Getting there may actually have been one of the main reasons for expats not to visit in the past, because Debrecen used to be somewhat isolated. However the completion of the M35 motorway means it can now be reached by car in under two hours from Budapest.
Also good to know is that Debrecen Airport, the second largest in Hungary, has recently undergone modernisation in order to handle more international flights.
Debrecen may actually be a good destination to fly out of Hungary from, depending on where you're going, as for example some regional airports in the UK will be soon served from Debrecen but not Budapest.
There are many railway stations in Debrecen, the most significant is the main station with good connections to Budapest.
Local transport in the city consists of buses, trolleybuses, and trams, provided by the city's reliable DKV public transport company, and all make it easy and inexpensive to get around town.

What's Worth Doing In Debrecen
In order to keep this handy guide actually handy, and given there's really so many points of interest worth reading about in depth, here's our top 10 list of best things to see and do when you're there, each with individual links so you can easily get more details about what suits you.
1. Aquaticum Spa, with its thermal waters, aquapark, and wellness facilities,

2. Roncsbár, on Csapo utca 27, arguably the best ruin bar in Hungary,

3. Déri Múzeum, one of Hungary's biggest and best museums,

4. Agora Science Centre, fab fun especially for families with kids,

5. Reformed College, excellent exhibitions and a magnificent library,

6. Campus Fesztivál, said to be "Hungary's most comfortable festival",
7. Hal köz, downtown piazza full of cafe bars and trendy terrace eateries,

8. Nagyerdei (Big Forest) and Békás (Frog) pond, lovely area for a relaxing stroll,

9. Kerekerdő Adventure Park, you can get there by Zsuzsi Narrow-Gauge Railway,
10. Debrecen Zoo and Botanical Garden, allow at least 3 hours for both.

An honourary mention goes to the University of Debrecen, particularly its main building with a beautiful interior as well as its impressive exterior is worth seeing briefly during a walk around the magnificent 'Big Forest' area.
In that green zone there are a few excellent hotels, including a relatively new five star property, and the Nagyerdei Water Tower which hosts concerts during the warmer months.

Where To Stay, Eat & Drink
In the downtown area a modern and comfortable accommodation to recommend is Hotel Lycium, located not far from the rather dated art-nouveau Hotel Aranybika.

A reliable short-list of seven city centre F&B recommendations follows, all are within walking distance of the Lycium, which is situated right next to a main public square.
1. Hotel Lycium ;)
2. Maszek bistro,
3. Volt Egyszer coffee shop,
4. MOKKA bar and coffee shop,
5. Buri-Buri for street food,
6. Black Sheep coffee shop,
7. Ikon restaurant, one of the best in Hungary.

Historic, Modern & Tasty Reasons To Visit
Whilst enjoying a refreshing fröccs, ice tea or coffee outside in Debrecen it's worth remembering the significant history of the place. It was also the capital city of Hungary during the revolution in 1848–1849.
At that time the dethronement of the Habsburg dynasty was declared in the Reformed Great Church - which these days has a great view from the panorama bridge. The city also served as the capital of Hungary by the end of the World War II in 1944–1945.
Nowadays an outstanding attraction that's not mentioned in the top 10 list above is MODEM - in case modern art is of interest to you then just follow this link for detailed info in English.
The contemporary arts scene is not everyone's cup of tea, and it's not necessarily for families in summer apart from on a rainy day, however it is definitely noteworthy as a cultural institution with international connections, as it hosts the largest private collection of modern art in Hungary.
Since very often 'less is more' when it comes to travel articles - because information overload can quickly kick-in - to close here's a lively video below of the famous Flower Carnival, held each August for over 50 years.


Finally, also in summer time there's a Gourmet Festival in the city's biggest park, and a 'Wine & Jazz Fest' there too, so there you go, many more good reasons to (re)discover Debrecen's delights sometime soon.

More:
VisitDebrecen