A single machine capable of combining three different cutting-edge technologies for the immediate well-being of the body, PowerShape2 allows the simultaneous use of multipolar diathermy, LLLT laser and vacuum suction with various dynamic pulses.
Modulated separately, according to the needs and requirements of each person, and with a toning and decontracting effect, the combination of these technologies ensures visible results from the very first session.

PowerShape is a solution for:
Cellulite
Tightening loose skin on the face, neck, and body
Generation of new collagen and elastin fibers
Re-contouring and Shaping the body to eliminate bulges and pouches
Fat Reduction/Reducing inches
Smoothing Wrinkles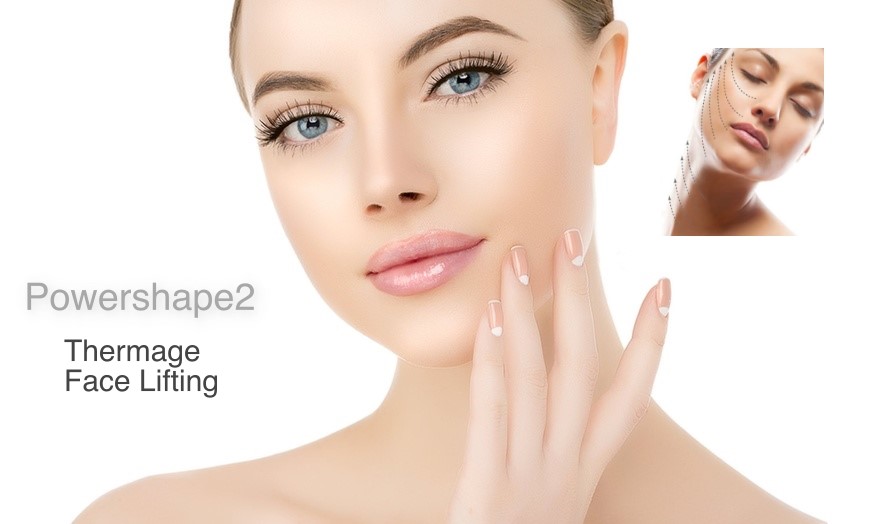 How does it work?
Powershape2 is a powerful, innovative 3-in-1 system that synergistically uses Bipolar RF, low level laser and vacuum roller for musculoskeletal pain relief, body contouring, fat and cellulite reduction and even alleviation of minor muscular pain. It is noninvasive and designed for body sliming. It can be operated on various areas of the body including the face with the newly added thermal RF hand piece.

RadioFrequency
Powershape 2 is designed to deliver thermal energy deep into the dermal layer and send electromagnetic waves. The generated heat energy reduces fat cells and helps body slimming. With a bipolar RF hand piece and a multipolar RF hand piece together you can treat various areas of the body.

Vacuum
The powerful vacuum function increases the blood circulation by sucking the target areas and evens out the skin to optimize efficient RF energy delivery. The vacuum induces lymphatic drainage, smooths out the body and helps cellulite reduction.

Low Level Laser
By delivery of specific wavelengths of laser light, the PowerShape 2 significantly reduces the size of fat cells to destabilize and then breaks down through the body's own natural process. It creates synergy effects for body slimming and maximizes the effects of fat reduction.

Click here to visit Wellmed Beauty & Medical Spa online
1022 Budapest, Ribáry u.11. (Marczibányi tér)
Tel: +36 30 516 0011