Certain landmarks in Budapest are very familiar to all of us who live here – but not everyone knows everything about them, including why they're so significant.
As a self-respecting expat in Hungary, it's worth taking a good look at the main facts, stories and legends surrounding them – not least to gain a better appreciation of our stunning capital while you're here. You can then share these insights whenever friends and family come to town.

Visitors are bound to ask you for a tour of the city and they'll be full of questions, so our aim with this series is to give you an ample set of handy answers – plus some fascinating facts.

Our favourites are listed below for your interest and reference – just click any headline for a convenient yet comprehensive guide to every key landmark in the Hungarian capital.

1. Fishermen's Bastion

This Castle Hill confection was created as part of a series of developments to celebrate the 1,000th anniversary of the Hungarian State.
It has a lower terrace, which is free, while an upper one requires paid admission. Both provide stunning views over the Danube.

2. St Stephen's Basilica
The grandeur and captivating interior of the Basilica make it one of the capital's top attractions.
Created to equal the height of the Hungarian Parliament, its reach of 96 metres chiming with the Magyar Millennial celebrations of 1896, the Basilica can be scaled by elevator for top views from the dome.

3. Margaret Island
Budapest's prime recreation zone stretches out between Buda and Pest, accessible from Margaret Bridge.
Couples (and wedding photographers) will love the musical fountain, while the kids will enjoy the petting zoo.

4. Matthias Church

Also known as the Church of the Assumption of Buda Castle, this distinctive landmark dates back to the time of Hungary's first king, St Stephen, at the start of the previous millennium.
A 19th-century Gothic makeover added the signature spire and gingerbread roof. Stepping inside reveals a stunning interior with an ethereal atmosphere.

5. Memento Park

Created as an open-air museum for the main statues that dominated Budapest in the Communist era, this out-of-town attraction has since expanded its remit to encompass an exhibition room and a small cinema.
All items are authentic but for Stalin's boots, recreated to illustrate their giant size. Around 40,000 people visit Memento Park every year.

6. Children's Railway


The former Pioneer's Railway, mainly staffed by kids, complements its charm with gorgeous views of the surrounding Buda hills.
Can be combined with a ride back down by Cogwheel Railway to take in some of the loveliest scenery the city has to offer.

7. City Park

Budapest's other main recreation zone is where you find the Széchenyi Baths, Zoo and City Circus, along with more recent openings such as the House of Hungarian Music and the Museum of Ethnography.
Two boating lakes and a skating rink complete the picture. Budapest's City Park also provides a picturesque backstop to Heroes' Square and Andrássy út.

8. Opera House

A Habsburg jewel on the showcase boulevard of Andrássy út, Budapest's Opera House has just undergone a major renovation and now sparkles when you visit for a concert.
The Opera House staff offer guided tours in English that allow expats to explore its hidden corners and learn about its rich history.

9. Kolodko Statues


Sculptor Mihály Kolodko has created a series of tiny statuettes around town whose backstories often echo a revered area of Hungary's shared culture.
Keep a keen eye out for the diver by the New York Café, a Rubik's Cube by the Danube, and you'll find Kermit the Frog near the American Embassy on Szabadság tér.

10. Top Spas in Budapest

Budapest wouldn't be Budapest without its spas, the ornate Széchenyi in City Park, the panoramic Rudas by Elizabeth Bridge and the Gellért attached to the hotel of the same name.
Each is a historic sight and a leisure retreat in one. This handy guide to them all starts with a few tips before you take the plunge.

11. Garden of Philosophers

Set on a pretty incline of Gellért Hill overlooking the Danube, Garden of Philosophers comprises the five figures sculptor Nándor Wagner considered essential for human beings to begin to understand each other: Abraham, Jesus, Buddha, Laozi and Akhenate.
This special garden is both a wonderful excuse for a healthy stroll up Gellért Hill and a laudable attempt on the part of the artist to promote global understanding.

12. Statues in Budapest with Fascinating Backstories

Poets, composers and statesmen proudly stand around Budapest, their likenesses centrepiecing the city's main squares and boulevards.
But what about the more unusual figures, the statues and installations whose stories have you wondering how and why they got there?

13. Hungarian Parliament Building
Of all the impressive landmarks in Budapest, few make as immediate an impact as the local Parliament Building, set on a graceful curve on the banks of the Danube.
In our continuing series of stories behind the main landmarks in Budapest, come with us to explore the place Hungarians call Országház.

14. The Budapest Chairlift

MTI Photo: Márton Mónus

Not all landmarks in Budapest are buildings to admire. In our continuing series of stories of the city's main attractions, we ride the panoramic Chairlift, Libegő to Hungarians.

15. Hungarian National Museum in Budapest
Predating Budapest's many landmarks unveiled in the later 1800s, the Hungarian National Museum was built in the ten years before the Uprising of 1848 – in fact, it is indelibly linked to those momentous events.

In our continuing series proving the backstories to Budapest's great landmarks, we look at this former seat of government, now housing a comprehensive display showing the history of Hungary, as well as several fascinating temporary exhibitions all year round.

16. Beautiful Bridges of Budapest

The capital of Hungary is divided by the Danube, with hilly Buda on the west bank and Pest on the east. Seven bridges that span the river, connecting the two sides of the city and notable architectural sights in their own right. Here we focus on the bridges of Budapest and explain what makes them so special.

17. Hungarian National Gallery in Budapest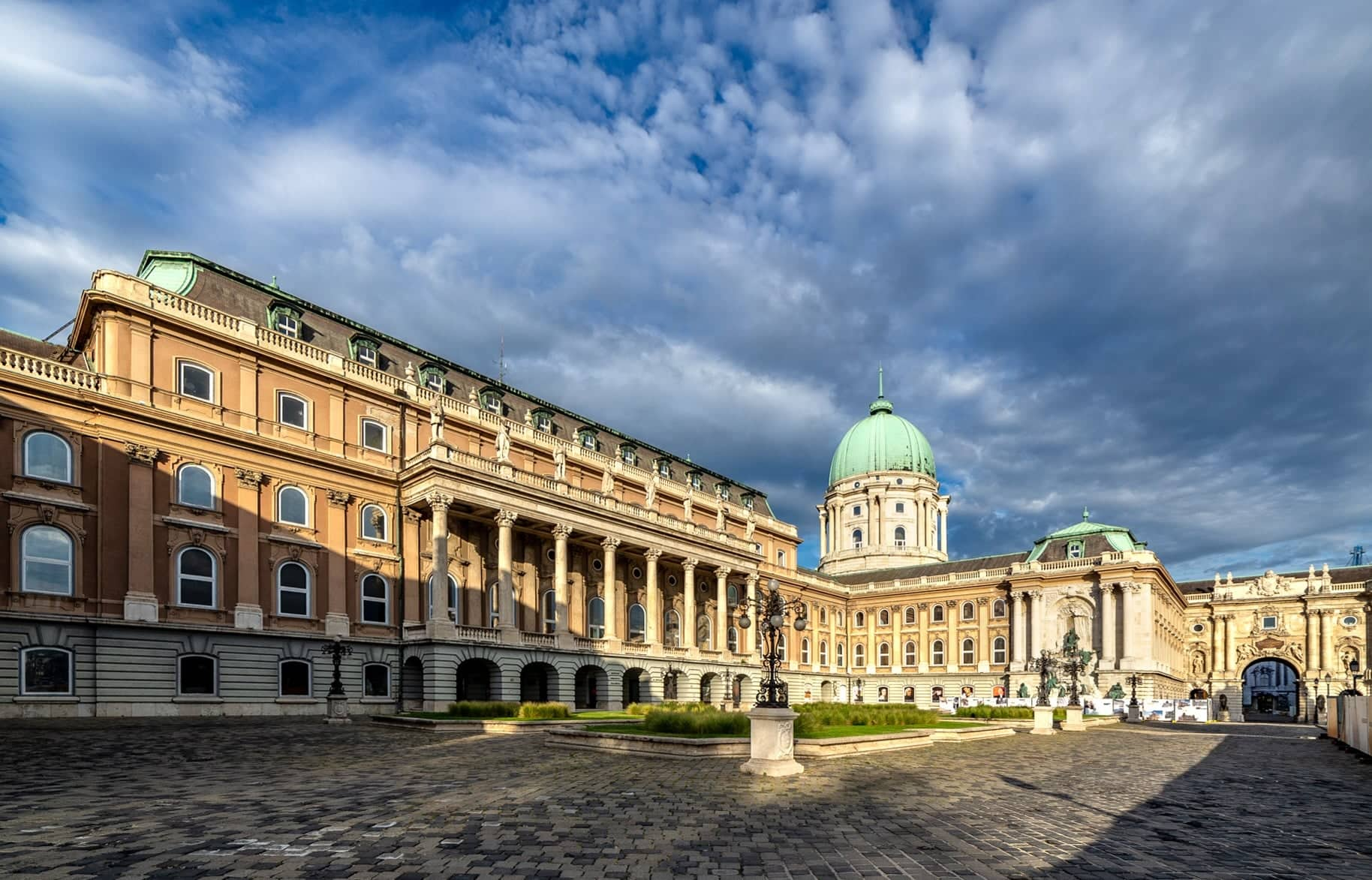 Buda Castle houses three main institutions, the main one of which is the Hungarian National Gallery. the Magyar Nemzeti Galéria to locals.

After coming under the umbrella of the Museum of Fine Arts a decade or so ago, it expanded the range of its domestic collection and began to offer all kinds of guided tours, including some in English.

18. Budapest Zoo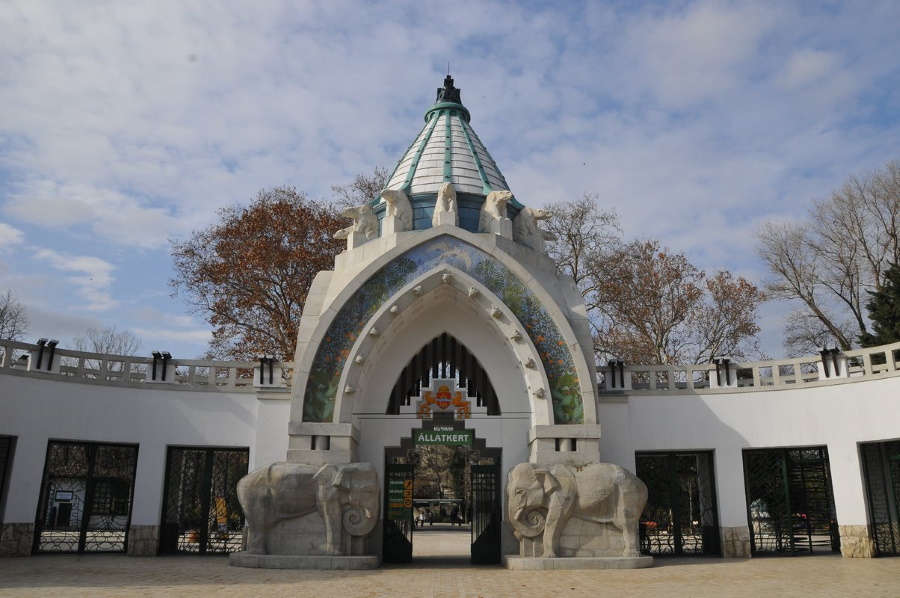 Budapest Zoo is one of the oldest of its kind. Set at the edge of City Park, it regularly announces the arrival of new-borns and stages special events all year round.

Words by Peterjon Cresswell for Xpatloop.com
Peterjon has been researching the byways of Budapest for 30 years, extending his expertise across Europe to produce guidebooks for Time Out and his own website liberoguide.com