Mystery Hotel Team invites you to a special event on 20th August, to watch the festive fireworks and commemorate Hungary's birthday.
What else is waiting for you on the SKY GARDEN roof terrace?
* exclusive, "crowd-free" location above the city
* beautiful sunsets
* 3-course dinner menu, from selectable items, put together as you like
* 1 glass of champagne upon arrival
* 1 bottle of Floe Water (carbonated or non-carbonated water)

Be part of it! Celebrate on one of the most beautiful roof terraces in Europe!
Spaces are limited!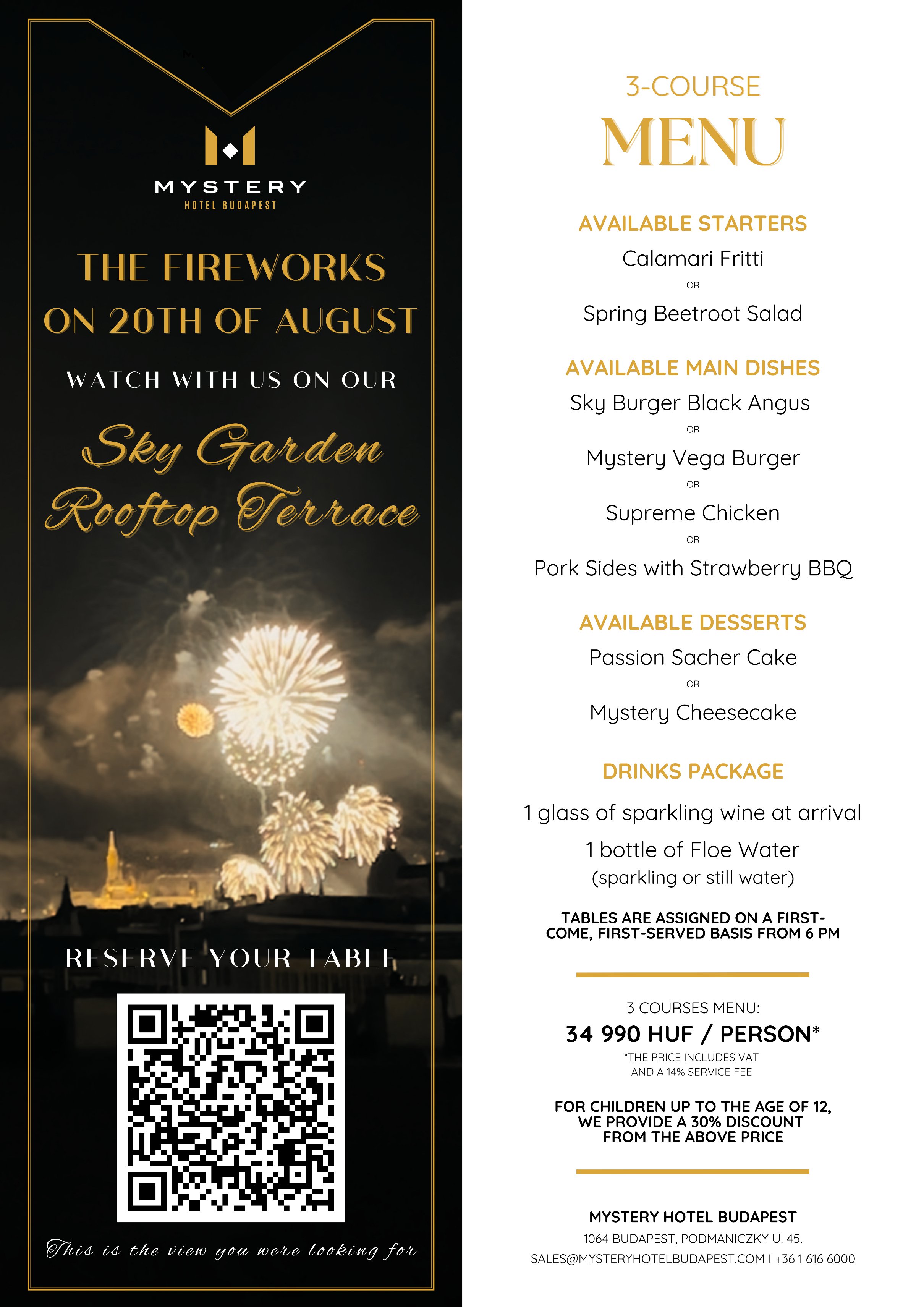 Event starts at 18:00!

​​​​​​​More information and reservation:
Mystery Hotel Budapest
+36 1 616 6000
mystery@mysteryhotelbudapest.com