Japanese Restaurants in Budapest
Japanese Restaurants in Budapest
Corinthia - Rickshaw Restaurant & Sushi Bar
For a truly unique dining experience, the Rickshaw Far Eastern Restaurant serves authentic dishes from across the Orient in an atmosphere which complements the traditional arts and materials of the Far East.

Are you ready for a new experience? Look out for our South East Asian restaurant serving traditional dishes from its region, for those who like to taste the latest creations of our Japanese chef.
Corinthia - Rickshaw Restaurant & Sushi Bar
1073 Budapest, Erzsébet körút 43-49.

Phone: +36 1 479 4855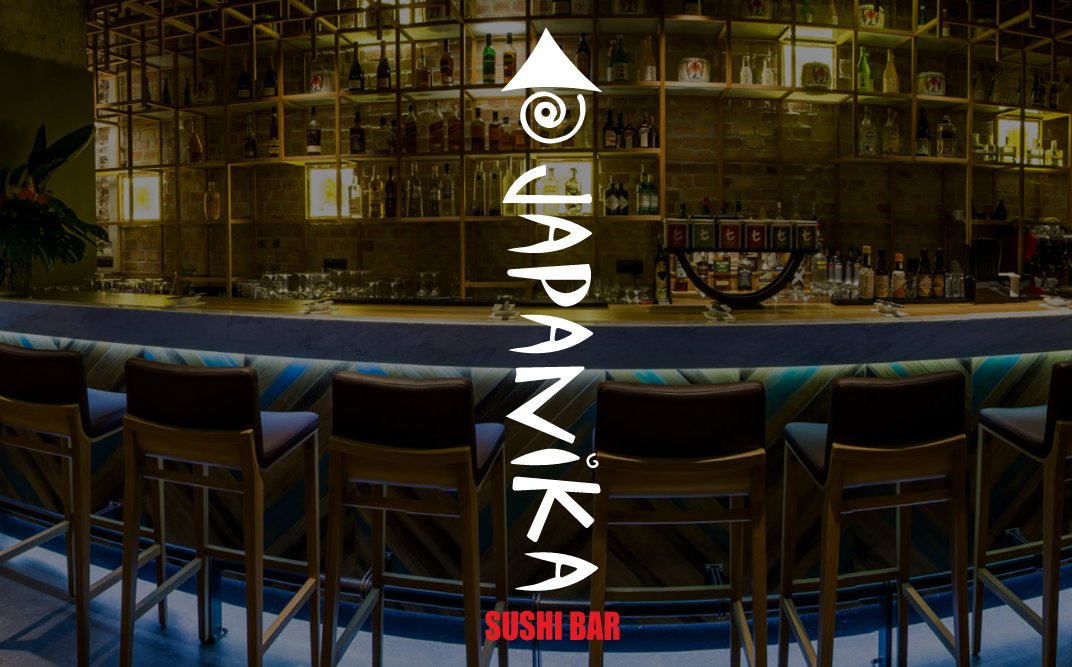 Japanika
Change the habitual to sushi! Celebrate NYE with Japanika this year via a special 4-course menu for a super prices (as always!) because sushi is not a luxury anymore.

The history of Japanika began in the winter of 2004 in Tel Aviv, where a young couple opened their first sushi bar. Over the years, Japanika has grown up a fast-food chain all over Israel.

In the heart of Budapest, near the Basilica, you can find the first European Japanika restaurant that combines traditional Asian cuisine with the spirit of Budapest, providing the same Japanika principles: fresh ingredients and "super premium high quality food for a friendly price".
1051 Budapest, Szent István tér 7.
Phone: +36 1 613 1508
Email: hello@japanika.hu
Bambuszliget restaurant & Sushi Bar
1056 Budapest, Belgrád rakpart 18.
Phone: +36 1 318 1144
Daikichi
1015 Budapest, Mészáros u. 64.
Phone: +36 1 225 3965
Fuji Japanese Restaurant
1025 Budapest, Csatárka 54.

Phone: +36 1 325 7111
Itoshii
1062 Budapest, Teréz krt. 55-57.
Phone: +36 1 426 4055
Okuyama no Sushi
One reason to support this claim is his 44 years of experience preparing sushi, he started out in Tokyo at 10 washing the fish and watching his masters at work. Today he welcomes you to his own place and promises everyone to take personal care of their requirements, inc. a specially selected taste of his home country right here in Hungary.

Prices are reasonable, a large sushi set will come to about HUF 5000, however guests are invited to hand pick from a range of sushi options and price categories.

As well as sushi you will find cooked dishes such as fried shrimps, marinaded fried chicken, and grilled mackerel for example. Deserts include ice-cream with sweet bean cream.

Open every day, except Monday.

Kolosy tér 5-6. Kolosy Üzletház

Phone: +36 1 250 8256
Papir Tigris (Paper Tiger)
Open: Monday - Sunday
1032 Budapest, Bécsi út 170.
Phone: +36 1 235 0490
Planet Sushi Oktogon
1075 Budapest, Oktogon tér 3.
Phone: +36 1 413 7830
Sushi Sei
1036 Budapest, Bécsi út 58.
Phone: +36 30 435 0567
Tokio Budapest
Tokyo Japán Étterem1051 Budapest, Széchenyi István tér 7-8.
Phone: +36 1 801 9862