At Hedon's new Basilica Taproom, they have a beer bar where you can choose from 30 craft beers on a self-service beerwall. Yes you heard me correctly, from thirty different quality draught beers!
As time goes on, Hedon's brand is becoming more and more popular. You may have heard of the "Bud Spencer style beer" referring to our two main beers Charlie Firpo and Johnny Firpo.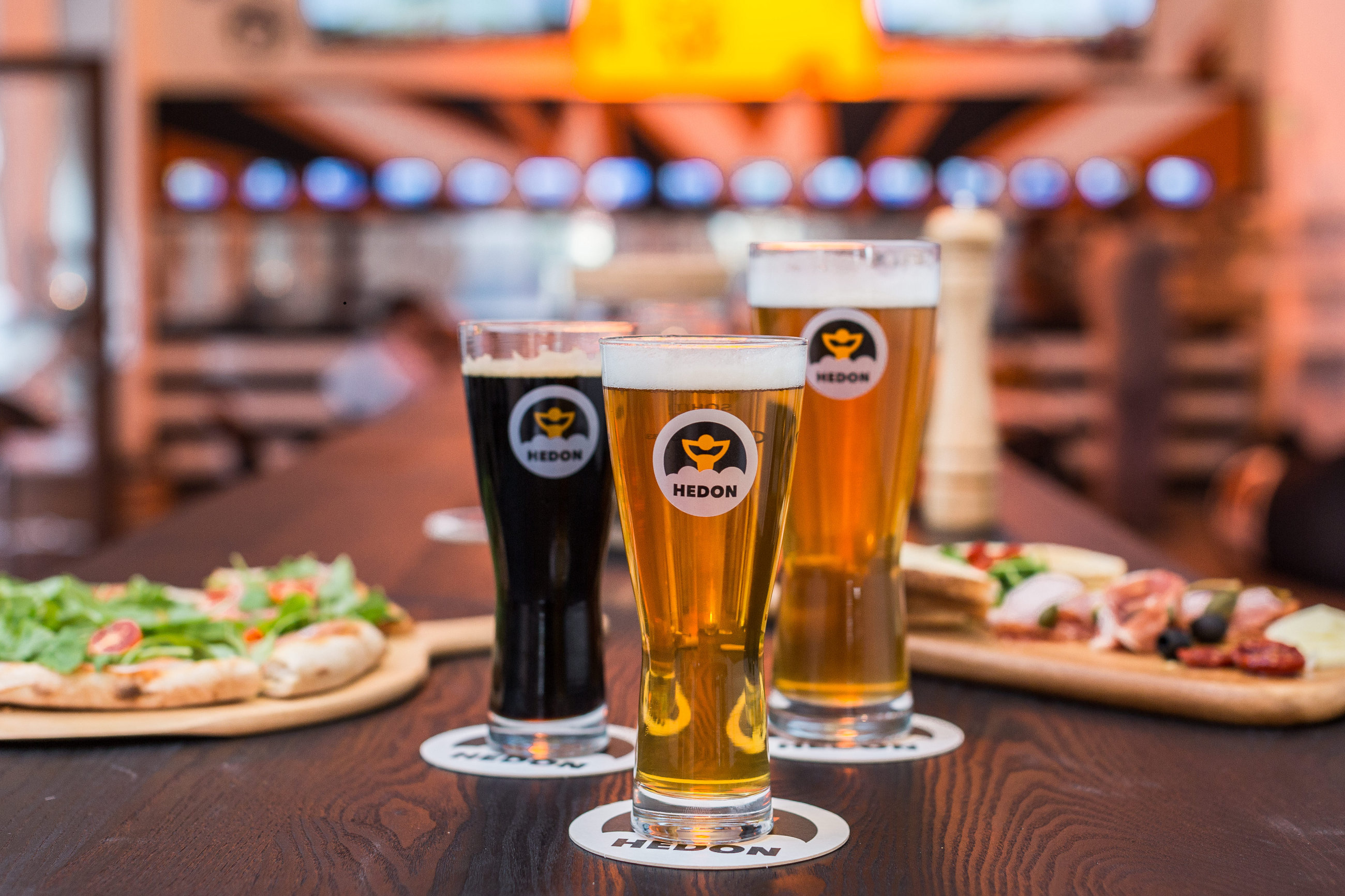 The company's Balatonvilágos based brewery has just taken a huge step by opening their first Taproom in the heart of Budapest, 3 minutes walk from St. Stephen's Basilica. There is no place like this in Hungary yet, luring in locals and foreigners because of its unique self-service tap wall!

Having a self-service tap wall is distinct given there are no waiters and rather just some hedonists who teach you how to perfectly tap your own beer! The bar brings excitement, with happy beers and even happier beer tappers! This design really fits into Hedon's free, easy-going lifestyle, that they stand for.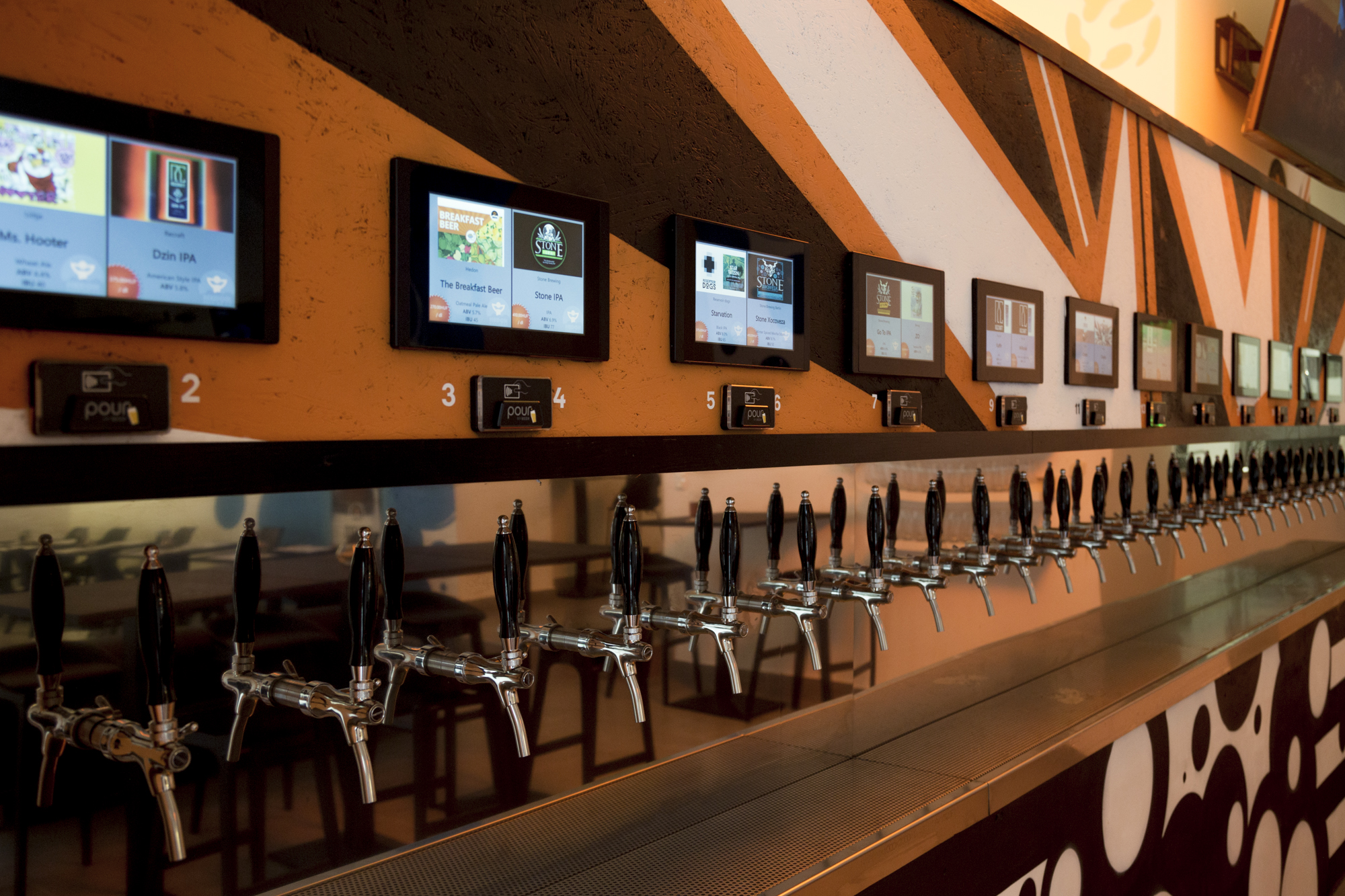 The joyful and interactive experience of tapping your own beer allows for the great opportunity to talk with other beer lovers, read about interesting facts on the beers you taste, and try whichever beers you desire! After you have selected your beer, you just place your card into the tap's card holder, and let the tapping begin!

The screen above the beer also shows, in centiliter, how much draught beer you are pouring into your glass, so you know how much you are drinking as well as the price immediately! Overall it is very easy and fun to use!
At Hedon, what really takes the beer tasting to the next level, is all the 30 different kinds of beers you have to choose from. Hedon offers strictly craft beers that are the top in their category around the world.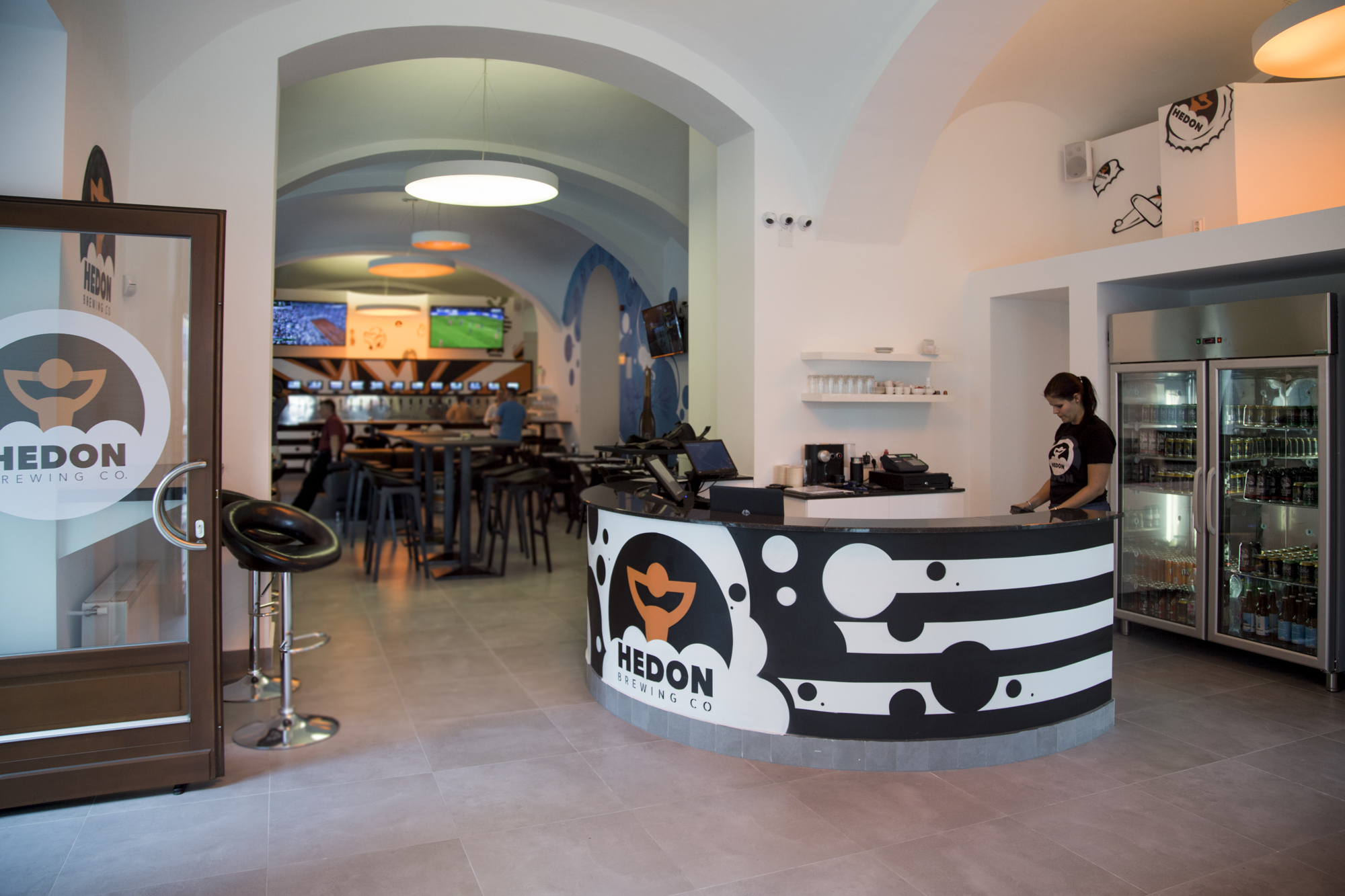 Yes, we take pride in our quanitity of beers, but the quality of them is even more important to us. From Hedon's own craft beers we can taste the sweet and sour Credo, the fresh and crispy Helmut, the elegant Balatonvilágosi, the heavy Firpo brothers: Charlie and Johnny, the citrusy Indian Summer, the fruity Wolf Daze, and the smooth oaty Breakfast Beer.

Other beer specialities and tastes from around the world range from notes of pineapple to even chocolate. Everybody can try new types of beers like they never have before and enjoy finding their own favourite beer from our large selection! We also offer two types of ciders on tap if this is more your style!
At the Basilica Taproom, with the quality beer also comes the friendly house-party atmosphere with comfy bar stools, leather couches, bean bag chairs, and a selection of big screens to catch all your favorite games!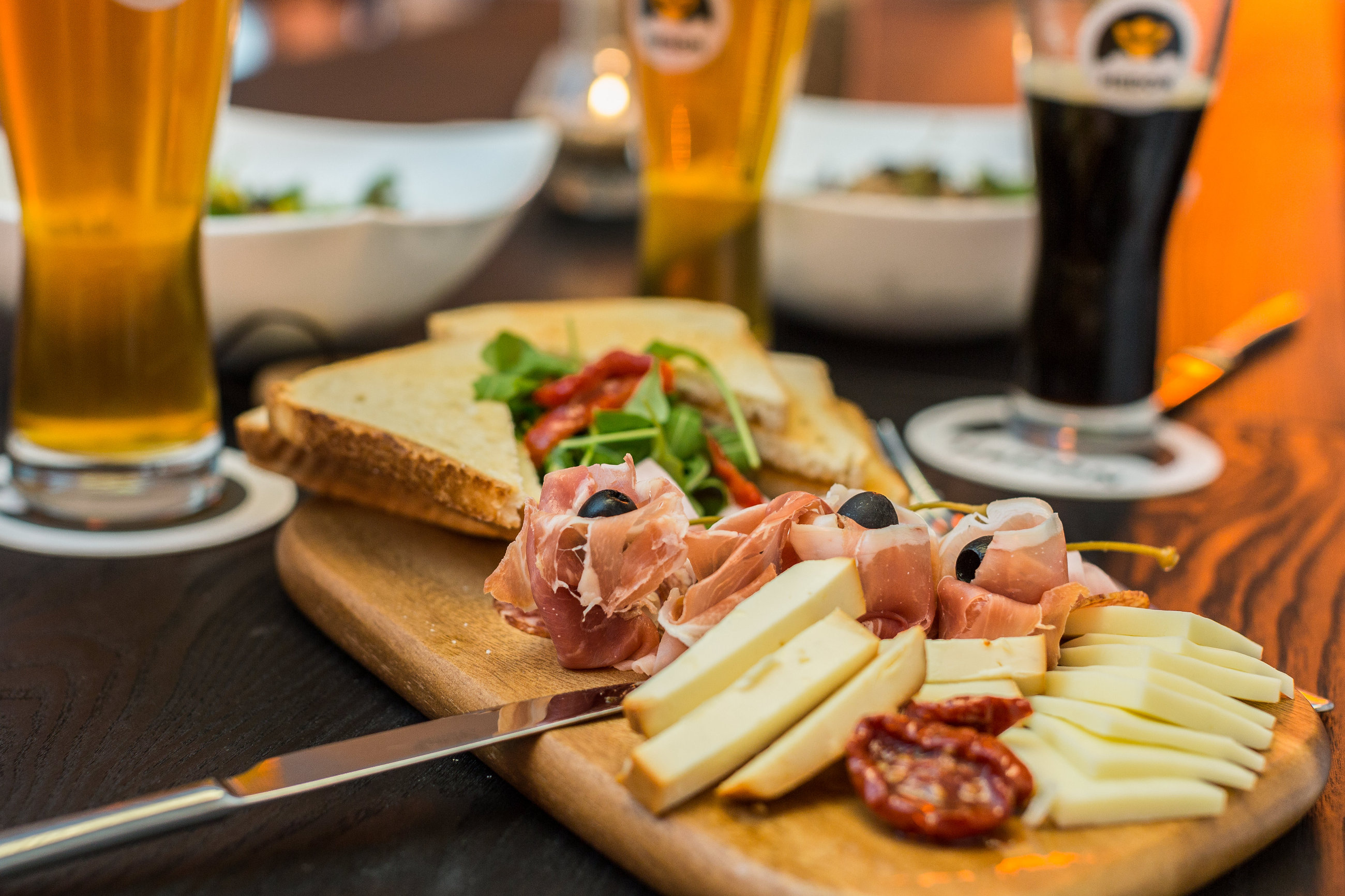 Delicious savoury snacks, salads, and pizzas are also offered! We can't wait for you to hang out with your friends and meet new people at our beer bar! Don't forget to ask about our weekly quiz nights and live music performers. We are waiting for everyone with open arms, come tap yourself happy!

Just say Xpatloop at the HEDON Bazilika Taproom and the first glass of beer is on HEDON!

Click here to visit Hedon Tap Room online
Address: 1051 Budapest, Sas u. 25,
Phone: (70) 521 5044