The Hungarian Meteorological Service has kept in effect the nationwide heat alert until Friday afternoon.
UV Index forecast:
maximum: 7.9 - very high
Sunburn time:
15 - 20 minutes
Daily mean temperature can be expected above 27 °C, marked with number 2 on the map. Number 1 marks the areas where temperature can be expacted above 25 °C.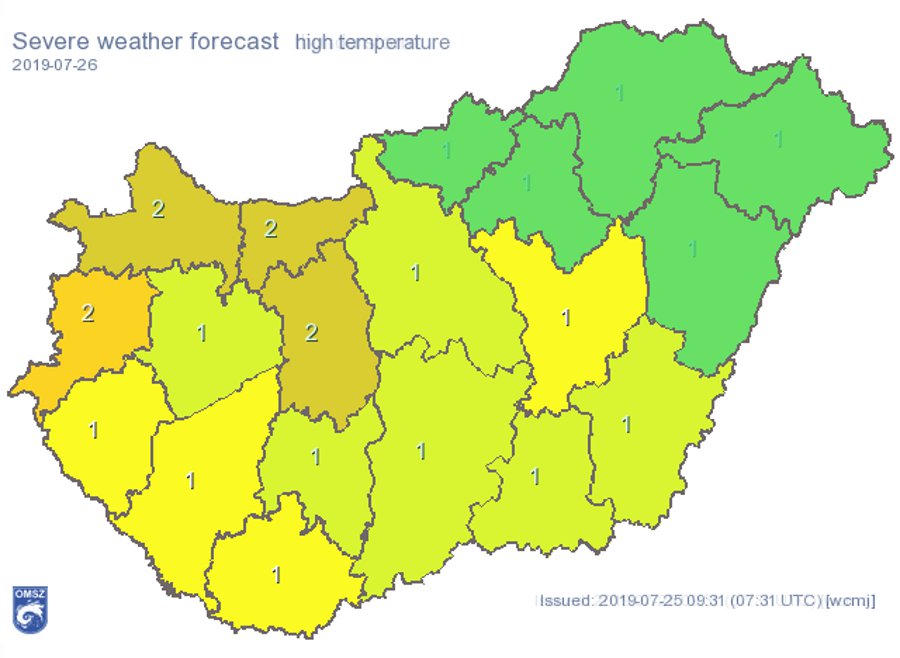 Alert was issued for Pest, Baranya, Fejér, Győr-Moson-Sopron, Komárom-Esztergom, Somogy, Tolna, Vas, Veszprém and Zala counties.
Check out the forecast for the next few days here.

More:
Met.hu