At Britannica International School, Budapest, students, staff and parents took part in a Guinness World Record attempt on Wednesday 23rd January 2019.
As part of the primary maths week, which focused on time and world records, the whole school community came together to attempt to set a new world record: the largest 'Oops Upside Your Head' Dance record, which currently stands at 333 participants.
For those of you who are unaware of this classic British school disco tune from the 80's, the premise is simple: you sit in a line and repeat 4 dance moves in time with the music. After a few practises in class, they were ready for the whole school record attempt.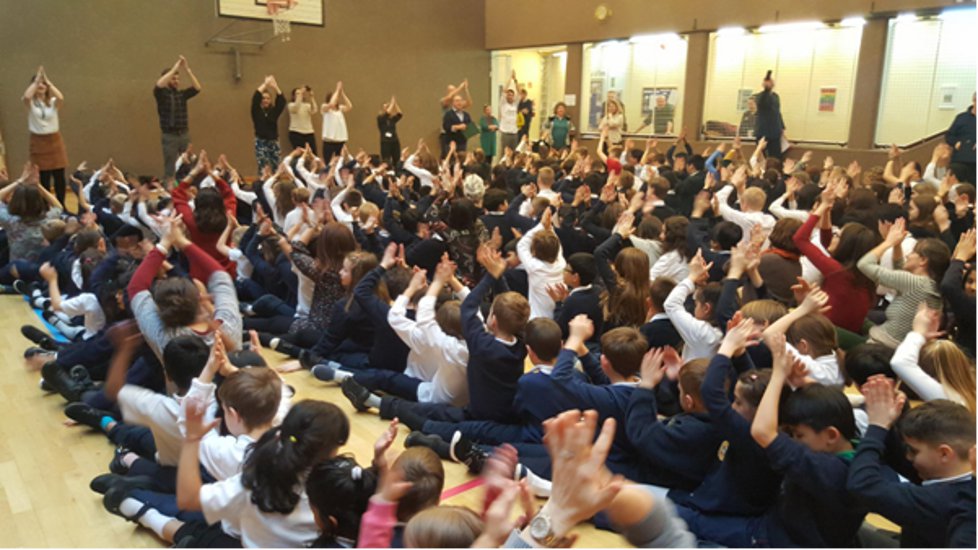 Inviting Duncan Shoebridge, a local entrepreneur who runs various sporting clubs for children and adults in Budapest including Buda Juniors and Bat and Ball Cricket Club, as well as Kinga Málnási a representative from FirstMed private medical clinic, to be independent witnesses, 423 members of the school community took part in the attempt.

With the team of dancing teachers leading at the front and the eagle-eyed stewards watching to ensure everyone was participating fully, they had a final count of 419 active participants, meaning an unofficial new world record has been set.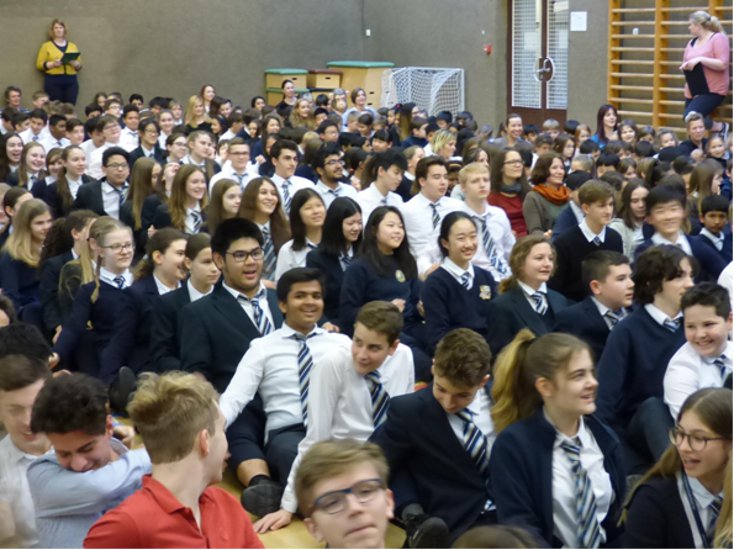 Briannica will now send off all the evidence collected to the Guinness World Records headquarters to be verified in the next few months. No matter what, for those who took part or witnessed the event there was a unanimous feeling of community and togetherness at Britannica that everyone was proud to be a part of.

Click here to visit Britannica International School online