There is far more to Budapest's market halls than the Vásárcsarnok. In fact, Hungary's capital is home to many markets and all of them have their own peculiarities, and specialties.
Here's an overview of the best ones you might like to explore over the holidays, then naturally you can pick your personal favorite(s) to shop at in the new year.

Rákóczi Square Market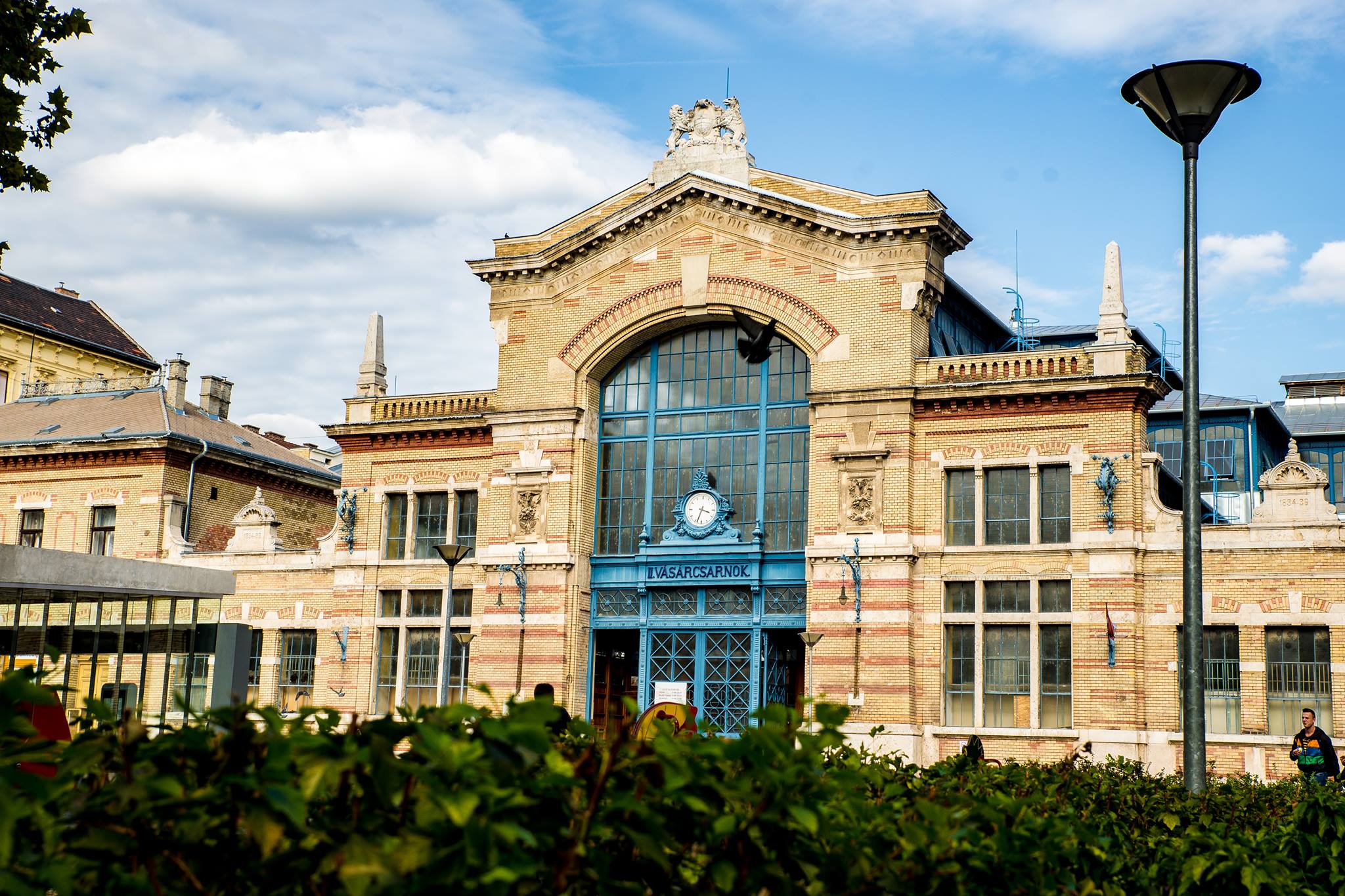 We also call this one "Market Nr. 2", because it's the one built right after the Grand Market Hall. And that's exactly what it is - a place very similar to its big brother on Fővám Square, but without all the buzz and fuss. A really pleasant place!

Address: 1084 Budapest, Rákóczi tér 7-9.
Opening times: Mon 6AM-4PM, Tue-Fr 6AM-6PM, Sat 6AM-2PM


Fehérvári Street Market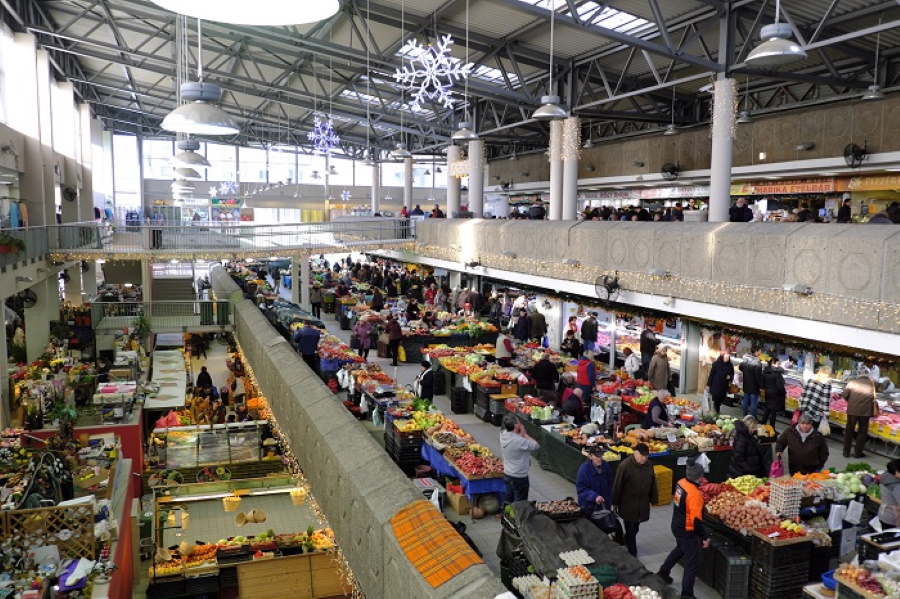 If you're feeling down and low, like after these lockdown days, definitely go to Fehérvári Street Market whose flowers will cheer you up instantly.

They have in fact a whole alley dedicated to just flowers, so pick yourself a full bucket and forget that lockdown blues.

Address: 1117 Budapest, Kőrösy József u. 7-9.
Opening times: Mon 6:30AM-5PM, Tue-Fri 6:30AM-6PM, Sat 6:30AM-3PM

Fény Street Market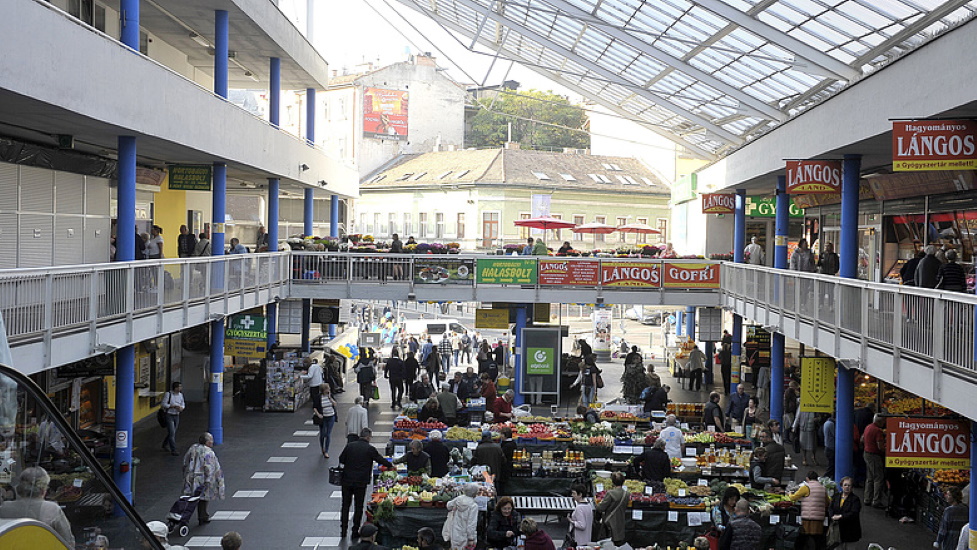 For amazing Lángos and meat, head to Fény Street Market, where "Lángos Land" and "Sonka Sarok" will have you covered. Note that this market is open air though, so don't pick the coldest possible day for your visit!

Address: 1024 Budapest, Lövőház utca 12.
Opening times: Mon-Fr 6AM-6PM, Sat 6AM-2PM

Lehel Market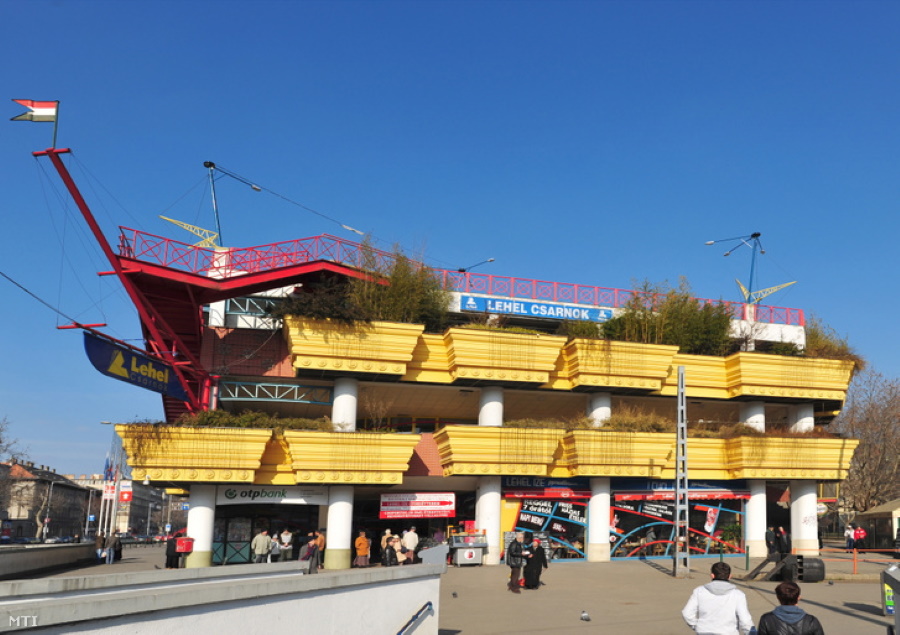 Lehel Market is good for three main things: Another delicious Lángos on its lower ground, the farmer's produces on the lower ground and the building itself, which is the hybrid of a ship, a temple and trashy taste.

Really worth seeing! Also, this market is almost completely tourist-free and is located in an inherently residential area of Budapest.

Address: 1134 Budapest, Váci út 9.
Opening times: Mon-Fri 6AM-6PM, Sat 6AM-2PM, Sun 6AM-1PM

Hunyadi Square Market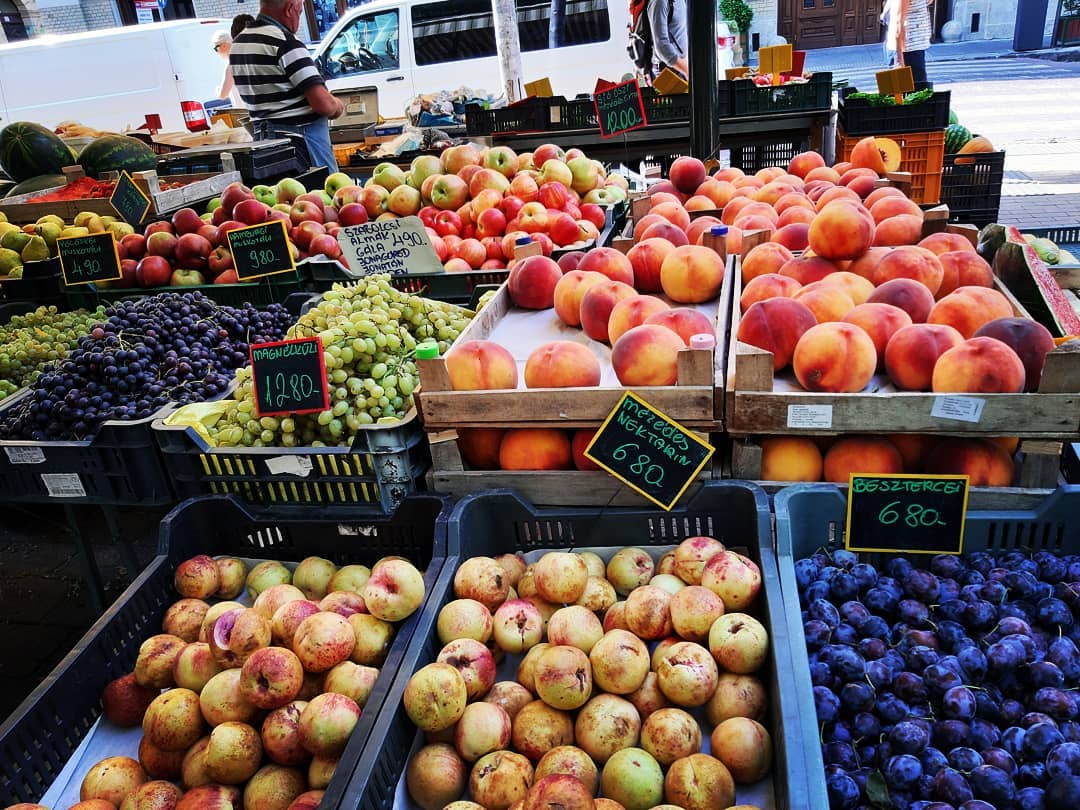 For a really cute place, head to Hunyadi Square Market. This is the smallest market of all that we know, but you will still find everything your heart desires.

It's true specialty is definitely the farmer's market on the outside that takes place every day until 2PM, although Friday and Saturday are definitely the best days to check it out.

Address: 1067 Budapest, Hunyadi Tér 4.
Opening Times: Market Hall Mon 7AM-5PM, Tue-Fri 7AM-6PM, Sat 7AM-2PM; Farmer's Market Mon-Sat until 2PM

Szimpla Farmer's Market
If you have a proper Sunday hangover head straight to Szimpla and indulge in its farmer's market every Sunday.

You can have your coffee, delicious donation-based food, try yourself through a variety of snacks and can even drink a beer. Best way to spend the last day of the week!

Address: 1075 Budapest, Kazinczy utca 14.
Opening Times: Sun 9AM-2PM

… and last but not least:
The Grand Market Hall
No market hall-overview of Budapest would be complete without this one. Although the Grand Market Hall can feel crowded, pretentious and touristy it is still the number one marketplace for lots of locals as well who do their weekly shopping here.

Don't judge it as a simple tourist attraction! Dig deeper, find your favorite stalls and vendors and indulge in this amazing spectacle.

Address: 1093 Budapest, Vámház körút 1-3.
Opening times: Mon 6AM-5PM, Tue-Fri 6AM-6PM and Sat 6AM-3PM.

This guest post was written by www.catchbudapest.com, a blog capturing life and language in Budapest.


Photo courtesy of MTI / venues
Top Photo: Márton Mónus (MTI)