Budapest is famous for its nightlife – and what kind of nightlife is complete without karaoke?
Whether you're going for a birthday, a bachelor(ette) party, or teambuilding, karaoke means freedom: With a microphone in hand, you can let out all of your feelings, have a couple of drinks, and be your own superstar (with or without witnesses, depending on if you go to a public place or private rooms).

If you're ready to grab your friends and let loose to some music, here's a roundup of karaoke bars in Budapest. Grab the mic and get going!

Bluebird Cafe is a popular brunch and coffee spot during the day, but come nightfall it transforms into a karaoke hotspot.

Located under the glittering lights of Goszdu Udvar, Bluebird is a central place to come in, buy a drink, and try to snag the microphone as it's passed around.

On second thought--the mic isn't too important: the crowd always sings at the top of its lungs anyways! You can sing on the street level or wind down the spiral staircase and sing on the stage downstairs below.

Address: 1072 Budapest, Dob u. 16.

2. Vibe Rooms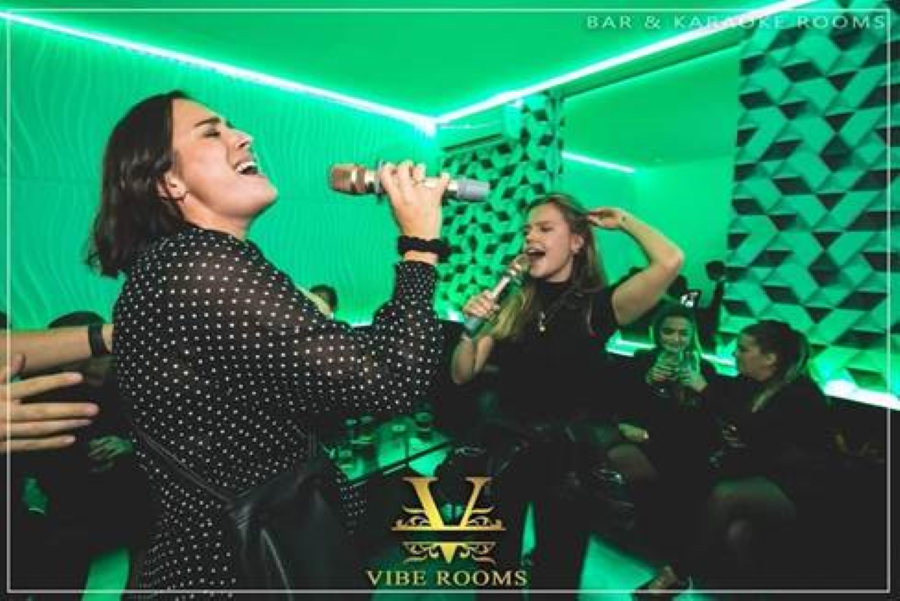 Located just off of the 4-6 tram line, just a stone's throw from famous Kiraly street, Vibe Karaoke Rooms are shaking things up in the heart of Budapest.

Even if you can't sing, don't worry: this pre-party bar has private karaoke rooms! You can browse among 25.000 songs to find your favourite hits, artists and music categories in several languages.

Vibe has friendly prices with drink specials and a booking rate of only 1500 HUF/person/hour. It's a perfect place to have a team building event, birthday party, girls night, guys night or to just kick off your night out in Budapest. Welcome to good vibes only.

Address: 1077 Budapest, Wesselényi u. 55.

3. Why Not Cafe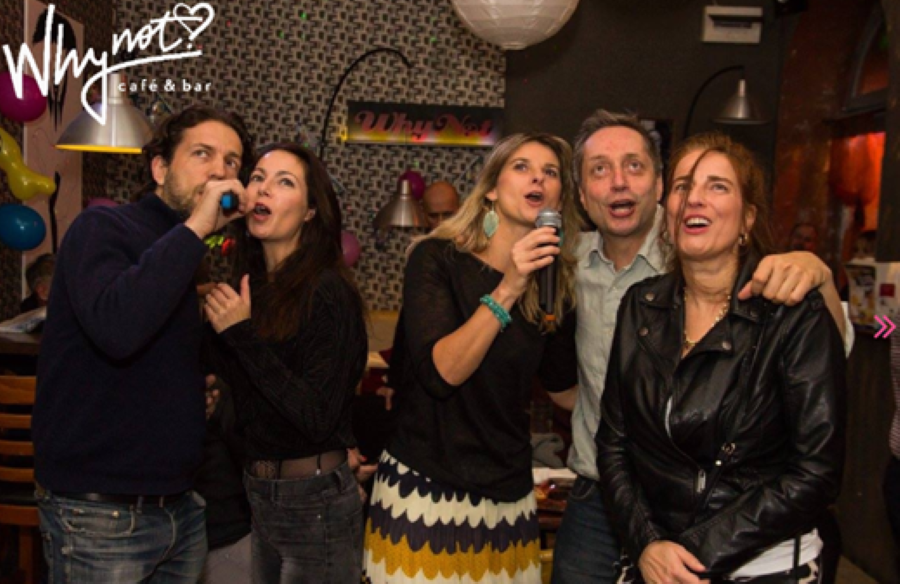 Why Not Cafe is next to the Danube, just a one minute walk from Fővám tér tram/metro station with a view of Liberty Bridge.

This dog-friendly cafe has regular events during the week (bingo on Thursdays, for example), but for music lovers the main event is on Tuesday, when Why Not hosts its weekly karaoke night from 22:00-02:00.

No reason to feel shy here: the Why Not crew encourages you to stop singing in the shower and to come and "sing until dawn" at the bar instead!

Address: 1056 Budapest, Belgrád rkp. 3.

4. Opera Pub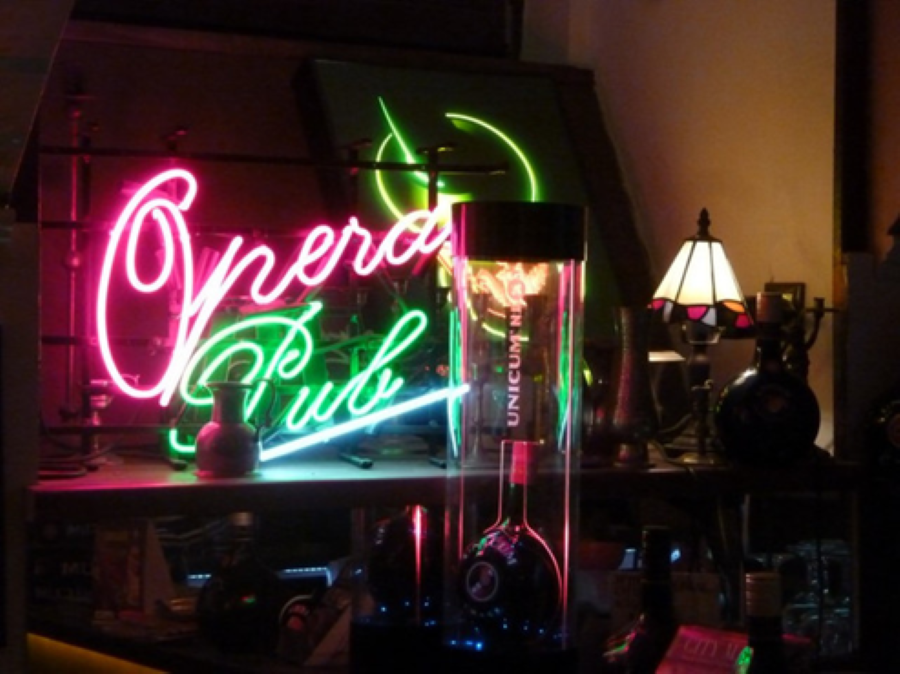 It seems that Opera Pub can't get enough karaoke--it holds events three nights every week! On any Thursday, Friday, and Saturday night from 10:00 P.M.-3:00 A.M. you can come down to this casual pub and sing your heart out!

Many locals describe this central cocktail place as "wallet friendly", and it's a cozy place to relax and unwind with a mug of beer in hand! A beer in one hand and a microphone in the other...that sounds like a pretty good combination!

Address: 1066 Budapest, Zichy Jenő u. 37, 1066

5. Ypsilon Cafe
Travel out of the city center for a truly local hangout, and you'll find the classy Ypsilon Cafe. With their diverse menu and broad terrace, Ypsilon is surely a place to go if you'd like to enjoy a relaxing meal with friends before picking up the microphone.

Ypsilon usually throws a karaoke party every other week from 22:00-04:00, and as they ask for guests to maintain a "sophisticated" dress code, it could be the perfect place for a sparkling night out with friends. Check out their Facebook page for specific dates!

Address: 1143 Budapest, Stefánia út 1.

Photo courtesy of the venues
Written by Denae McGaha