The largest island on the Danube in Hungary is due to be connected to Buda by a brand new big bridge - the design of which can be seen in the impressive video below.
Located in Budapest's District XXI, the new bridge is intended to reduce traffic in the city centre, and to enhance the somewhat neglected south Budapest area along the river.

The new bridge is to have two lanes of traffic in each direction, plus a wide cycle path, and a new tram line is set to be built which will connect to the HÉV train line there.

Fun facts from Wikipedia about Csepel island:

The island is named after Árpád's horse groom, Csepel. It was the first centre of the Hungarian conquest of the Carpathian Basin, being the early homestead of Árpád's tribe.

Csepel island features Hungary's tallest structure, Lakihegy Tower, a 314-metre (1,030 ft) radio mast used today intermittently for power network control purposes.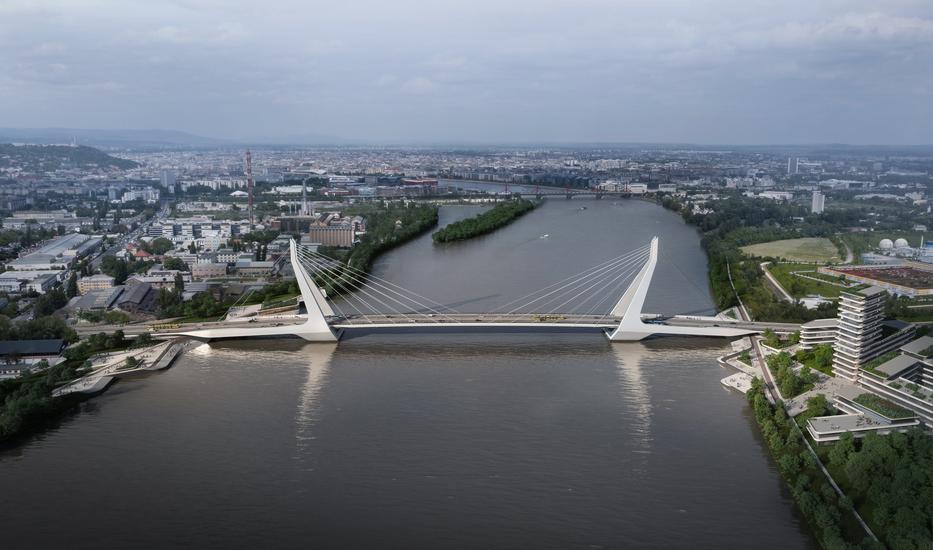 Photo: MTI/UNStudió & Buro Happold Engineering