14 May 2018 1:50 PM
Daily News Hungary
According to Forbes.hu, it took over six months and several rounds to choose Hungary's greenest, most innovative projects that would win the E.On Energy Global Hungary prize. Here is a list of the most sustainable initiatives.
"Reborn home"
The grand prize, a Nissan Leaf, goes to the Kistelegd 2008 Architecture Bureau's "Reborn Home" project in Pécs.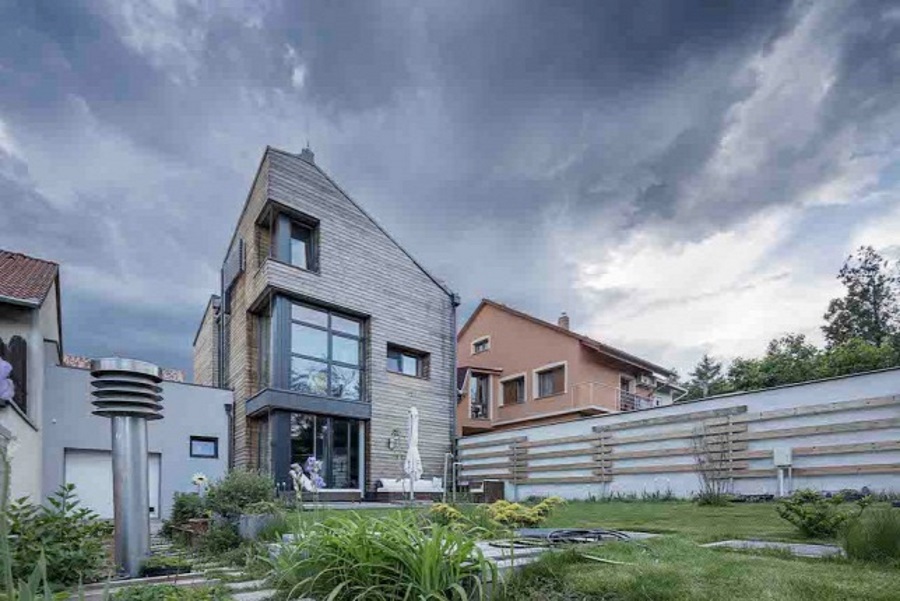 The project involves a house from the '70s that was turned into a smart residence. The house relies entirely on renewable resources and, incredibly, it produces more energy than it uses.

"Fabulous Park Kindergarten"
In the 'Buildings' category, the winner is Archikon Architecture Ltd.'s idea of the "Fabulous Park Kindergarten".
It is Hungary's first qualified passive house and can be found in the 13th district of Budapest. Its increased insulation, heat reclaiming ventilation as well as the light- and presence sensory LED lights all contribute to reducing the energy consumption to the tenth of a building of a similar calibre.

Ladybird Farm
In the category of 'Future Generation', the audience chose "Ladybird Farm" to be the winner. This leisure centre uses green energy and teaches children how to lead an environmentally conscious lifestyle.
They only offer programs that rely 100 percent on renewable energy sources or that do not require energy at all.

Green Road Village Development – Nagypáli
In the category of local governments, the winner is Nagypáli's "Green Road Village Development" program. This area offers no economic or natural advantages, so the aim of the project is to try and get young people to stay with the promise of environmental consciousness.
Today, the centre of the village has a grounds full of princess trees, a hybrid power plant (wind and solar power) and electric cars.
Other prizes went to projects like "On-farm", an eco-farming research network that would help local farmers and make sustainable farming as well as the consumption of bioproducts popular; the "Green Maths" website that links environmental teaching together with Mathematics tasks or the KonvekPRO product that digitalises mechanic gas convectors so that they can be controlled from any modern digital equipment.
MTI Photo: Varga György
Sources: Daily News Hungary, forbes.hu