37 year old Steven Dick, Deputy Ambassador at The British Embassy in Budapest, has been confirmed as the 10th victim of COVID-19 in Hungary.
Steven, a well liked and respected member of the expat community in Hungary, tragically passed away this Tuesday after testing positive for COVID-19.

He joined the Budapest British Embassy last November, and had already made a very positive impact in his role as its Deputy Head of Mission, both professionally and personally.

Steven told XpatLoop.com during an interview last December that he had a trip to Mexico booked. He recently returned to Budapest from that holiday, and soon after wrote he had got coronavirus and was in isolation.

Early last week he was said to be feeling fine, however his health seriously deteriorated this week apparently as he was recently taken to a Budapest hospital for treatment we've been informed.

Iain Lindsay OBE, Her Majesty's Ambassador to Hungary, told XpatLoop:

"It's an awful tragedy. So young, and he had made a brilliant start here. Such a lovely guy. We are all distraught and in shock. So hard to believe."

Many expats have asked if Steven had any pre-existing medical conditions - Hungarian news portal Origo.hu reported that he had but the BBC reported that It is not known. The British Embassy politely informs the community that they don't divulge people's medical details - which is totally understandable, so no need for anyone to ask them about this point again.

His Excellency made the following tribute:

"Steven was a dear colleague and friend who had made a tremendous impression in Hungary since his arrival last October with his personal warmth and his sheer professionalism, not least his excellent Hungarian.

As our fellow Scot Robert Burns, whose works we had recently recited together, wrote 'Few hearts like his, with virtue warm'd, Few heads with knowledge so inform'd.' We will miss him so much."

Sir Simon McDonald, the permanent under-secretary at the UK Foreign & Commonwealth Office, commented about this 'shattering news':

"I knew Steven personally and he was an exemplary officer and a lovely man. He was just starting out on what was sure to be an outstanding career and his friends around the world and across the FCO will miss him sorely."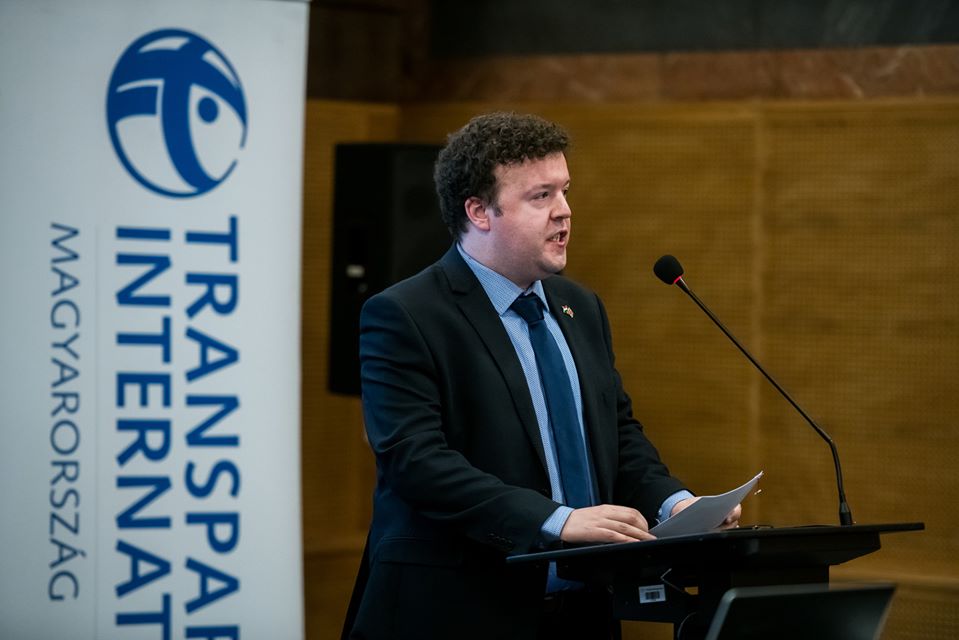 Expat Dies In Budapest After Contracting COVID-19 - Steven Dick Photo Credit: UK in Hungary

The UK Foreign Office announced that staff were deeply saddened by Steven's death from the coronavirus, and the UK's Foreign Secretary officially commented:

"Steven was a dedicated diplomat and represented his country with great skill and passion. He will be missed by all those who knew him and worked with him. I am desperately saddened by the news of Steven's death and my heart goes out to his parents."

His parents, Steven and Carol Dick, announced in a statement:

"Steven was a much-loved son, grandson and nephew. He was kind, funny and generous.

It was always his dream to work for the Foreign & Commonwealth Office and he was very happy representing our country overseas. We are devastated and ask for privacy at this tragic time."

Key Notes:

Cecilia Müller, the National Chief Medical Officer in Hungary, said at the regular morning press conference about Coronavirus that all 10 victims so far had 'chronic medical conditions'.

Of the 226 confirmed cases in Hungary so far, 10 are Iranian, 2 are British, one is Kazakh, another Vietnamese, and the remaining 212 are Hungarian, officials say.

Related links:

XpatLoop Interview: Steven Dick, Deputy Head of Mission, British Embassy Budapest

Coronavirus: British National Dies In Hungary