This segment showcases stories of expats rooted in this land, inspired to add cultural value through their craft, written by the journalist Daniel Sepúlveda O.
Finalist in Sztárban Sztár Leszek 2022 contest show, Yulaysi Miranda is today making a living out of music along with her Hungarian husband, a professional violinist. They met in Cuba in 2016 where swapped Facebook profiles at the end of her show, to later start a romantic relationship solely by chat for the next three years. A long wait for a first kiss that began a love story whose intensity is displayed every time they go on stage together in Hungary.

Yulaysi Miranda's story in recent years is also that of her husband, the violinist Gergő Tóth.

This is how her journey is unfailingly told when it comes to seeing her open up about her life. Not a difficult task by the way, in the frankness that this expat exudes all on edge.

The Cuban singer who celebrates her land in different venues in Budapest, strives periodically to continue building the intricate path of music since settled in this country in 2021, after having found her life partner, the reason of the new environment in which decided to develop.

A society that, more than one of attachment is also that of a dedicated and respectful work commitment. Unlike many international love relationships, this one has chosen to build its professional life around the culture of one of the members.

A relationship that began in the same context that today makes way for them as one of the musical couples in Hungary.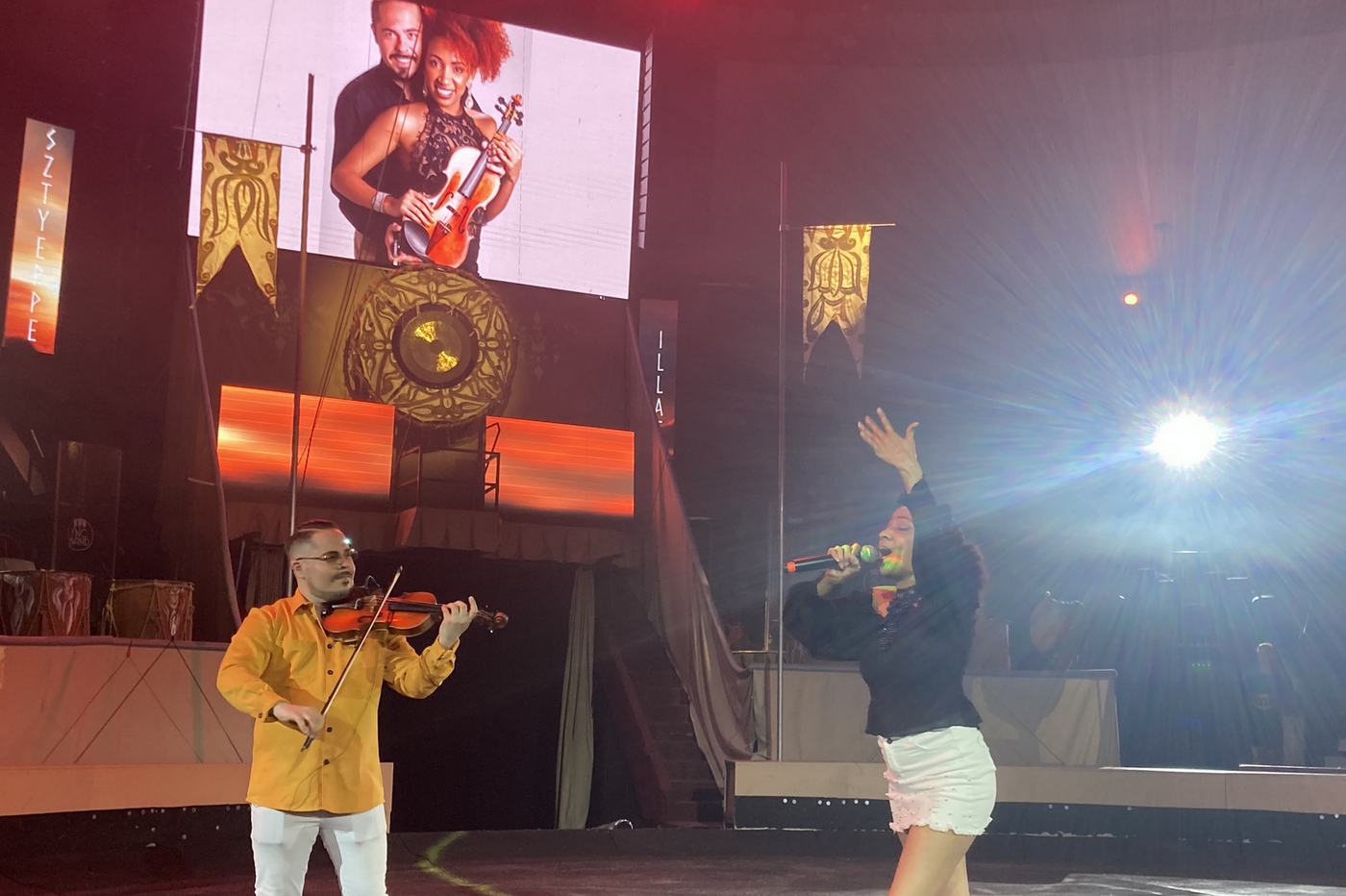 Facing the myth of online love
Yulaysi Miranda recounts that since she finished secondary school in Cuba, began to look for a pathway as a singer.

A process that found its peak after winning one of the most known talent contests of her homeland Sonando en Cuba in 2016. A TV show conceived to seek new representatives that defend the country's popular music.

Later that same year, Miranda and her orchestra were summoned to perform for a cultural exchange activity where a classical-type orchestra from New York was also invited; the one from which she would meet her lover.

"That day I was not feeling the best. At the end of my show, he approached me and told me in English: 'You sing very nice'. He asked for my Facebook and that was all we talked about in no more than three minutes. A week later I see him tag me in a photo, and from that moment we started chatting. Thus, we were writing to each other for three years. We started a relationship as a couple by this means, for those who do not believe in love on the internet", she laughs.

A very long time in which they had to face several ups and downs, always finding strength from all sides to give themselves encouragement. A fundamental part of this motivation for Yulaysi was in the permanent work from this Hungarian man to maintain that spark with successive affection gestures, deeds, and words, which were turning him into someone special to her.

"From the beginning, everything was very respectful. During all that time away, he was very patient and that's why I married him. He never asked me for anything daring. I recorded a song for him where I say: 'I always dreamed of hearing the things you say to me' because that's how it was. When I realized that everything about him did me so much good, I understood that he was the man.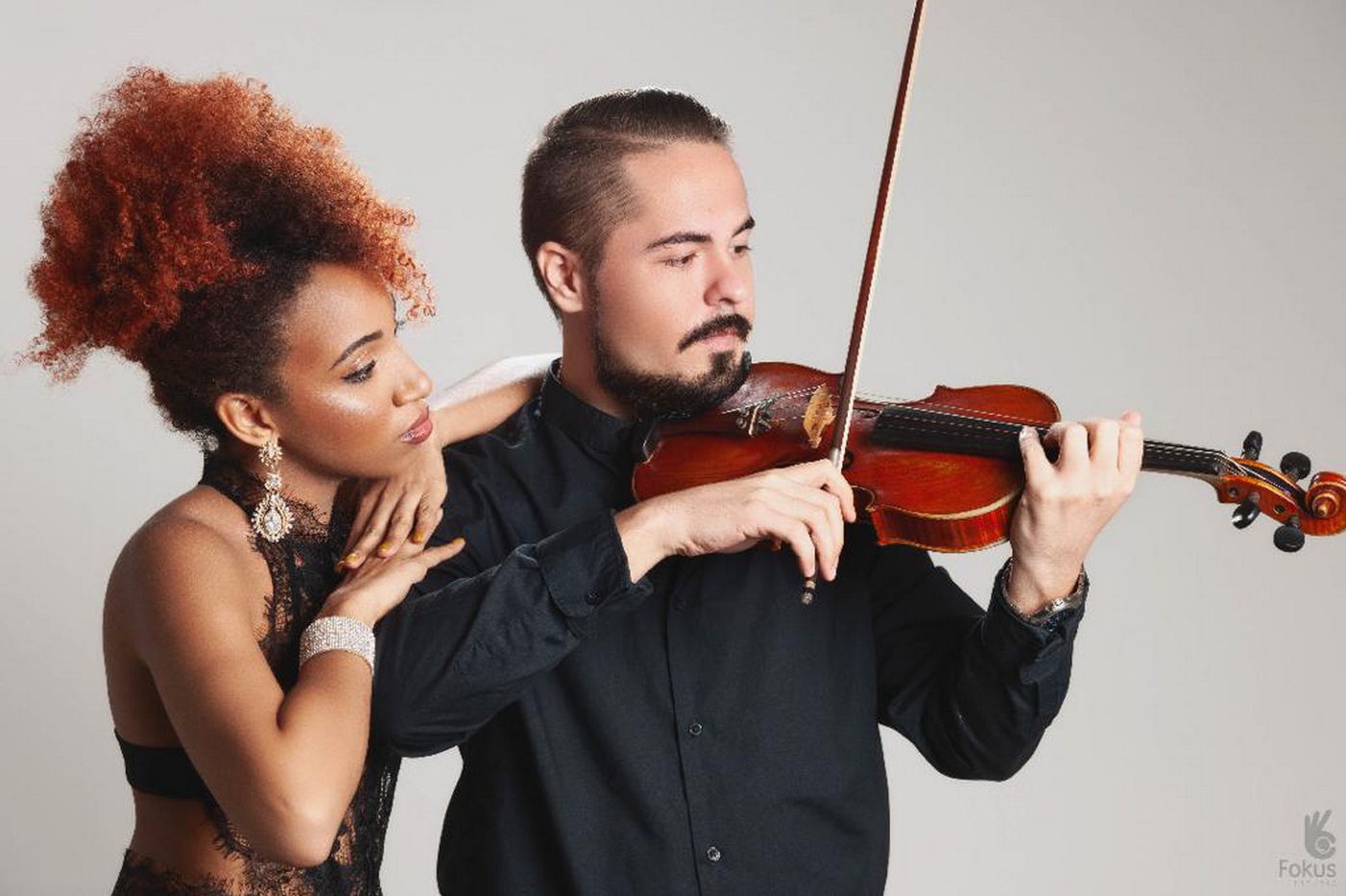 Photo: Courtesy of Fokus Agency
After the first year of pure chatting, they had already told each other everything. It was then to move on to the real commitment phase or leave everything in a simple online friendship. So, in 2017 while the habanera was performing in Russia, a gift by the internet from the Hungarian musician would change something inside her forever. Those were the days of the first 'I love you´s´.

"He took one of my songs that was on the internet and put his violin on it in a video. In each part that I sang, he was playing with his harmonies and arrangements. That touched my soul so much. No one had ever dedicated something like this to me. With that, I opened up to him and he to me. At first, it was all flirting, but with this, I began to fall in love. You know, with music you can melt a musician".

"Do your best and let God do the rest"

That video was the trigger to disclose to each other some of the most intimate life confessions. But the distance and scarce economic resources remained the same, so Yulaysi offered her situation to higher forces in connection with her most personal faith.

"I remember that I said to him: 'We are going to do something. Since we don't have money to visit each other because we are musicians (and musicians are almost always poor, she laughs), we go to ask God and we hold to it. We started praying, but sometimes I thought: 'I think this is not going to happen.' One day I get a work commitment to go to Canada. I asked Gergő if we could meet there. He arranged for his work leave from NY and drove seven hours to Toronto. That was our second meeting."

It was there that they became engaged in mid-2019. The man with the violin convincingly demonstrated that three years away did not make a dent in his deepest desire to stay with the woman he once saw sing in front of him.

"He came to my house, I saw him and I was shocked. It is a special moment in which you do not know what to do. When we saw each other, he hugged me so tight. We went to sit in a pub when neither of us was drinking alcohol and ordered a giant beer to the table. We didn't know how to communicate well either, so he took his phone and translated: ´If I could talk, I would tell you so many things'. We had our first kiss there."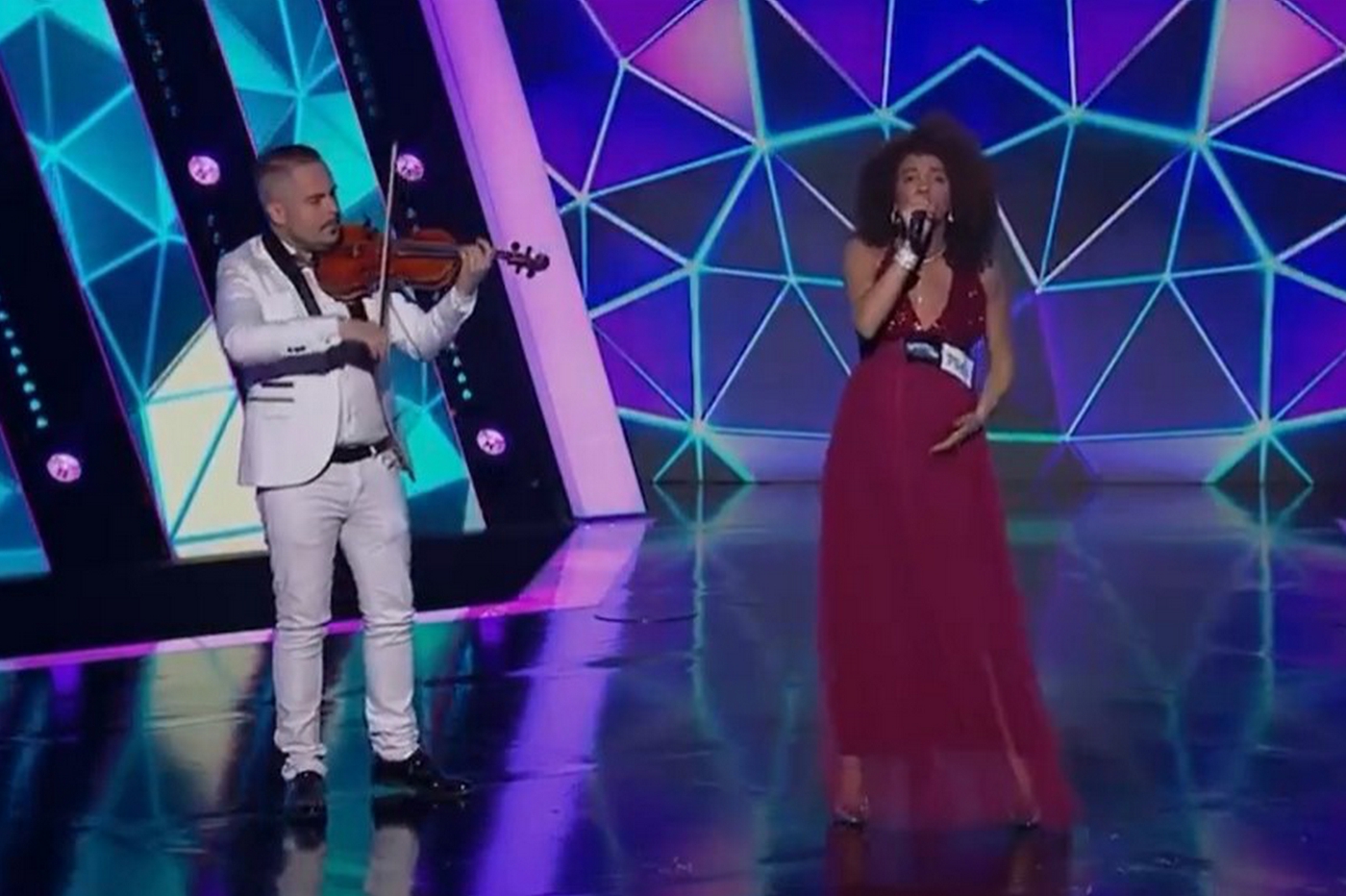 Photo: Snap courtesy of Sztárban Sztár Leszek

At the end of Yulaysi's work days in Canada, her brand new boyfriend, on the last day when he was also going back to New York, decides to send her one last text message, which for the Cuban was the absolute confirmation of love. "I want the whole package," Gergő wrote to her, referring to assuming the paternity of Yulaysi's only daughter.

"He tells me: 'I want to make you and Vanessa happy.' When you have children and a man comes and he wants to take charge of it like this… The ones who are parents know it: who loves your child has your heart won".

They got married just some months later in January 2020 in Cuba. Of course, as a proper story of likelihood as it began, not without hitches.

Yulaysi had booked an appointment at the civil registry and as the date approached, she was informed that they were not working that day because it was a holiday, and the Hungarian just had some days to be there. In the end, she fixed the situation thanks to a friend.

After the pandemic was declared, Gergő bought a plane ticket and managed to enter Cuba again from the USA a day before the flights were closed. Finally, there, he stayed for ten months during the quarantine with his wife, with whom he learned impeccable Spanish.

Female Cuban singer in Hungary
Yulaysi considers herself a singer clearly oriented to traditional Cuban music. Her musical heritage has its reference in her grandfather, who was the director of El Sexteto Habanero, a first-order cultural institution in Cuban popular music, founded in 1920.

"My forte is being a sonera. There are few female singers who can defend this music. However, I also like to move into other genres. I have versatility, but traditional Cuban music is my hallmark".

It is from this versatility that, arriving in Hungary, she accepted to participate in the show Sztárban Sztár Leszek (I will be a Star in a Star). Miranda on stage with her grown belly singing Whitney Houston's I have nothing, along with her husband's violin on her very audition day, is one of the most memorable moments.

"I was already pregnant when I started, so they asked me: ´Can you do it?´ I told them: Well, what can't a Latino do? ', I replied humorously".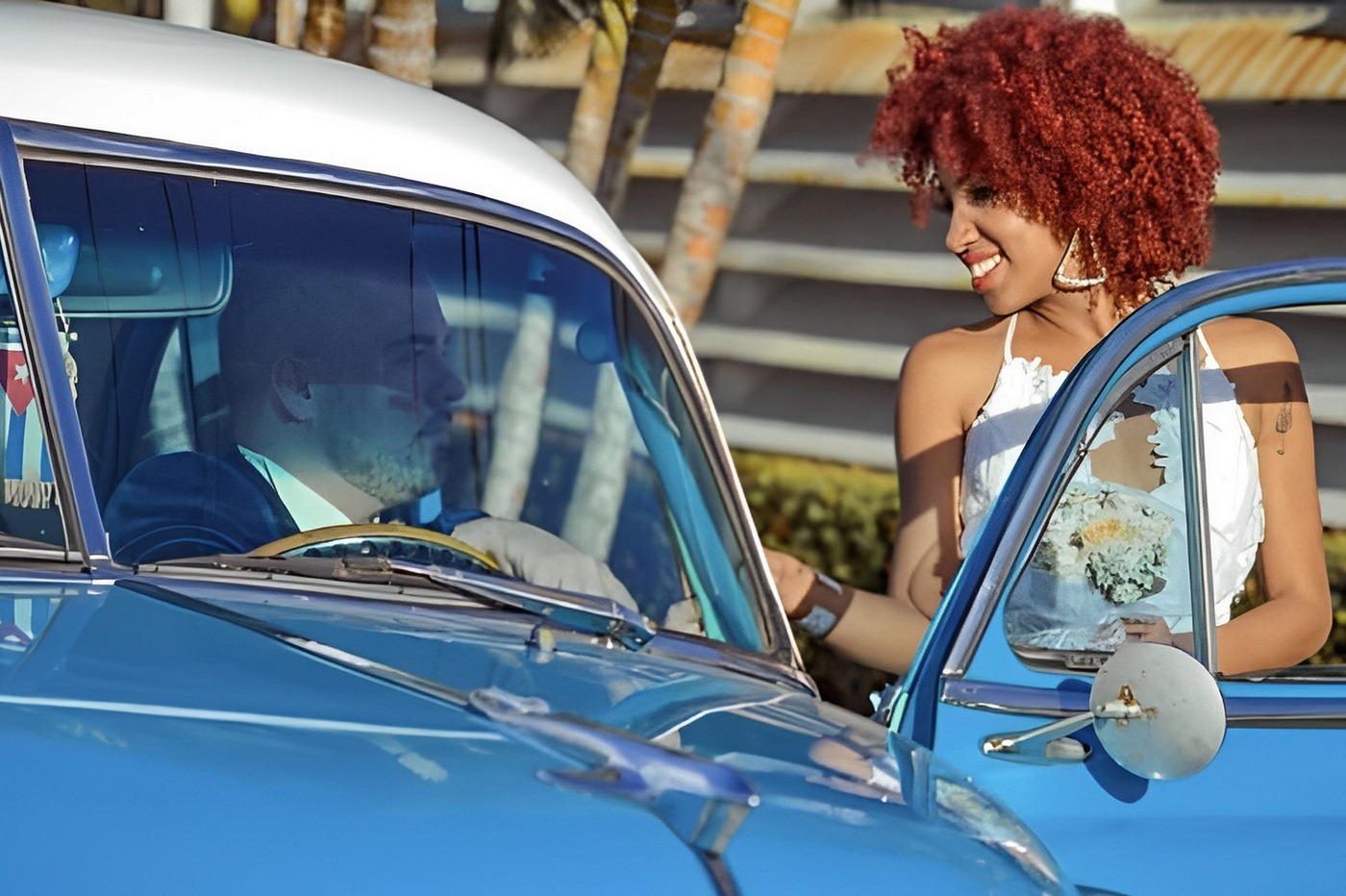 Photo: Courtesy of Yulaysi Miranda

Yulaysi tells how the activity of a musician in Cuba is one of the best jobs since the system is absolutely professionalized. A permit that she achieved only after auditioning and being the winner of the aforementioned contest in her land since she never went to a music school.

"In Cuba, the artists belong to a company, otherwise they cannot sing. The bands that you see playing in public places are all professionals and make a living from music. And the ones who are not popular spend their time making music on cruise ships for example. The only ones who travel abroad in Cuba are in fact, athletes and musicians".

Through a similar network, she works here in Hungary, based on an online platform that functions as a showcase for different artists. For Miranda, however, the most important thing is to protect the Cuban singer´s image.

"Cubans are very marginalized by the political conversation. I like to show people here what a Cuban woman is, beyond that image that she is just anyone. And that is in fact one of the reasons why I never went here to ask for work in bars, without first professionalizing what I do. I didn't want them to think: ´This is one more Cuban that she sings or dances: ok, here you have your two pennies´".

About her life in Budapest, she says that fortunately, it has not been complicated with the support of her husband, in the midst of raising their second daughter, who is almost one year old. Yulaysi is especially close to children, who are often her largest and liveliest audience.

"I love that children love me. I have a lot of respect for them from the stage. They are sincere. I have so much of a little girl inside and I'm a bit of a clown too. Here, there are so many children who call me to show me affection and I feed a lot on that love".
Fan page: https://www.facebook.com/yulaysimiranda
IG: https://www.instagram.com/yulaysimiranda/?hl=en
Booking Contact: KoncertBooking.com - Yulaysi Miranda
Interview by Daniel Sepúlveda O, contributing journalist for Xpatloop.com