Last Thursday the Thursday Night Crowd was back in town at Jack Doyle's. There was a very special reason for this. One of the lovely members of the Thursday night Crowd, Sylvia, was to be united with her sister that she never knew she had until this year, thanks to lots of research by Chris Clarke none the less!!
Click here to see a photo gallery of the event

Many may know or not that Sylvia was adopted as a baby and didn't know this until later on her life when her adoptive mother passed away. After months of research, lots of faint hopes and fingers crossed, it was found that Sylvia's birth mother moved to Australia. Unfortunately Sylvia's birth Mother passed away, but Chris Clarke managed to connect both Sylvia and her sister Maria finally.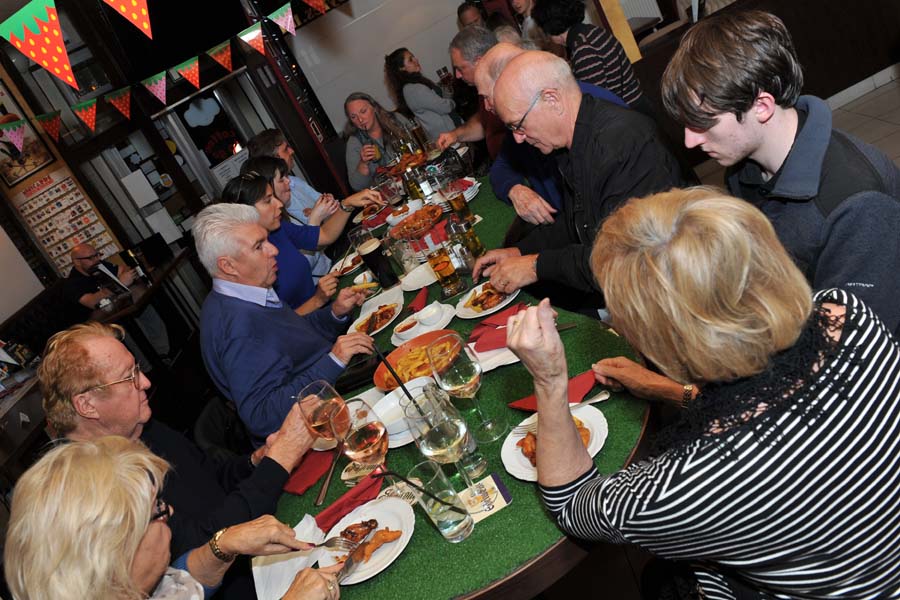 The finally Maria arrived back in Budapest from Australia last week and so the bringing together began, with the two initially meeting at the airport and then more celebrations at Jack Doyle's. Where the rest of the Thursday Night Crowd joined Sylvia and the sister that she never knew she had for lots of hugs, food and drinks! Who knows there maybe more of these round the corner, over to you Mr Clarke!
Words and photos by Russell Skidmore for XpatLoop.com
After an extensive career in advertising - as an Art Director & Creative Director in London, Paris and Budapest for leading agencies - Russel transferred the skills and knowledge gained to the development of his own successful company covering wedding, event, PR and portrait photography: www.russell-skidmore-photography.co.uk