The Great Market Hall makes it onto pretty much every tourist's Budapest itinerary, and for good reason. It's a charming place, packed every day with locals, expats and tourists grabbing fresh deals. That said, it's not the only market in Budapest and definitely not the only one worth visiting, and so here's what else the city has to offer market shoppers.
1. Szimpla Farmers Market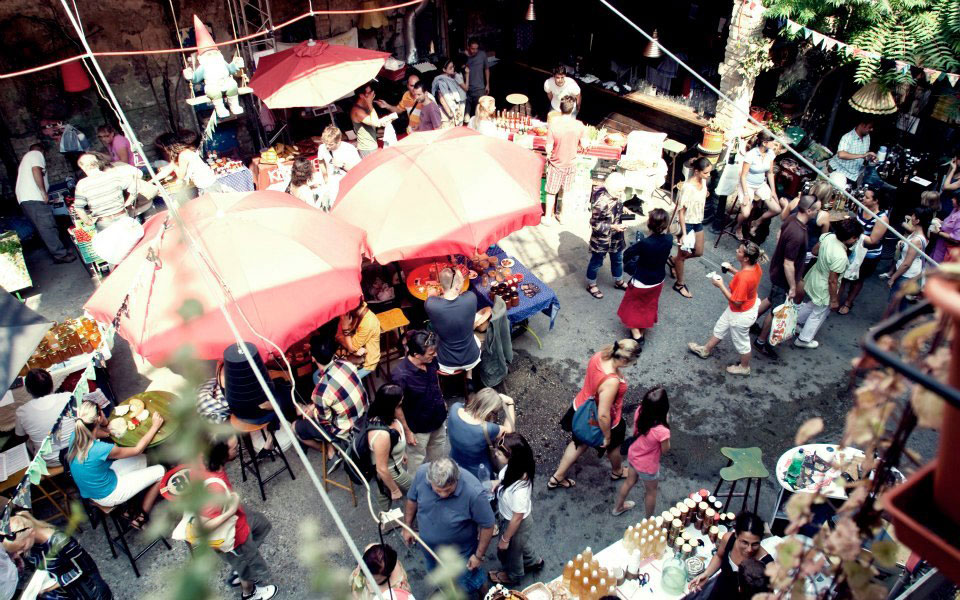 The always bustling Szimpla Farmers Market opens up every Sunday inside Budapest's most famous bar.
Keep in mind that more and more tourists find out about this market, however it's still a great place to pick up some fresh fruits, vegetables, sausages, jams, cheeses, juices and fresh bread as well as other delicious snacks.
You can come for the food and stay for the atmosphere, with programs for kids and live music throughout the day. What's more, if you're the sort of person who can't function without a coffee, Szimpla have just opened up a coffee bar next to the entrance and a cute little café over the road.
And remember, this is the only market it town where you can grab a beer and gaze at some artwork while you shop, definitely a unique experience.
Address: 14 Kazinczy Street, 1075 Budapest
Open: 9am–2pm every Sunday

2. Hold Street Market
This popular local downtown market has a long and storied history dating back to 1891 and has served the residents of Pest well to this day. It has been recently refurbished, as is often known as Downtown Market, or Belvárosi Piac as it's said in Hungarian.
While retaining its 19th century charm, it's been spruced up and made fully accessible for disabled customers. The original ENTRANCE and EXIT inscriptions, still visible today, are a subtle nod to the market's past.
The ground floor hosts market stalls bursting with all the fresh produce, meats, dairy products and Hungarian favourites you'd expect, while the gallery level is home to a number of restaurants serving fresh home favourites to locals and curious tourists alike.
Address: 13 Hold Street, 1054 Budapest
Open: 6:30am–5pm Mon, 6:30am–6pm Tues–Fri, 6:30am–2pm Sat, closed on Sunday

3. Fény Street Market
Fény Street Market is the main market on the Buda side of the river and is one of the biggest and busiest in the city.
It's definitely worth a visit if you want to experience a market frequented mostly by locals. It's next door to Mammut shopping centre and just around the corner from Széll Kálmán Square, making it easy to access and a great base for a day exploring the area.
Multistorey and partly open air, the atmosphere is vibrant and the stallholders are a lively bunch, always happy to exchange a few words of English with you.
As well as all the usual favourites, you'll find a great selection of meats here including mangalica pork and grey cattle beef – just don't forget to pick up some pickles to go with them.
Oh and if you want to try lángos – the famous Hungarian snack, which consists of deep fried dough generously lathered in garlic, sour cream and cheese – then there is a popular stall that sells them.
Address: 12 Lövőház Street, 1024 Budapest
Open: 6am–6pm Mon–Fri, 6am–2pm Sat, closed on Sunday

4. Hunyadi Square Market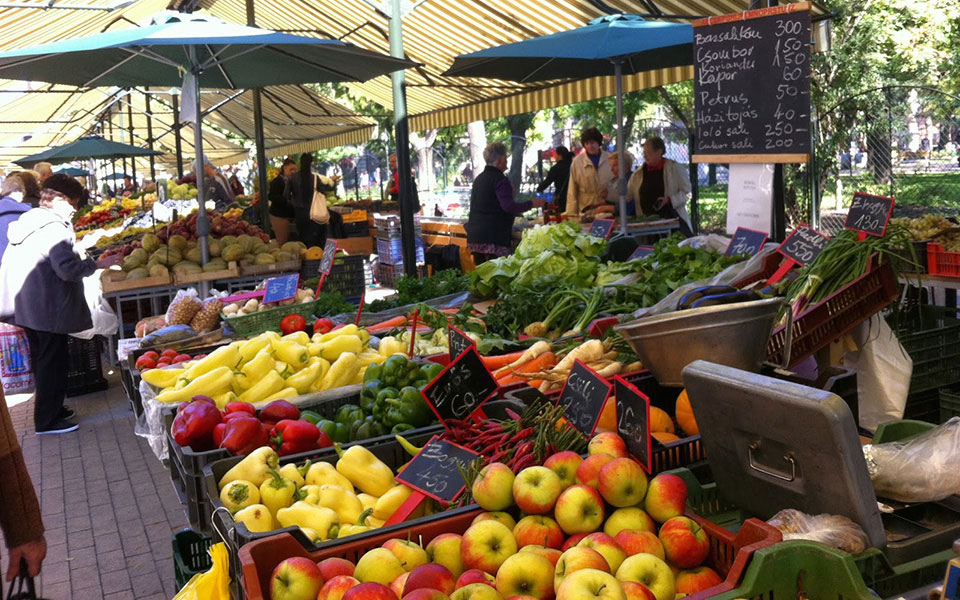 A little rough around the edges, Hunyadi Square Market is the place to go if you want to experience a little of Budapest's old romantic charm while you pick out some vegetables for dinner.
Located in the quiet, residential 6th district there is also an idyllic little park next door if you can't resist snacking before you get home.
As Budapest's only remaining fully open air market it's been under constant threat of disappearing. Luckily, 'Treasures from the Market', a civic group, have managed to breathe new life into the place in recent years.
A real gem and a little off the beaten track, the market is a great place to pick up delicacies such as liver pâte, honey and fresh sausages.
Address: 4 Hunyadi Square, 1067 Budapest view map
Open: 7am–5pm Mon, 7am–6pm Tue–Fri, 7am–2pm Sat, closed on Sunday.

5. MOM Park Bio/Organic Market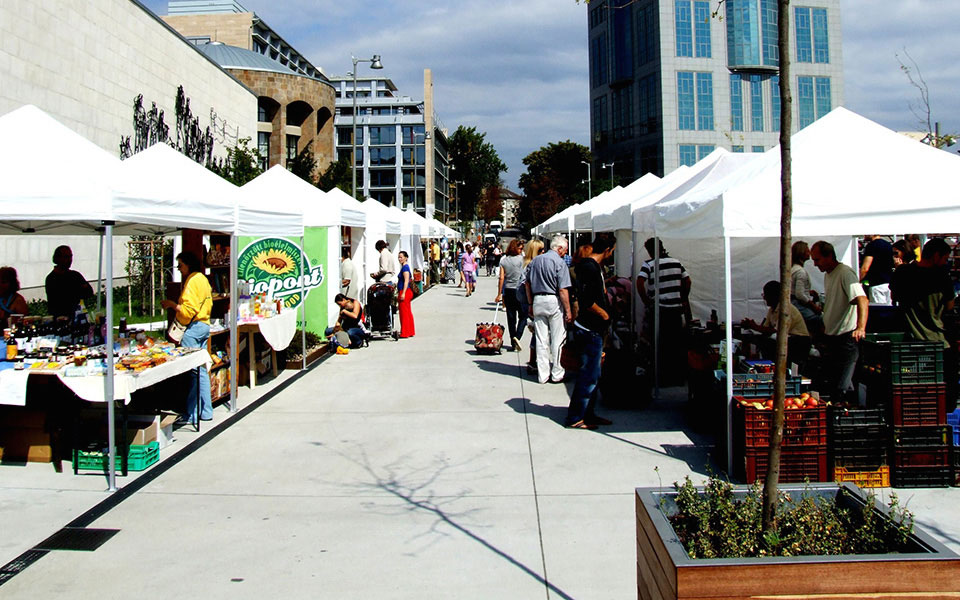 If you like your food healthy and organic, then you'll want to take a trip down to the the MOM Park Bio/Organic Market.
Next to the busy MOM Park shopping centre the market is spacious and easily accessible, a real Mecca for the cities health conscience with no pesticides or GMO in sight.
Find speciality produce you won't get anywhere else, alongside meats, jams, pickles and even cosmetics. The producers here are passionate about what they sell and shopping here will give you a boost of good karma, both for being good to your body and also to the local economy.
Address: 18 Csörsz Street, 1124 Budapest
Open: 9am–2pm every Sunday
Our contributing writer Andrew Davison is an entrepreneur and blogger in Budapest. He runs two businesses helping people find English and Hungarian teachers.
Source: Budapest Local
Republished with permission