The final round of the FIM X-Trial World Championship to take place at the Papp László Aréna of Budapest in just about a week, on 29 March 9 riders from 5 different nationalities will compete in a spectacular and thrilling motorbike event, defying gravity in a world-class light and sound show of more than 3 hours.
2 riders will be particularly motivated for this grand finale: Benoit Bincaz from France and Jaime Busto from Spain who will be fighting for the remaining 3rd position on the overall championship podium.
With only 2 points separating the young riders, there will be no place for pressure as the one finishing ahead of the other will win it all.
At this stage, Bincaz is leading the race, but after his fantastic victory last week in Paris, Busto is coming to Hungary with a high level of confidence, determined to swap positions at the best moment.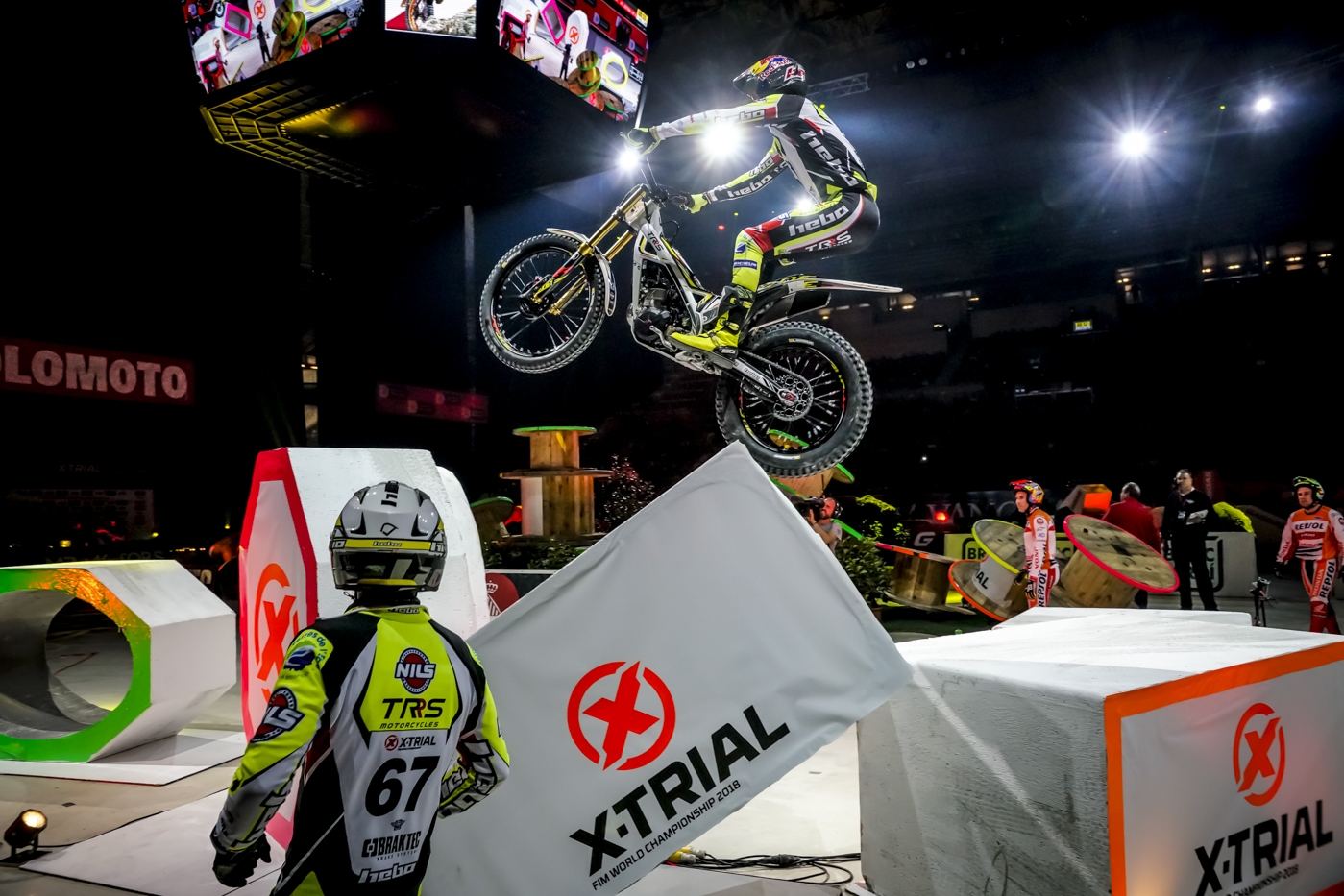 Not only the show will see the best riders in the world evolve and keep balance on impressively high and technical structures, but it will also offer to the spectators another dose of adrenaline with the performance during the break of László "HEGE" Hegedűs, 20-time Hungarian trial bicycle champion and Guiness Book world record holder.
Another Hungarian motorbike legend, Gábor Talmácsi, 2007 Grand Prix motorcycle racing 125cc World Champion will be present at the event in his quality of Ambassador.
For more information about the event and ticketing info: www.x-trialbudapest.com