Fittingly for one of Budapest's top luxury hotels, the Royal Spa is quite possibly one of the premier pampering facilities in the whole of Europe.
The crowning centrepiece of this elegant Art Deco building is the 15-metre pool area, originally opened in 1886 but of course now fully refurbished.
The spacious facility also boasts saunas, a steam bath and jacuzzi, together with various relaxation areas. Plus there's a separate fitness room.



Naturally the Corinthia Hotel's Royal Spa offers an extensive menu of first-class treatments, including a range of luxury therapeutic body, face and massage treatments.
Using the most effective ingredients and techniques from around the world, these ESPA treatments combine the purest levels of the most potent natural ingredients with the latest age-defying technology.
It's worth knowing that in order to keep a relaxing ambiance at the Spa, children under the age of 16 are only allowed to use the facilities between 11am-3pm daily, and they must be accompanied by an adult to ensure relaxation for all spa guests.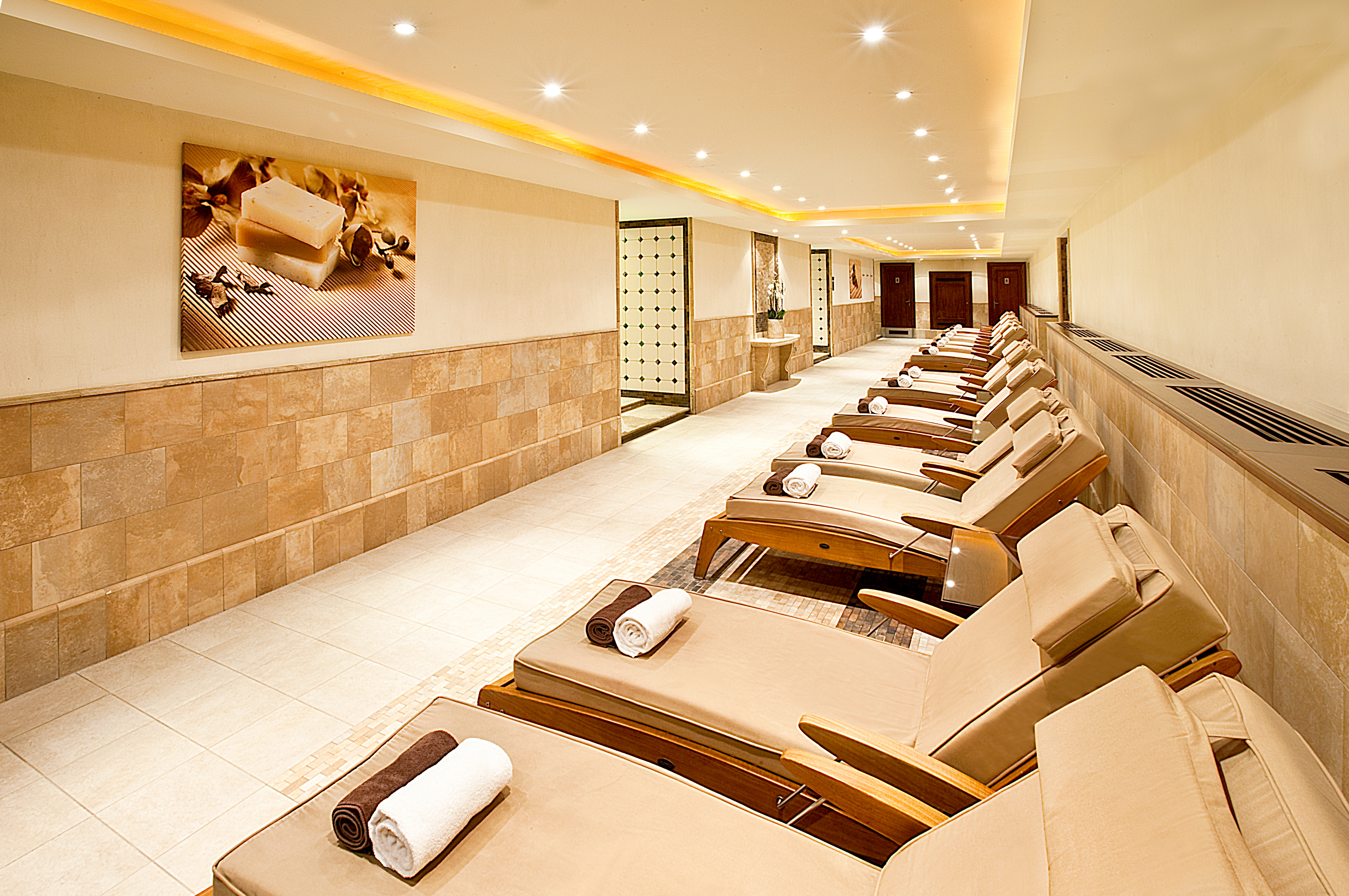 Wonderful Royal Spa History
First opened in 1886, this Spa has been beautifully restored to its original splendour and today offers the latest state-of-the-art spa facilities and treatments.
The Royal Spa is a jewel of the luxury Corinthia Hotel Budapest and is accessible from both the hotel, and expats can also enter directly from Erzsébet boulevard.
Within the framework of its classical interiors, the Royal Spa has been carefully redesigned to provide over 1,000 m2 of tranquillity and well-being, including and six single treatment rooms plus one especially designed for couples.

Award-Winning ESPA Products For Pleasure & Discovery
ESPA's results-driven, natural skincare products and worldrenowned treatments are the choice of the best spas and therapists across the globe.
These award-winning products are, on average, 99% natural and only use the finest ingredients that work in harmony with your skin, 'helping your skin to help itself'.
Every encounter with ESPA brings with it a profound sense of pleasure and discovery. This award-winning skincare range, indulgent body collection and men's essentials combine optimal levels of active ingredients – select multiple actives, fusing essential oils, marine extracts and botanicals – that work in harmony with you and your skin.

ESPA Massages Include:
Aromatherephy Massage 50 or 80 min
Hot Stone Massage 50 or 80 min
Swedish Massage 50 or 80 min
Deep Muscle Massage 50 or 80 min
Thai Massages Include:
Traditional Thai massage 60 or 90 minutes
Herbal steam Thai massage 60 or 90 minutes
Thai foot massage (Reflexology ) 45 minutes
Ayurvedic Massages:
Abhyanga - Herbal oil massage 75 min
Marma massage 75 min
Foot and leg re fle x massage 35 min
Chakra energy massage 110 min
Shirodhara Massage 40 min
Vichy shower re freshing massage 35 min
Skin Solutions:
Skin radiance facial 60 min
Re- hydrator facial 60 min
De-sensitiser facial 60 min
Skin purifying facial 60 min
Lift & firm eye treatment 90 min

Royal Spa Opening Hours:
Daily between 06.30 – 22.00
Spa Treatment Times – Daily between 08.00 – 20.00

Corinthia Hotel Budapest Address:
1073 Budapest, Erzsébet krt 43-49.