4 Feb 2020 11:02 AM
BudapestFlow
The lively nightlife of Budapest is not only concentrated around the famous yet really touristy 7th district, there are many classy clubs and great bars less known to expats, and many locals too, well worth checking out.
So here's a look inside just three of top non-touristy cultural watering-holes in the Hungarian capital.

Kisüzem
Well-well, still the the 7th district, but Kisüzem is a must-mention bar. It's only a couple of hundred meters from Fekete kutya, which is also a popular bar with locals. Minimal design, the bar and some of the tables are made of concrete, and the bar has the biggest selection of whiskys, rums and vodkas in the whole town.

Their whisky and rum menu is impressive, and the bar staff have good knowledge about their range of bottles, so just in case you get confused what to drink, they will be happy to give you a hand, and you can rely on their recommendation.

On some weekdays they have live music or literary events, but the most exciting programme is the "Silent-Movie-Music" on every Sunday, when they project old silent movies (or muzzled films) while experimental musicians improvise the background music.

Address:
1077 Budapest, Kis Diófa u. 2.

Gólya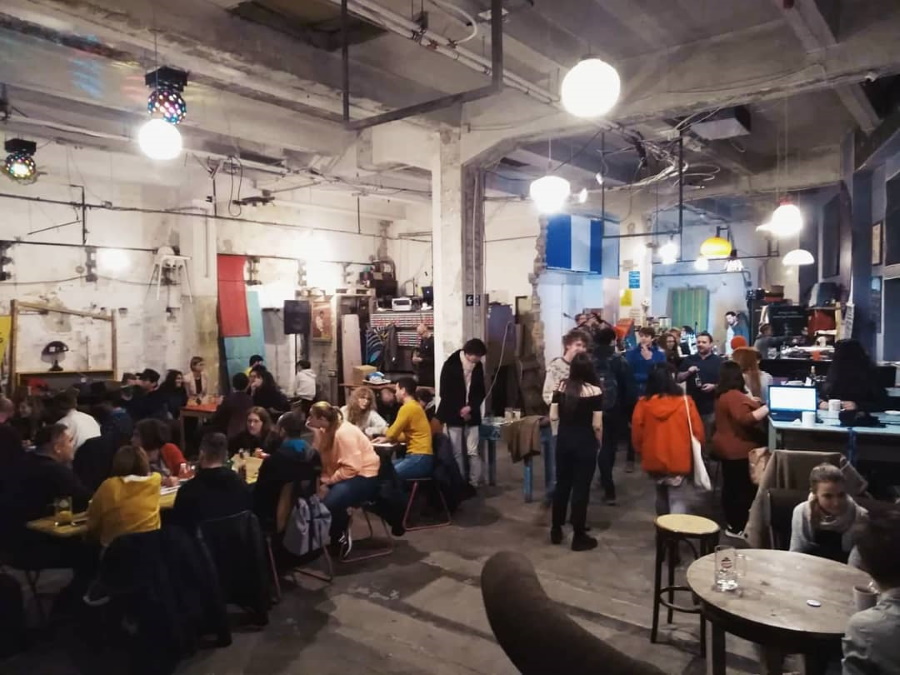 Gólya (it means stork in Hungarian) is the first and pretty much the only "Communal House and Co-operative Presso", as they call it. It is located next to Corvin cinema in the half-rehabilitated part of the eighth district. Even if the area looks a bit dodgy, this place worth a visit, this is a real community bar.
Gólya is run by a bunch of friendly people, who work equally on everything; organizing events, running the bar and the kitchen, even repairing and cleaning the place. It has a bit of socialist atmosphere with its old furniture and decoration.

They have gigs, literary nights, movie nights (also in foreign languages), game nights, theatre workshops, handicraft workshops, social science workshops and many more. Prices are low, and they even do discount for the locals. If you feel like a bit of time travelling, give it a try.

Address:
1089 Budapest, Orczy út 46-48.

Auróra
If we stay at the eights district, just a few minutes' walk from Blaha Square, at Auróra Street, there's Auróra, another community space run by Marom Association, home of Jewish and urban life. It's a four storey place with a small backyard and many small rooms and curves for hiding.

It offers so many different events from art festivals to movie nights, from techno parties to rock gigs, from social events to workshops. It even has a small and cosy Jewish prayer room in the building, where you can find religious programmes as well. It's one of the most interesting and surprising place in town, check it out.

Address:
1084 Budapest, Auróra u. 11.

Find more Bohemian Cultural Bars in Budapest here

Photos courtesy of the venues