28 Aug 2023 10:00 AM
Hungary Matters
Budapest's Janos Hill witnessed 24.6 C at dawn on Saturday, a national record for the highest minimum temperature on this day, the national weather service said on its website.
In 2011, 23.4 C. was recorded in Lágymányos, near Budapest, and 24.5 C. in the southern city of Szeged.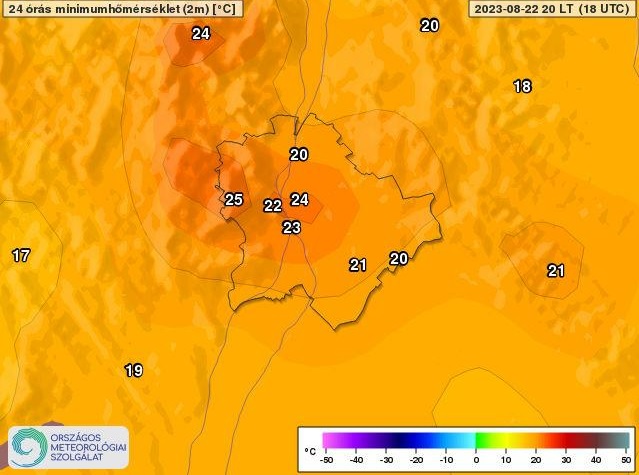 A daily high of 38.6 C. was recorded in Derekegyház on Saturday — though this was not a historical record — the same as the highest maximum temperature measured in Komárom in 1992.