Enjoying a drink in craft beer bars is becoming trendier, and visiting one of the local wine bars is a regular part of life for many expats, it's also cool to head to one of Budapest's up-market 'posh places' once in a while.
Back in the day I spent many a night at the dearly departed Negro Café, back when 900 ft was a lot for a bottle of beer. To know where's worth going these days for fancy food and drinks @expatsintheloop have come up with a list of five fine venues worth going to live it up.

Tokyo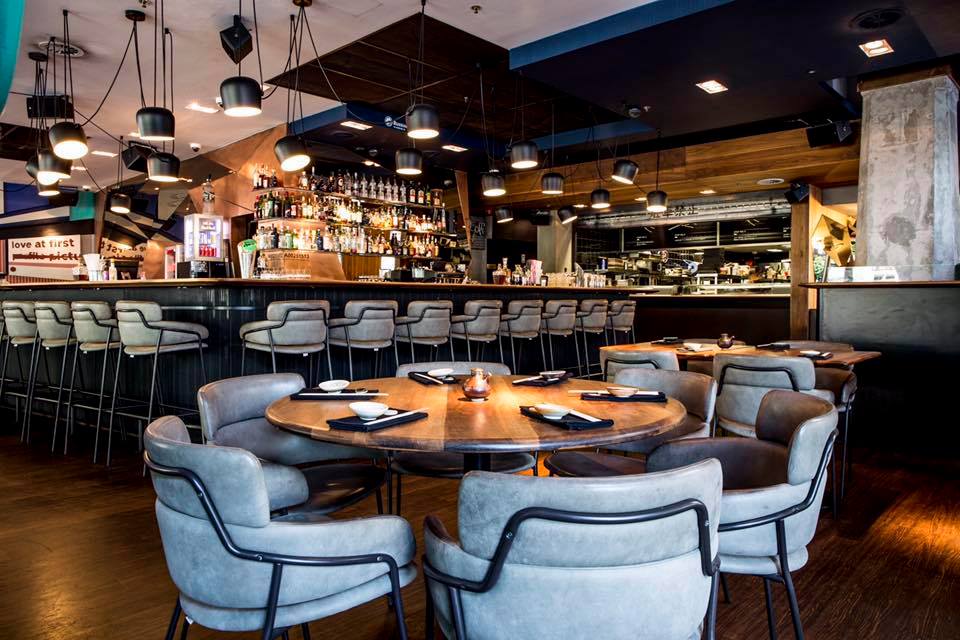 Roger Sterling the 'Mad Men' character once said "The Japanese love surprises," and he wasn't wrong as this place proves. Located at the exact spot where Negro once stood, Tokio offers everything from the best Asian fusion food in the city, to top party tunes and expertly crafted cocktails.

The beautiful mahogany bar is adorned with little robotic toys that wouldn't have looked out of place in The Beastie Boys 'Intergalactic' music video. You'll find it packed out on weekends with local lovelies and fancy folk from all over the world.
Go for: Mojito from Kyoto
Go to: Széchenyi István tér 7-8, 1051

Good Spirit Bar


As a Scotsmen, and a whisky lover (obviously), this place is my personal favourite posh bar in Budapest. It's an intimate joint that will have you rubbing shoulders and chin-wagging with some of the city's most interesting characters.

There are around 300 whiskeys and 200 other spirits from all over the globe to try, and the people at Good Spirit sure know their stuff and will gladly offer advice if you don't already know your Arran from your Jura.
Go for: The Hudson Baby Bourbon
Go to: Veres Pálné u. 7, 1053

Kiosk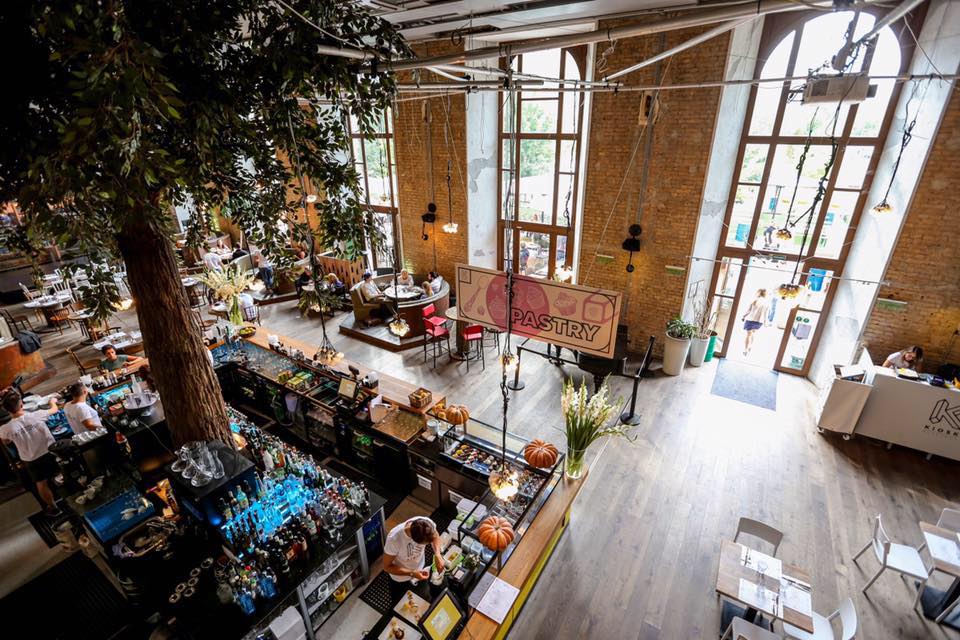 A venue that closes far too early, is a pain in the arse to get to (we in the 7th can be lazy) and isn't exactly a best kept secret, may not seem a logical choice for this list. Kiosk is a truly great spot which is best enjoyed by following these tips::

Only go in the warmer months, ignore the tourists chomping huge cigars on the terrace, and drink in the unbelievable view of The Danube and sip an ice cold Helmut beer or have a local wine by the glass. If you're into celebrity spotting then Kiosk is the place for you. A few weeks back I met, Daniel Brühl (Inglourious Basterds), Max Frye (writer of Foxcatcher) and Jim Tolliver (Boardwalk Empire) all on the same night.
Go for: The basil and strawberry pot craft ice cream
Go to: Március 15. tér 4, 1056


Blue Fox Bar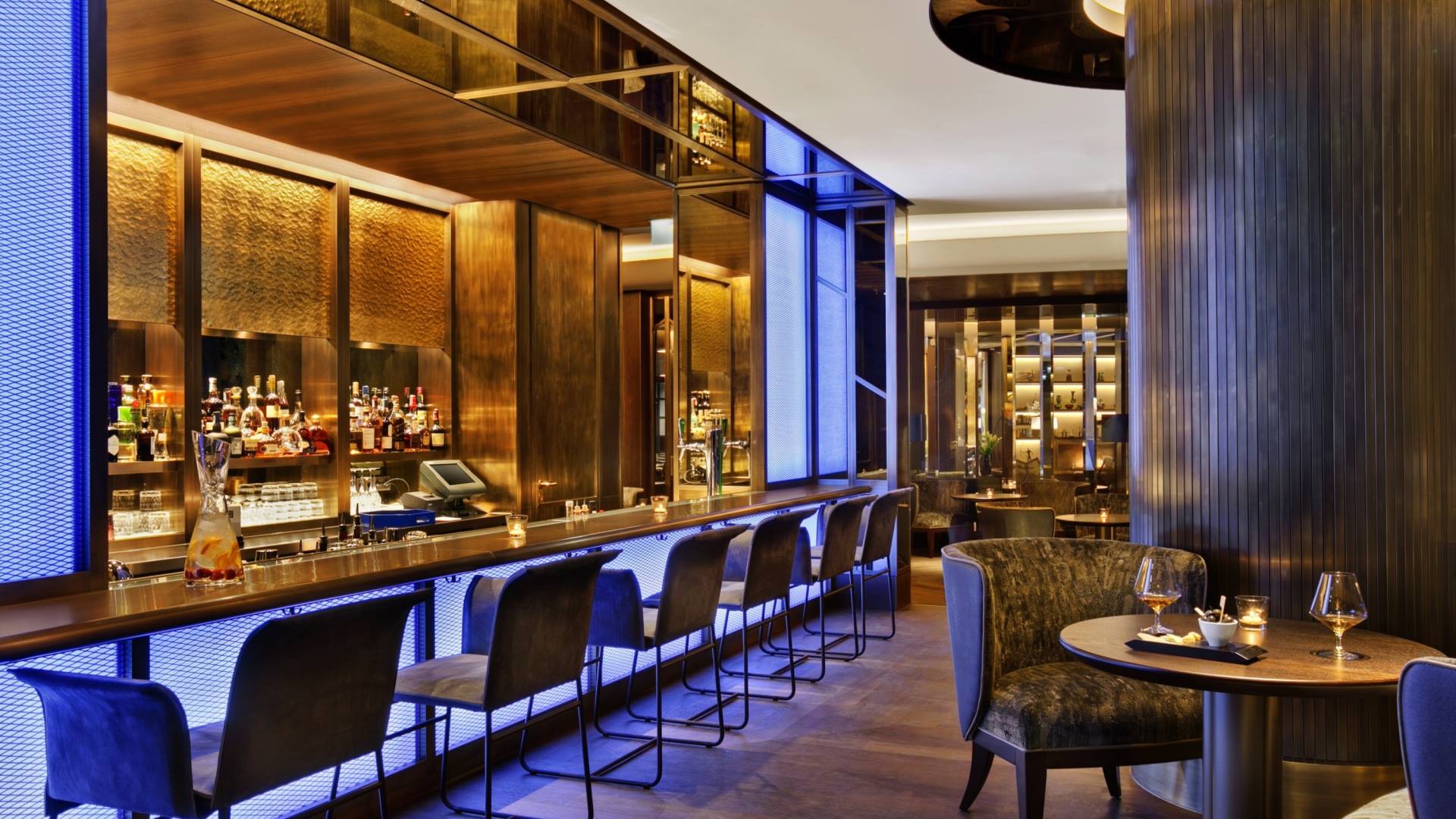 A joint that will blow the biggest hole in your pocket, but as a once in every half year treat it's worth it, mostly for the great DJ's. It's situated inside the Kempinski Hotel, and understandably that fact might rightly put a few folks off.

If not you then go armed with loads of cash, you're very best clothes on, and grab a booth, soak up the atmosphere, nurse a couple of drinks and count down the months until you can afford to return again.
Go for: The Taste of Moon
Go to: Erzsébet tér 7, 1051

KNRDY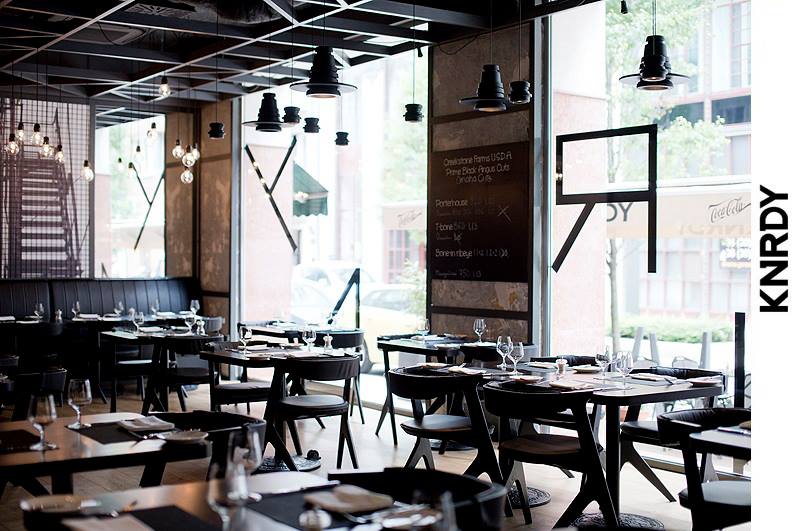 My mother once told me that you can tell if a restaurant is expensive when you are unable to find any prices on their menu. Walk past KNRDY on October 6th street and although you will be able to see what they serve, no prices can be found next to the menu items.

Thankfully menu prices can be found on the KNRDY website, so before any visit you can check if you think it's worth it. Although I am not a meat eater, I am told the steak here is sensational. I go here for the cocktails, as I'm yet to find better in Budapest.
Go for: The Haribo Punch
Go to: Október 6. u. 15, 1052

Last word: Get ready to be broke the morning after as most of these places also hit you with a 12% service charge on top of their pricey menus.

Words by Joe McCann for XpatLoop.com