2 Jul 2020 4:18 AM
Daily News Hungary
Here are five lakes close to the Hungarian capital where you can cool off and/or enjoy some fun in the sun this summer.
1. D-Beach, Domony Valley
This beach setting gives the feeling of being by the sea given its sandy shores, while being a mere 40 kilometres away from Budapest.
In addition, apart from the cooling water, the numerous types of water sports, the soft sand, and the marvellous surroundings also make Domony Valley worth a visit.

Address:
2182 Domony, Akác u. 145.

2. Lupa Lake, Budakalász
This truly seaside beach style venue is only about 20 minutes away from downtown Budapest.
The white, sandy shores are an excellent destinations for those wanting to relax, as well as for water sports lovers.
Check out the video below to see what happend here last year.

Address:
2011 Budakalász, Tó u.

3. Palatinus Lake, Dorog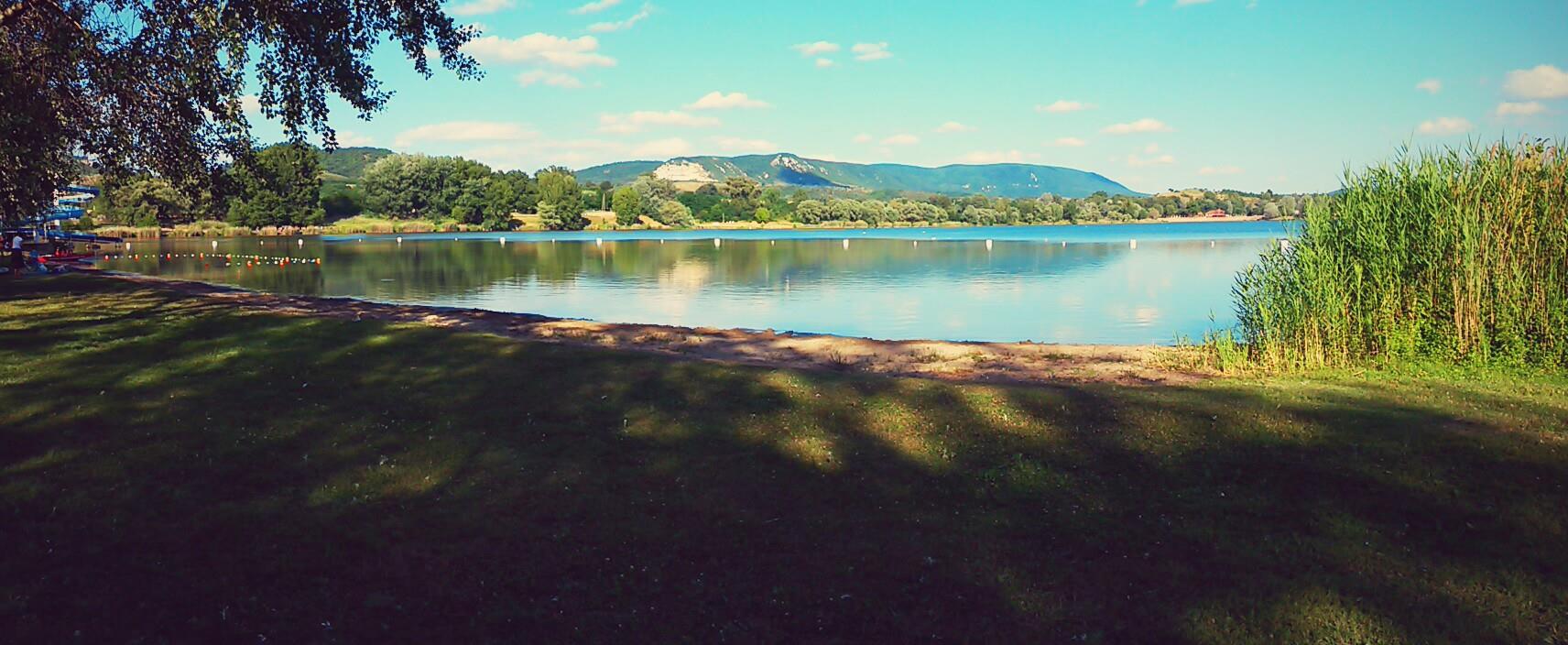 Palatinus Lake of the Dorog Basin is a little further away from Budapest, in Esztergom. However, as the clearest lake in Hungary, it is definitely a great option for a summer splash.
It is also a great spot to go fishing, or even scuba diving. If you prefer to stay dry, you can lay on the sandy beach sunbathing, or can play beach volleyball.

Address:
2500 Esztergom, Eperjesi út

4. Gyömrő Lake, Gyömrő
Gyömrő Lake is situated in the centre of Gyömrő, where a brick factory once stood, today it is surrounded by green woods.
It is a great place to cool off, enjoy Hungarian food specialities at the buffets, or even try out water sports like wakeboarding or water skiing.

Address:
2230 Gyömrő, Munkás u. 18

5. Rukkel Lake, Dunavarsány
Once a mining lake, this is now said by locals to be "a waterpark from Paradise".
Everything can be found here for a short summer stay or a longer weekend getaway, from sports activities through to renting kayaks, canoes or paddle boats, to enjoying Hungarian treats like lángos or crepes.

Address:
2336 Dunavarsány, Rukkel-tó 1.
Sources: Daily News Hungary, femcafe.hu