Budapest provides a seductive backdrop for romance - given all of its intimate restaurants, hot bars, cosy little cafés, steamy thermal baths, and sexy events scene.
But still... many say there's nothing better for romance than a lovely walk for two, so here are top tips for couples wishing to get away from the bustle of downtown.

1. Gül Baba's Tomb
Gül Baba's Tomb used to be a favourite rendezvous venue, and it's even more beautiful since its renovation.

The chapel here, built in the 16th century, and the rose garden around it are ideal getaways if the two of you would like to spend some time alone, away from the crowds but easy to reach from downtown.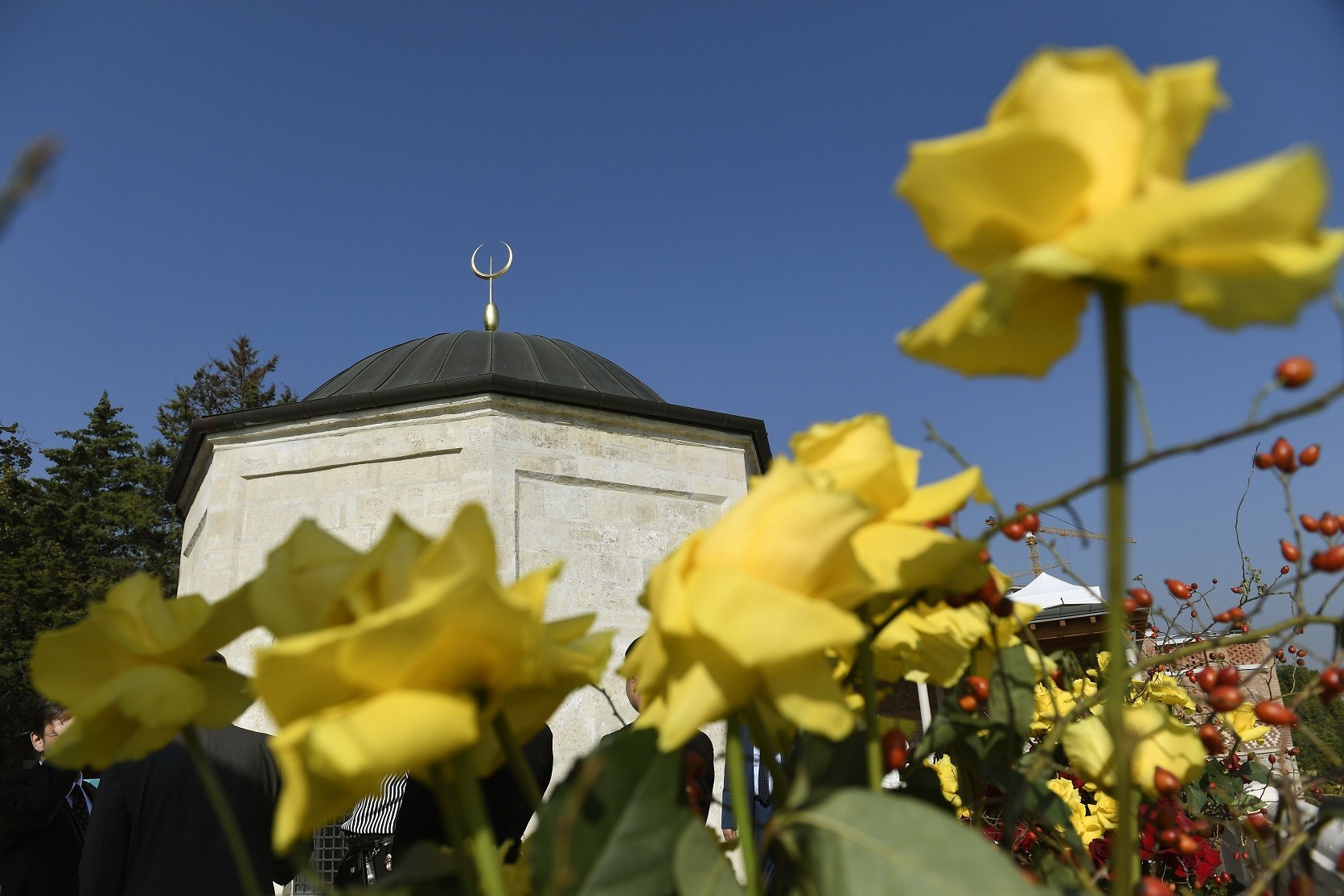 Photo courtesy of MTI

This memorial not only offers a fantastic view, but the terraced garden, belonging to the former Wagner villa, is also a great place for walks.

By the way, if the weather turns chilly, you can warm yourselves up in the cosy teahouse at the exhibition centre.

2. Gellért Hill
Gellért Hill also offers a spectacular view of the city, and is itself also worth exploring with your significant other.


You can take long walks following the winding forest trails and, at the Citadel you can easily find the best spot to take a romantic selfie with the city in the background.

If you would like to share a really special moment, head to the hill at dawn and watch the sun rise above Budapest.

3. Margaret Island
A lot of couples choose Margaret Island as the venue for their rendezvous - using the Musical Fountain as a romantic meeting point.

While roaming the paths within this huge green space in the middle of the Danube, lovers can talk to each other in peace or just listen to the sounds of nature.
Photo courtesy of MTI: Máté Lajdánszki

Whether you're sitting by the pond in the Japanese Garden, having a picnic at Nagyrét, or marvelling at the panorama of the city from the Water Tower, you will make life-long memories.

4. Buda Castle
If you're more interested in programs in the charming old part of the city, with meandering cobbled streets to explore together, then a perfect choice for you is the Buda Castle.

The marvellous old buildings, the view from Fisherman's Bastion, the little streets and the cozy cafés all contribute to a magnificent experience.

Photo courtesy of Northfoto

If you've visited Mathias Church, end your walk with a delicious cake at the Ruszwurm Pastry Shop, established almost 200 years ago. Whatever you choose from their menu, it will surely make your date sweeter.

+ Honourable mentions must go to City Park, Hajógyári Island, Bartók Béla Boulevard, Városmajor Park, Kopaszi Dam, and Római Beach - see the keywords list below for more on those.

Source: Budapestinfo.hu